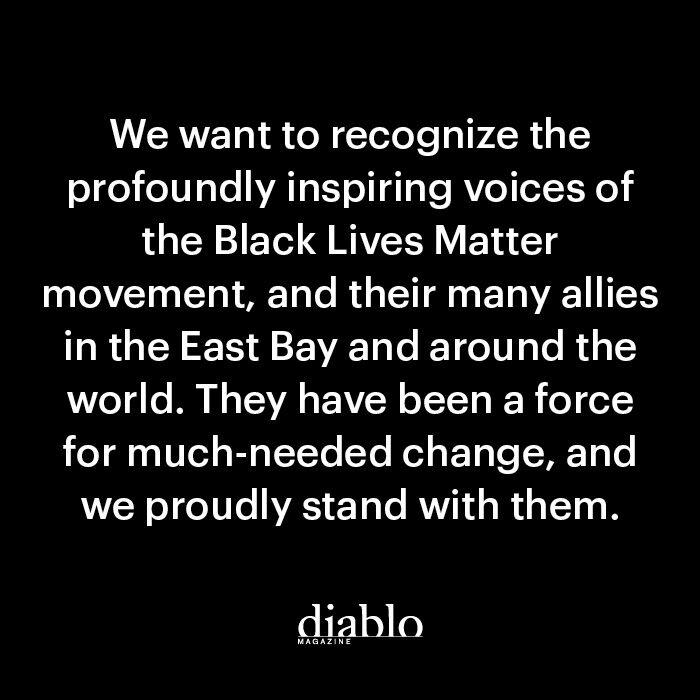 Every July, Diablo celebrates the best and the brightest of the East Bay. It reflects months of research, brainstorming, and valued input from our editors, contributors, and—most importantly—you, our readers. In fact, without your help, we wouldn't be able to produce this comprehensive tribute to the people and places that we love most in our wonderful area.
Our team thinks about this special issue all year long, and we were constantly visiting (and revisiting) places to confirm our hunches that they're the best of the best. We loved getting out into the community, trying new restaurants, shopping in new stores, sipping new craft cocktails, and gathering new insights. 
But this year, of course, is different from any other. We'd already started compiling lists of our favorites when the shelter-in-place order went into effect, so fortunately we had a head start on planning this issue. But many of our picks are still closed (and the editorial team is still working from home), so repeat visits to our favorites are out of the question. We have to hope that they—and all the small businesses in our region that are facing economic challenges—will be back on their feet as soon as possible.
In that spirit, we will dedicate this Best of the East Bay issue not only to the many deserving winners to be featured, but also to the resilient members of our community—the indie entrepreneurs, the generous restaurateurs, the caring frontline workers—who make living here such an honor. We also want to recognize the profoundly inspiring voices of the Black Lives Matter movement, and their many allies in the East Bay and around the world. They have been a force for much-needed change, and we proudly stand with them. We look forward to a time of social healing and positive transformation—and to brighter days ahead.