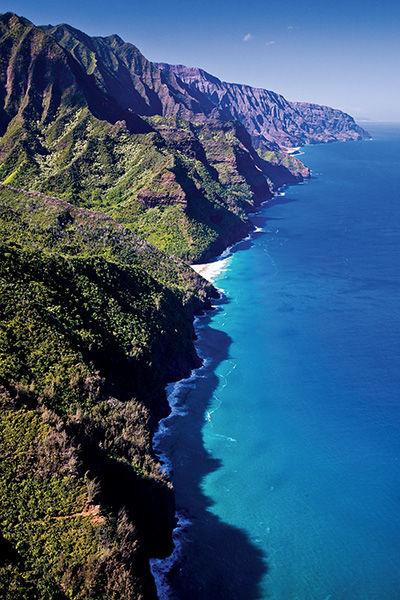 Light on crowds and far less commercial than Maui, Kauai entices with a relaxed pace and Polynesian friendliness that's as sweet as cane sugar.
Shaped like the volcano that it is, this isle springs from the shore to more than 5,000-foot-tall peaks, one of which is among the rainiest spots on Earth. It's those peaks and that rain that make Kauai such a stunning treasure of lush greenery.
But the Garden Isle also offers great diversity in its 552 square miles, giving you a wide choice of where to stay—and what to do—during your tropical vacation.
Head south to sunny Poipu, and you'll need sunblock and shades. Plan on days at the beach, with excursions to a once-hidden Japanese shrine and a sea adventure along the breathtaking Na Pali  Coast. Stay at an exclusive—and formerly private—golf resort.
If you head north to Princeville, you'd better bring an umbrella—plus a camera to capture the rainbows that rise over Hanalei Bay, with its green mountainous backdrop. Explore the calm summer waters of Hanalei Bay, and stay at an unplugged destination.
But here's the best thing about Kauai: Because it is so small, you can drive from Poipu to Princeville in about an hour. So pick a shore to play or stay, but make sure to explore all that the Garden Isle has to offer.
---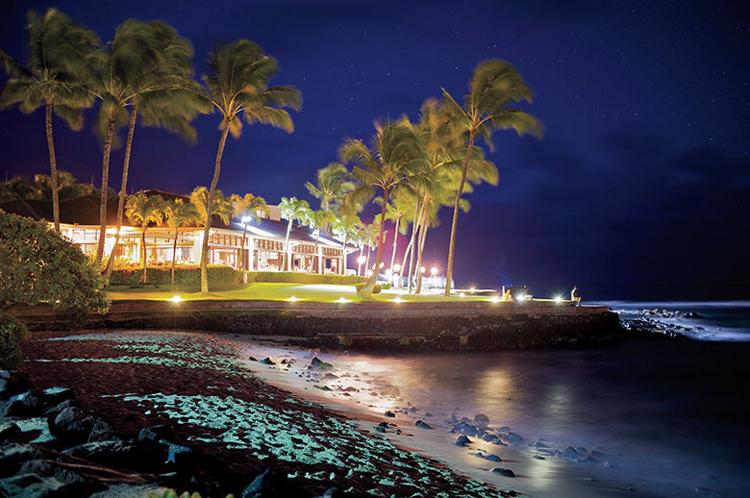 1. South Shore
The go-to destination on Kauai's south shore is Poipu. Dotted with chic condo complexes and upscale hotels, this pristine shoreline beckons to sun-seekers who crave a beach vacation. It can be pelting rain 20 minutes up the road, but the sun is shining in Poipu.
Can't-Miss Experience
Discovering the Na Pali Coast
The best way to experience the breadth of Kauai's Na Pali Coast State Wilderness Park—made famous by movies such as Jurassic Park and Six Days, Seven Nights—is by sea on a day cruise along its rugged coastline.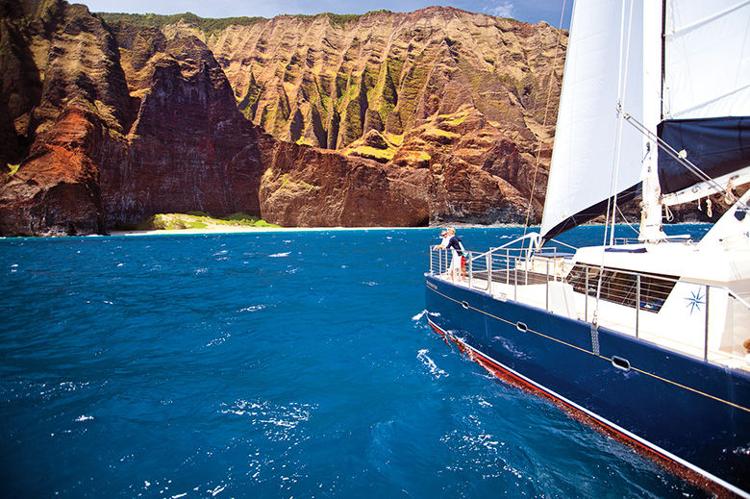 Capt. Andy's sunset dinner cruise aboard a 65-foot luxury sailing catamaran is hard to beat. Setting out west from Port Allen, 25 minutes from Poipu, you'll spend four hours cruising the open ocean by the 3,000-foot cliffs of the Na Pali Coast. Panoramas of the coast from Kalalau to Milolii spread out before you, and the "forbidden" island of Niihau appears in the distance. Spinner dolphins are sometimes seen racing alongside the craft, and strong Hawaiian trade winds often blow from the east for a perfect downwind sail from your turnaround point. napali.com.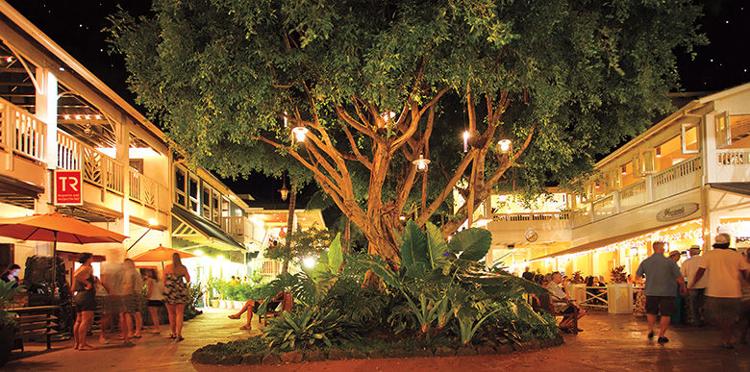 Stay
Upscale Island Escape
Located on what was formerly sugarcane land and overlooking the sea, the ultraexclusive Kukui'ula's club cottages, villas, and bungalows are the place to stay in Poipu.
The 1,000-acre community is a private club for members and guests only. It offers first-rate service and extensive amenities, including a swimming lagoon with hot tubs, sand volleyball, bocce ball, and tennis courts. The immaculate golf course designed by Tom Weiskopf is forgiving yet challenging, with breathtaking views of the Pacific. (Ride the club's golf board for an 18-hole adventure.) The resort's concierge can set up private island excursions for your group.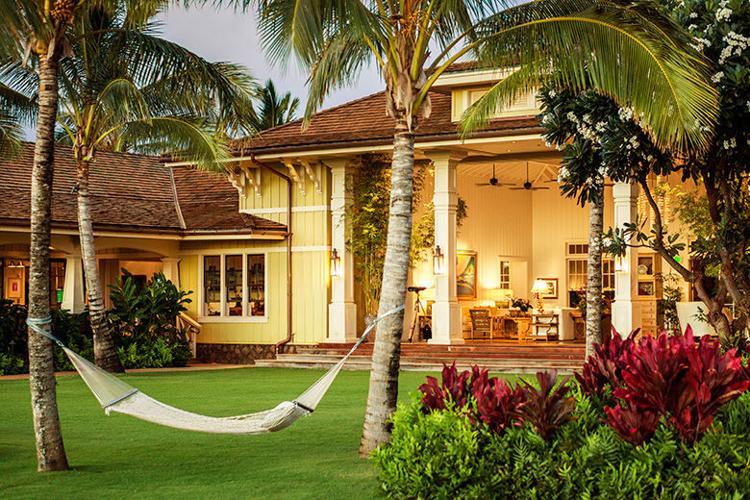 The resort's expansive Plantation House features farm-to-table dining, and a game room with pool and shuffleboard—and overlooks the great lawn down to Kukui'ula Harbor and the infamous Spouting Horn blowhole.
The Spa at Kukui'ula is hidden by high lava rock walls, and offers a state-of-the art workout room, a yoga studio, a lap pool, and a glass-walled steam room. Arrive an hour before your treatment for the wet ritual: an aromatic wash down in the outdoor shower, steamy saunas, and a vivifying plunge in an outdoor pool. lodgeatkukuiula.com.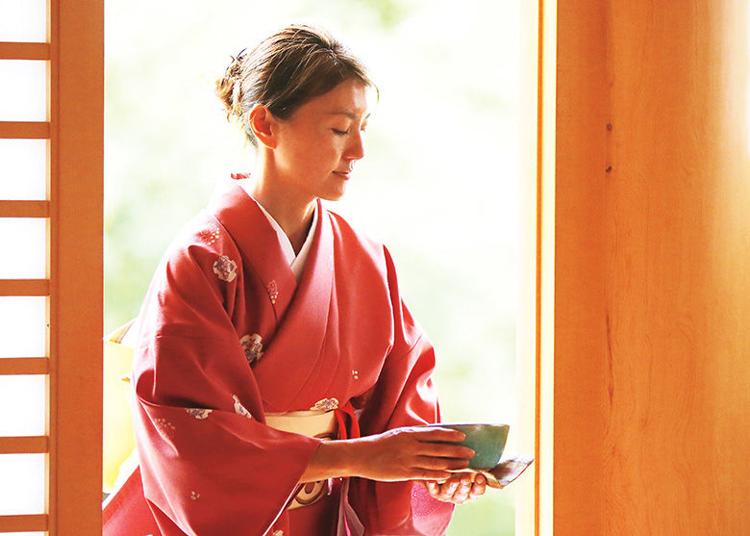 Tour
Culture Fix
The Lawai International Center, a Japanese shrine that was, for a time, completely overtaken by jungle is one of the oldest Buddhist temple sites in the country. Former San Francisco Giants manager Dusty Baker believes in the center's healing properties and serves as its honorary board chairperson. Hike up the hillside to experience each of the 88, two-foot-tall stone shrines, and meditate in the Hall of Compassion.  Open for tours the second and last Sundays of the month or by appointment, lawaicenter.org.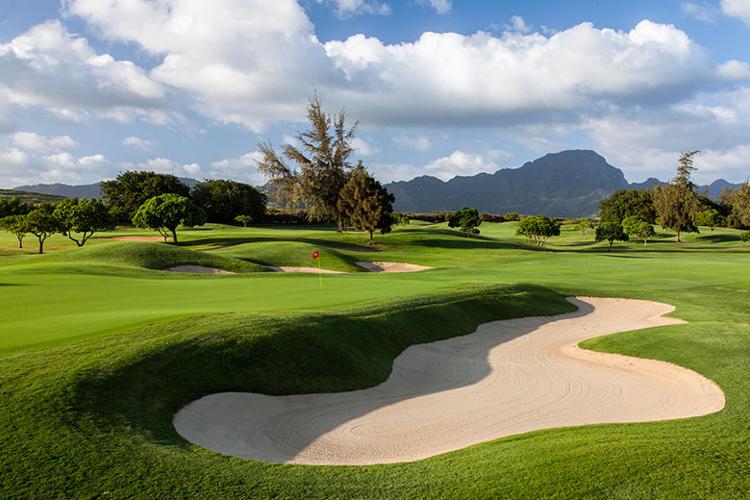 Golf
Top Tees
For South Shore golfers, the Poipu Bay Golf Course, next to the Grand Hyatt Kauai Resort and Spa, is one of the best on Kauai. You have to play the wind here on the coast—against your back one way, then in your face the other. But the gusts are worth it for the amazing views, especially the course's signature hole 16, with its ocean panoramas and views of emerald Mount Haupu. To further solidify its bona fides, Poipu Bay was a top spot on the PGA Grand Slam of Golf tour from 1994 to 2006. poipubaygolf.com.
Eat
Island Flavors
With its right-on-the-water South Shore location, The Beach House Restaurant in Poipu is ideal for sunset dinners and tall and deadly mai tais. Savor pupus such as crispy panko-crusted calamari and crab-stuffed ahi rolls, then move on to makai (ocean-based entrées), including seafood linguini with fresh island fish, shrimp, and scallops; and lemongrass and kaffir lime–crusted sea scallops with Thai chili aioli. the-beach-house.com.
Another South Shore hot spot, Red Salt at Ko'a Kea Hotel and Resort, also specializes in seafood, such as bronzed scallops with papaya vinaigrette; beet-cured ono with mango, lotus crisps, and cucumber; and Kauai prawns in a champagne sauce. meritagecollection.com/koakea.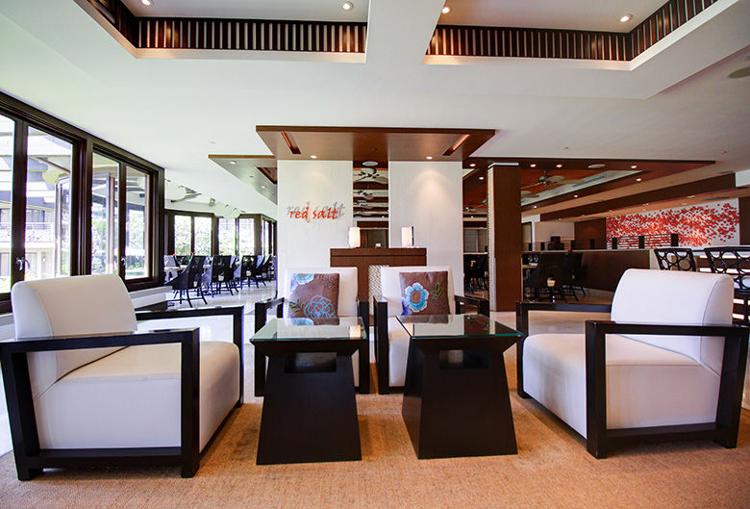 For a combo shopping and dining excursion, The Shops at Kukui'ula offer an expanse of eating options, from the juicy grass-fed Kauai beef burgers at Bubba Burgers to the super happy hour at Merriman's Fish House. Also not to be missed: Roy Yamaguchi's airy Eating House 1849, where the cuisine is inspired by Kauai's plantation past fused with modern culinary techniques. The Shops at Kukui'ula host a popular weekly culinary market on Wednesdays that draws farmers from across the island and features cooking demonstrations by local chefs. theshopsatkukuiula.com.
Dessert
Sweet Surprise
Uncle's Shave Ice offers shave ice in "over and under" combos in island flavors, such as banana, coconut, guava, lilikoi (passion fruit), lychee, and mango, with optional add-ons including Li Hing Mui powder and syrup (a local favorite). Uncle's is also the only shop on Kauai that makes shave snow, a frozen concoction inspired by Taiwanese shave ice—a combination of milk, water, flavoring, and sugar shaved into thin ribbons of cold, creamy goodness. uncleskauai.com.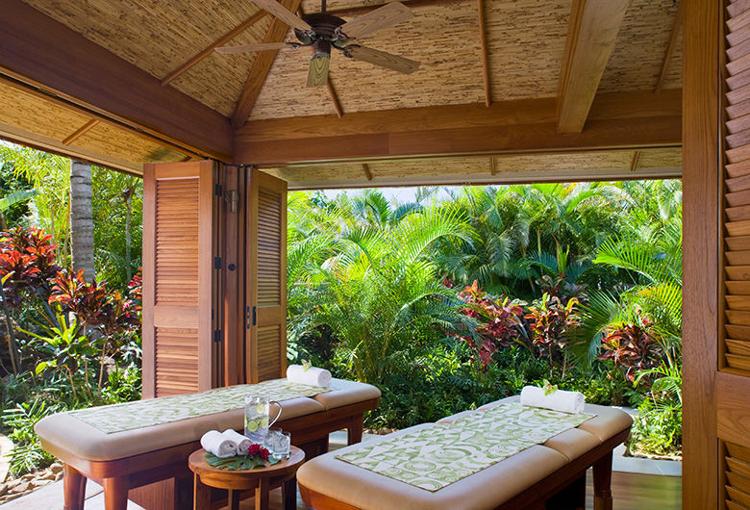 Spa
Relaxation Destination
Spa lovers should look no further than the Grand Hyatt Kauai Resort and Spa's renowned Anara Spa. The largest spa on Kauai, spread over 45,000 square feet, Anara aims to inspire lokahi—balance or harmony of body and spirit—by offering an abundance of spa treatments, including lomilomi massage and aromatherapy. Open to both guests and the public, Anara encourages relaxation with an open-air pool; private hales (treatment huts), each of which opens to its own garden; and a well-stocked spa shop that includes the resort's exclusive line of products. kauai.grand.hyatt.com.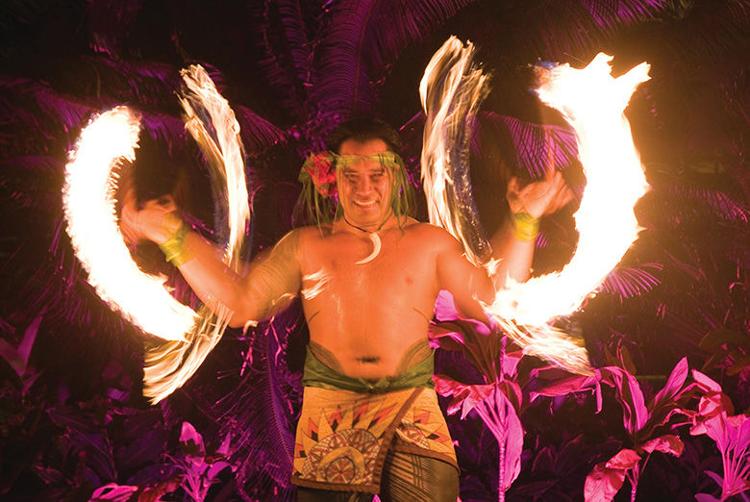 The Tradition
Luau
Hula, fire dancing, and rum-infused mai tais are all found in abundance at the Grand Hyatt Kauai Resort and Spa, which welcomes both malihini (newcomers) and kamaaina (long-time residents) to its island 'aha'aina, or "gathering for a meal." Often held on a wide lawn overlooking beautiful Shipwreck Beach, the luau includes a taste of local island-style cooking—including succulent kalua pig cooked in an underground pit called an imu, spiced lomilomi salmon, ocean fresh mahimahi, thick poi, and sweet and firm coconut haupia pie—and an evening of traditional and contemporary Hawaiian music. Make sure to stay for the Polynesian hula revue. kauai.grand.hyatt.com.
---
2. North Shore
Princeville has the most breathtaking views on Kauai. Here's where—rain or shine—the coast dazzles with skyscraper mountains and vistas of the endless ocean and Hanalei Bay.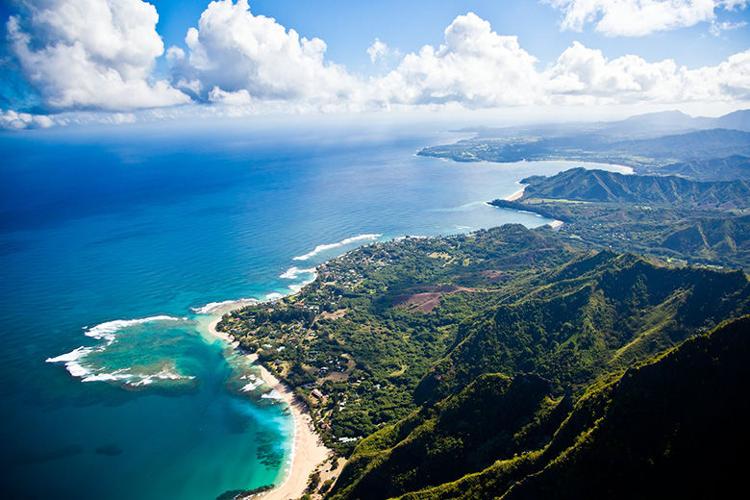 Can't-Miss Experience
Exploring Hanalei Bay
Don't just savor the views of this dream location—experience them while touring the coast by sea.
On a kayak: Begin your relaxing kayak tour of Hanalei Bay at the mouth of the Hanalei River, with Kayak Kaua'i. You'll return to the bay and explore its shoreline, taking in panoramic views of Makana Peak and the fluted ridges of Namolokama, Mamalahoa, and Hihimanu peaks, whose slender waterfalls drop into Waioli Valley behind Hanalei Town.
Paddlers may spot green sea turtles, spinner dolphins, and seabirds such as the brown booby and Laysan albatross. Depending on sea conditions, the group follows the perimeter of Hanalei Bay past the St. Regis Princeville Resort, heading southeast to a beautiful sandy beach known as Hideaways for an afternoon of snorkeling and beachcombing. kayakkauai.com.
On a surfboard: Hanalei, one of the most legendary surf spots in the world, is also an ideal place to learn how to ride the waves. Hawaiian Surfing Adventures, based in Hanalei, takes advantage of the bay's forgiving sandy bottom and different sizes of waves. Most lessons start on the beach, with instructors— all local beach boys—demonstrating proper surf stance and pop ups. The class then heads into the water on large foam boards. Summer is best for gentle waves, but experienced surfers arrive in winter, when the surf is world class. hawaiiansurfingadventures.com.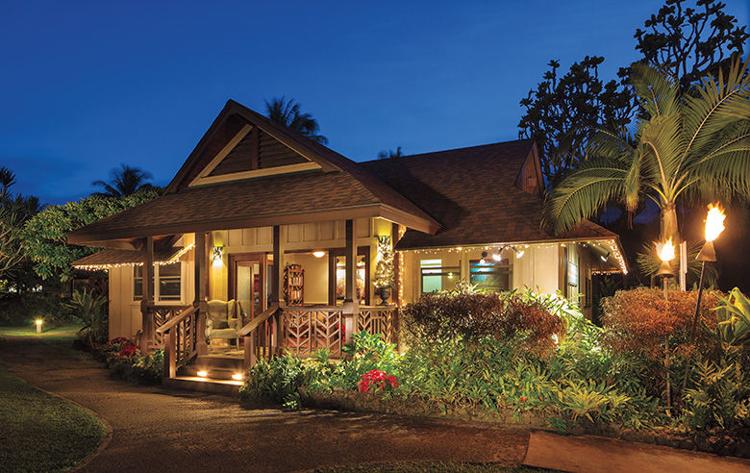 Stay
Unplugged Island Escape
Your unplugged dreams come true at the oceanfront Hanalei Colony Resort, where there are no phones,  no TVs, and no distractions. Nestled on a secluded stretch of beach and set against jagged, often misty mountain ranges, this hideaway on the verdant North Shore offers a true tropical escape. For supreme relaxation, book a room in one of the spacious premium ocean suites located feet from the beach.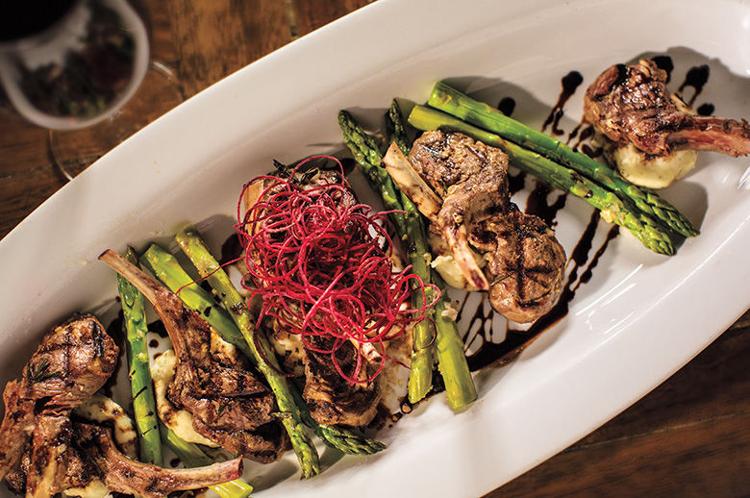 Although the resort is remote, it's packed with comforts, including a pool, a café, wi-fi, and a Mediterranean-style oceanfront restaurant. A free shuttle connects the resort to charming Hanalei—where you'll find small-town shopping and casual dining options—and pristine Tunnels and Ke'e Beaches up the coast, where you'll find superb scenery and snorkeling. hcr.com.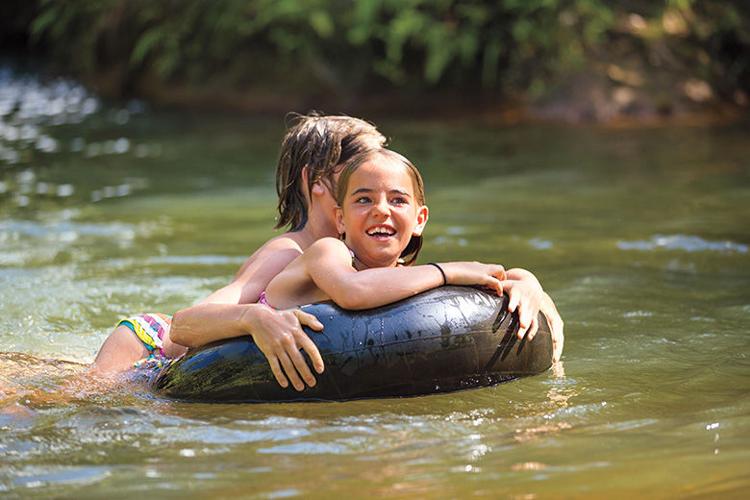 Ride
Nature Fix
Get in tune with your inner Hawaiian cowboy, with a relaxing two-hour horseback ride from Princeville Ranch Adventures. Perfect for novice riders, tours involve mounting one of the gentle steeds for an easygoing trot through a working cattle ranch. Take in views of the mountains, valleys, and ocean, as you ride for several miles through the lush grazing grounds of Princeville Ranch, encountering a few peaceful island bovines along the way. princevilleranch.com.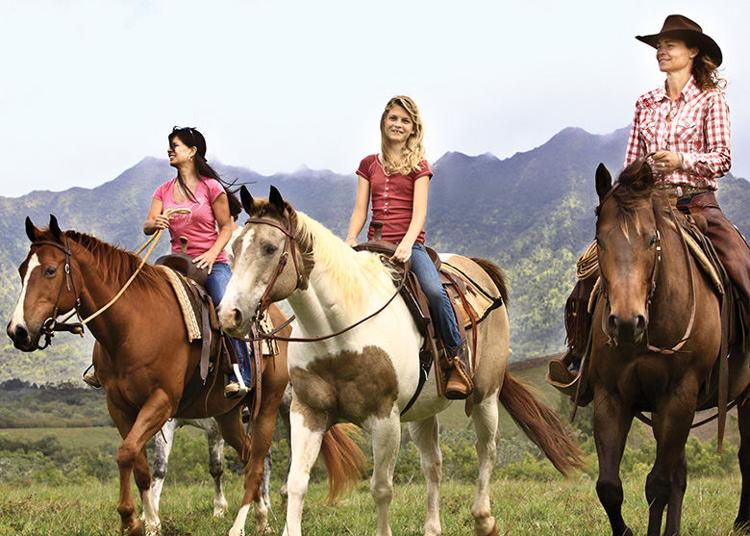 Tour
Sunset Excursion
Aside from hitting the links, a great way to take in the beauty of Princeville and see one of the nation's most picturesque golf courses is with the Sunset Golf Cart Tour at the famed Princeville Makai Golf Club.
The 75- to 90-minute self-guided drive around the 18-hole Makai course passes serene lakes, immaculate greens and fairways, and the stunning ocean coastline. Load up on snacks and sparkling wine at the Makai Grill (the first stop on your tour), and watch the sun set over Hanalei Bay: The third tee box, hole seven, and hole 14 (which looks out over Anini Reef and the Kilauea Lighthouse, Hawaii's northernmost point) offer the best views. It's not golf, but it's a very pretty way to enjoy the course, without chasing the little white ball around. makaigolf.com/sunset-golf-cart-tour.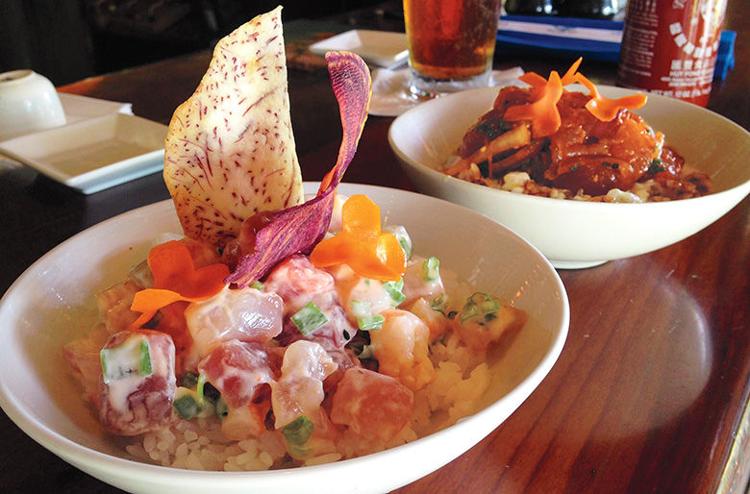 Eat
Island Flavors
The St. Regis Princeville Resort's Kauai Grill provides a magnificent backdrop for French- and Asian-influenced cuisine. Dinner is divine, with pupus of fragrant mushroom spring rolls, hamachi sashimi, and grilled black pepper octopus. For your main course, try the half-steamed Kona lobster, pan-seared Mero, or grilled Makaweli tenderloin with ginger alii mushrooms. Before dinner, catch the epic sunset from the deck of the St. Regis lobby, which opens to a wide panorama of Hanalei Bay. kauaigrill.com.
Grab a seat at the open-air bar at The Dolphin in Hanalei for some of the best poke on the island and the best view of the mountains. Head fish-cutter Byron Sugahara is a native and knows his fish—all of which is caught by local fishermen. Try Sugahara's Tahitian twist on poke with coconut milk and lemongrass sauce for out-of-this-world flavor. The Dolphin even has a fish market on the backside of the restaurant, so you can get to-go sushi rolls, fresh poke, or fish filets to cook at your condo. (And it has a sister restaurant in Poipu at The Shops at Kukui'ula, too.) hanaleidolphin.com.
Dessert
Sweet Surprise
Banana Joe's Fruit Stand, a mom-and-pop fruit stand just north of Kilauea, draws in droves of visitors with its famous frosties. The thick shakes are made with seasonal fruit, such as ripe apple banana, mango, papaya, and pineapple. Banana Joe's also offers fruit smoothies, such as guava and passion fruit. bananajoekauai.com.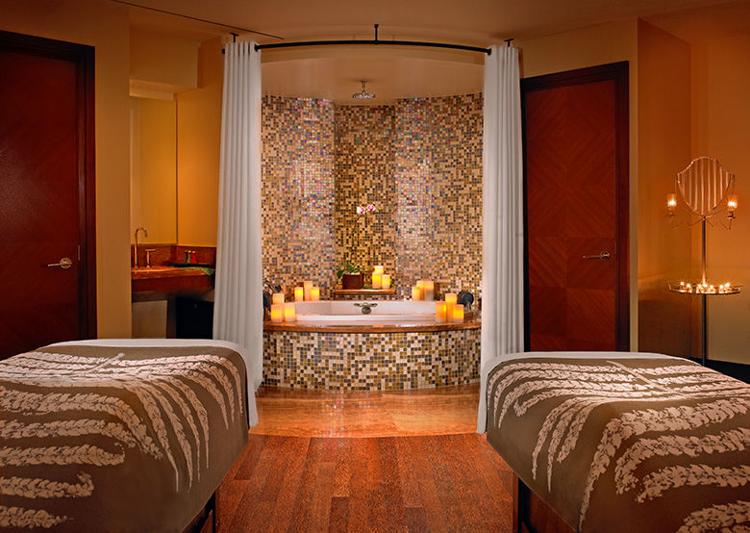 Spa
Relaxation Destination
Halele'a Spa is a chic retreat in the North Shore's most luxurious destination, St. Regis Princeville Resort. Start in the peaceful resting room with a water wall that honors the magical waterfalls of Hanalei, before continuing your sensory journey with quiet time in a steam room infused with aromatic tropical essences. Experience the spa's signature cascading waterfall showers, including an overhead deluge and several body sprays.
Emerge refreshed and renewed, and rest in the tranquil relaxation lounge, featuring wall-to-wall waterfalls guarded by a statue of Hina-lau-limu-kala, the goddess of the sea. For a spa treatment, try the custom coconut oil massage—it will leave you with glowing skin and limber limbs for days. stregisprinceville.com/spa.
The Tradition
Luau
Tahiti Nui's homespun luau is the island's smallest and most charming celebration of local food and music. Located in Hanalei Town, this luau is an intimate, family-run affair, complete with an imu pit roasting ceremony to start the evening. Tahiti Nui's luau captures the essence of Hanalei with songs dedicated to legendary Aunty Louise—a family tradition that goes back to 1963. thenui.com.
Susan Safipour and John Safipour contributed to the reporting of this story.