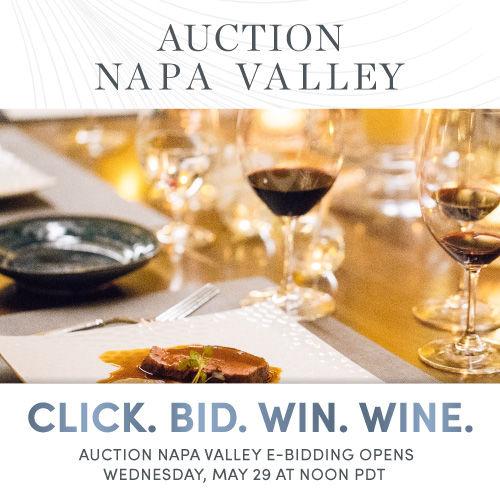 The 39th annual Auction Napa Valley is right around the corner! This year's Auction Napa Valley takes place May 30-June 2, 2019 - hosted by the Napa Valley Vintners (NVV) nonprofit association to raise funds for community health and children's education.
With the generous support of the Napa Valley community, Auction Napa Valley has contributed to a healthy valley with a focus on healthy kids, allowing the Napa Valley Vintners to give $185 million in strategic financial support to local health and children's education since 1981.
You don't have to attend to be a part of the action, register as an E-Bidder today! Vie for amazing experiences and highly coveted Napa Valley wines from anywhere in the world while supporting community health and children's education.
The Auction Napa Valley E-Auction features over 130 lots of incredible Napa Valley wines and experiences. Create your watchlist today and be ready when the E-Auction opens Wednesday, May 29 at noon PDT.
On Friday, May 31 enjoy the feverish bidding on Napa Valley wine futures during the Napa Valley Barrel Auction from 11 a.m. - 3 p.m. PDT. With 112 offerings of Napa Valley wine futures, the Barrel Auction is your chance to acquire some of Napa Valley's extraordinary wines, one case at a time.
Or, if you simply want to support the cause, contribute today to one of the Fund-the-Future lots.
Don't miss your chance to be part of the world's most celebrated charity wine event – no matter where you are!