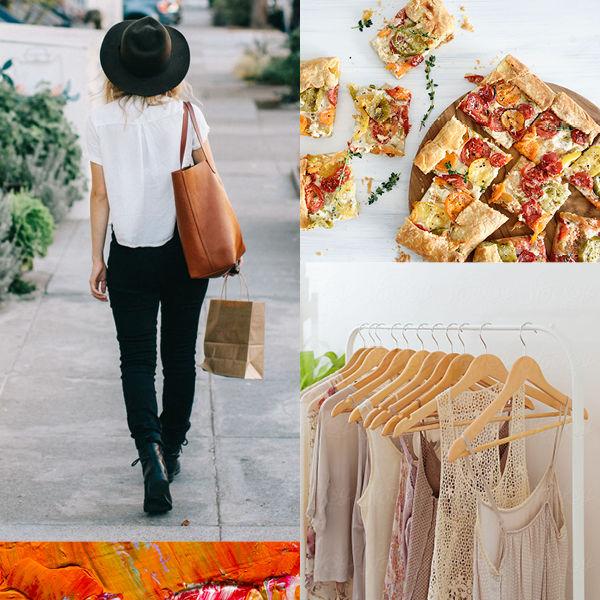 Party Time! Check out the Block Party fun at City Center Bishop Ranch in San Ramon Saturday, March 30 from 4 to 6pm. Enjoy music from the Live Dogs and marvel at the live art exhibition while you sample small bites or sips from Boba Guys, Starbucks (inside coffee shop), THE LOT, The Slanted Door and more.
The featured entertainment showcases the highs and lows of style--an acrobatic and aerial salute to fashion and footwear boutiques offering great specials including:  Heels and Deals at the piece.store—20% off one pair and 30% off two or more pairs of spring and vacation footwear.  There's more City Center style at Alys Grace, Athleta, Anthropologie, M by Maggie Rizer, Monokrome, On The EDGE and Trader. 
Party favors for you…create your own mini bouquet at the second level flower cart and capture the style scene with a selfie at the giant balloon fashion sculpture.
What's a party without a gift? Spend $200 in one or a combination of retail stores on March 30 and redeem at Concierge for two free tickets to THE LOT, while supplies last. Retail receipts only (dining and entertainment receipts or gift cards not applicable). Other restrictions apply.
City Center Bishop Ranch
In the Heart of San Ramon