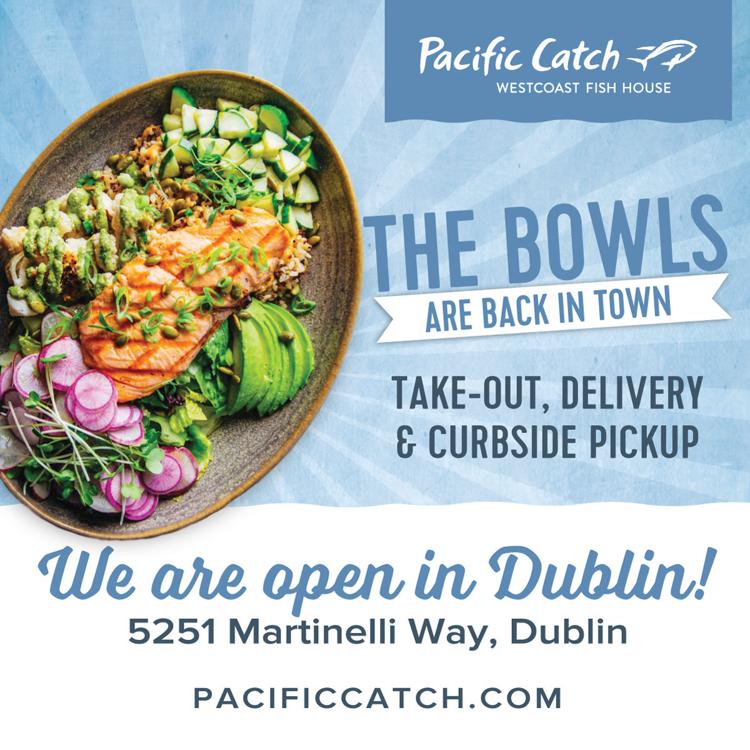 Pacific Catch is open in Dublin for Pick-up, Curbside and Delivery with store hours from 11am until 8pm daily.
Offering a slimmed-down menu of Guest favorites including the best-selling Bowls menu, customers can also now order craft beers and half-price wines for curbside pickup or delivery through Pacific Catch's new online ordering platform.
Whether you're getting together for a family meal or enjoying some sunshine with a few close friends in the garden, Pacific Catch has Family Style, Fresh Catch, healthy Bowls and delicious Shareables for any appetite!
Rest assured all of their restaurants are following the most stringent protocols on cleaning, sanitization, social distancing, and protections for employee health including temperature taking and the use of protective masks and gloves.
For their fans in Walnut Creek, they have plans to reopen their location on South Main Street in mid June.