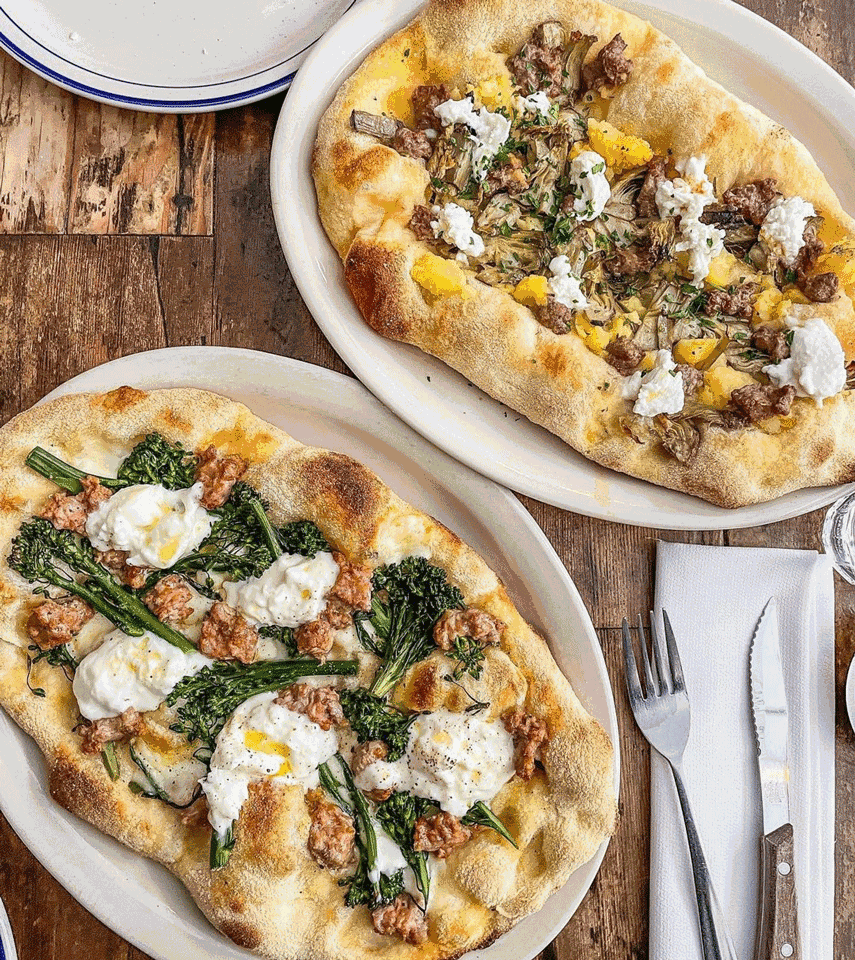 54 Mint Forno Italiano Will Resurface as Montesacro
The Walnut Creek Italian restaurant on Locust Street and Giammona Drive has been shut down for about a month for remodeling, and when it opens again in mid-June, it will have a new name: Montesacro. It will also have a bar, as the owners have finally secured a liquor license.
So what will change? Besides the full bar and interior refresh, the restaurant is expanding its kitchen hood "to allow for the preparation of main courses in addition to our delicious pizza and pasta," per the old 54 Mint website. For further hints on what's to come, we looked at the new website for Montesacro, which has sister operations in San Francisco and Brooklyn. Those restaurants are described as "pinserias," in which the menu is centered in large part around pinsa, described as "a modern take on an ancient flatbread once prepared by peasants living outside Rome's imperial walls." The pinsa dough is made from a blend of rice, soy, and wheat flour and imported directly from Rome (GMO free, by the way).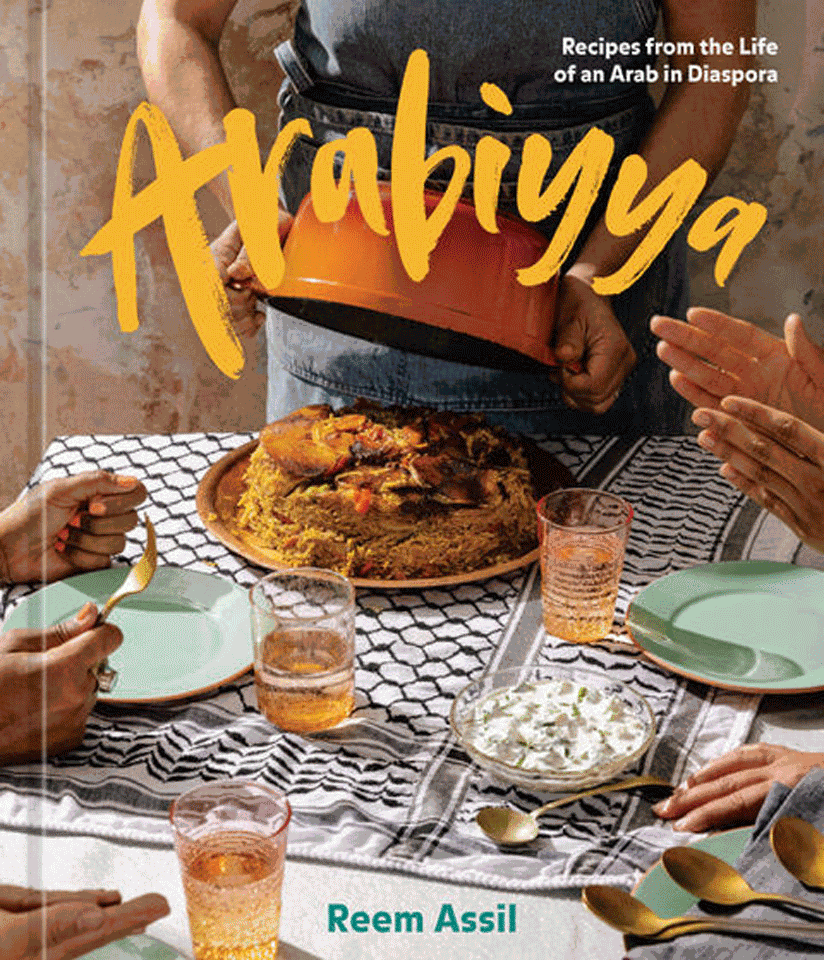 Reem Assil Will Sign Her New Book in Rockridge on Saturday
One of the most celebrated Bay Area chefs in recent years, Reem Assil, will be at the Rockridge Market Hall (next to the BART station) on Saturday from 12:30 to 2 p.m. to promote her new book, Arabiyya: Recipes from the Life of an Arab in Diaspora.
Assil is a James Beard Award finalist for top chef this year and is also known for her championing of Arab culture and social justice. Arabiyya is a chronicle of her journey and Palestinian and Syrian roots, and it also includes a selection of her favorite recipes.
In addition, the Market Hall Foods culinary team will prepare some of her recipes that will be available for purchase at both the Rockridge and Berkeley locations.
LB Steak in San Ramon Celebrates First Anniversary Next Week
After a successful first year at City Center Bishop Ranch, LB Steak will celebrate with a weeklong four-course prix fixe meal for $110. In addition, 15 percent of the sales will be donated to the San Ramon Valley Education Foundation.
The special menu will be available for lunch and dinner next Monday through May 27, and includes a glass of champagne. Note that the regular menu will also be available.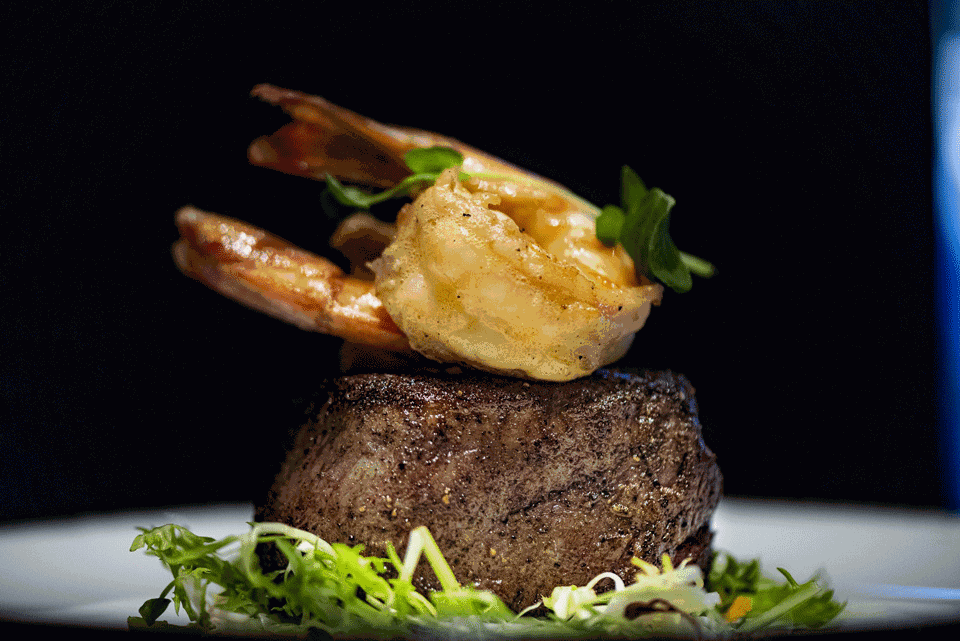 Sweetgreen Set to Open in Walnut Creek in June
It's been months in the making, but Sweetgreen—a nationwide chain with close to 800 locations—will finally open its Walnut Creek site in June, according to Beyond the Creek.
The remodeling of the old Z Gallerie has been underway at Locust and Mt. Diablo since last summer, but soon the bowls, salads, and plates that focus on sustainability, quality, and plant-forward foods will be available in Walnut Creek as well as Berkeley and Oakland.
786 Kabob House Brings Afghan Food to Blackhawk Plaza
Danville's second home for Afghan food—Zalla Kabob House in the Danville Livery is the other—is now open at Camino Tassajara and Blackhawk Road in the Century Blackhawk shopping center.
At 786 Kabob House, look for specialties such as kabobs and firni, an Afghan pudding—and also enjoy the patio right in front of the duck pond.
Leave Room for Dessert at Uji Time in Concord's Park and Shop
Adding to the many tasty and affordable Asian options at Park and Shop, Uji Time Dessert (right next to Tasty Pot) features taiyaki cones (which look like open-mouthed fish) and a variety of flavors from matcha to vanilla. There are also traditional ice creams and soft serve at this sixth Uji Time location (the other East Bay spot is in Lafayette).
Crumble and Whisk Finds a Permanent Home in Oakland
After nine years of selling his wide variety of cheesecakes, baked goods, and pot pies at farmers markets, Charles Farrier now has a brick-and-mortar place to call his own in Oakland's Laurel District.
Located just a few blocks down from the buzzy Jo's Modern Thai on MacArthur Boulevard, Crumble and Whisk is part of a burgeoning food scene between 35th Avenue and High Street.
Black Restaurant Week Continues Through Sunday
More than 50 Black-owned restaurants, food trucks, and pop-ups are participating in the third Black Restaurant Week—which means it's a perfect time for diners to try something that they maybe haven't in the past.
Of course, organizers are hoping that customers will keep coming back once the promotion is over, which is why the slogan "More Than a Week" is part of the push.
Oakland's Nyum Bai Is on Hiatus
Despite a nationwide reputation, the highly touted Nyum Bai has shut its doors in Oakland (near the Fruitvale BART station), as its lease is soon to run out. But fans shouldn't despair, as chef/owner Nite Yun says that plans are in the works to open at another site.
For fans of Yun's Cambodian food, that can't happen fast enough. (You can read more about Yun and her background in Diablo's last food issue.) 
Good to Eat Dumplings Settles Down in Emeryville
After building a customer base as a pop-up, Taiwanese Good to Eat Dumplings has found a permanent home on 65th Street (just west of Hollis Street) for its pan-fried dumplings, spicy noodles, and other Taiwanese treats.
Right now, Good to Eat is open from 5 to 8 p.m. Wednesday through Friday, but as staff is added, expect expanded hours.