The Doors Swing Open in Alameda County
Starting Monday, October 26, indoor dining is back—at least in Alameda County. Restaurants will be able to operate at 25 percent capacity (or at 100 diners, whichever number is lower) indoors, and of course can continue patio service. Bars and breweries that don't sell food, however, are still limited to only outdoor seating.
Though 25 percent is better than zero percent, it's still not going to revitalize the restaurant industry overnight. Times are still very tough in the industry, and as always, we urge everyone to support their favorites with takeout, outdoor dining or, now, even sitting inside—just like the good old days.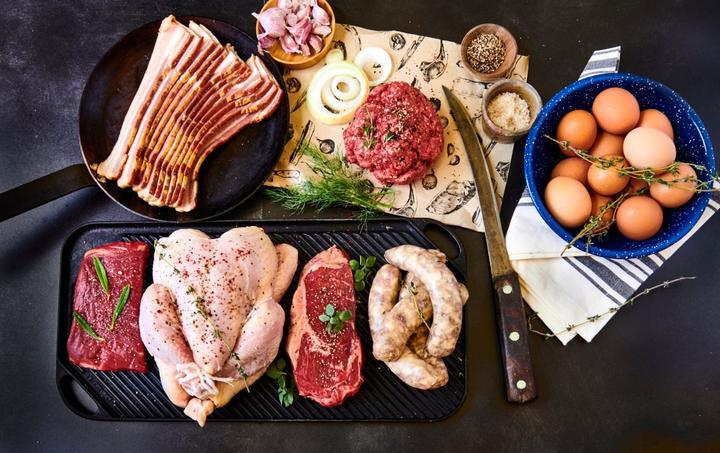 Roam Artisan Burgers Explores a New Venture: An Online Butcher Shop
Known for its upscale burgers, Roam Artisan Burgers is expanding its territory with an online butcher shop that will offer meat from ranches, farms ,and local businesses that focus on sustainable agriculture. The goal is two-fold: Supply customers with high-quality meats while at the same time supporting ranchers and farmers who do things the right way.
The Roam Butcher Shop will feature a series of Butcher Boxes, curated by the company, that will offer a variety of meats and cuts, as well as an a la carte option for single slabs of protein. Orders made on the website by Sunday at 5 p.m. can be picked up on Tuesdays at the San Ramon or Lafayette locations, and Thursday orders (also by 5 p.m.) will be ready Saturdays at the same spots.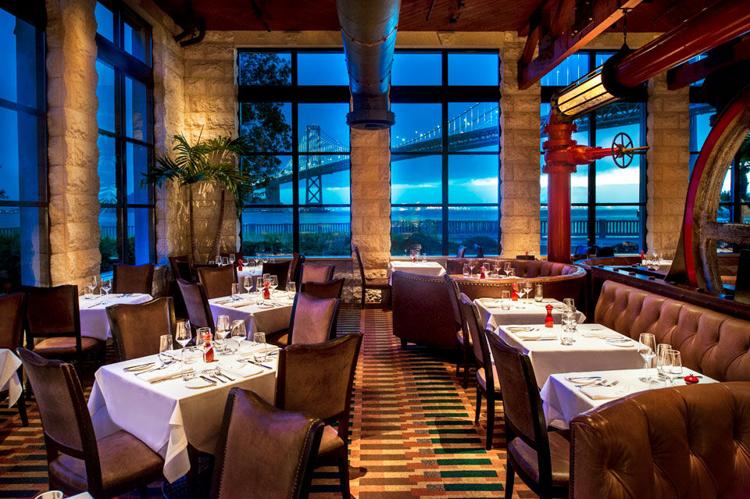 Eat Drink SF Returns
Eat Drink SF has been the signature culinary event in San Francisco for more than a decade. So we were happy to hear, despite everything that 2020 has thrown at us, organizers decided that the show must go on—in a COVID-friendly modified format of course. Starting this Friday, October 23, diners can partake in "10 Days of Dining, Culture and Community," both virtually and in-person.
The event's opening dinner will be held outdoors at The Vault Garden and feature "a collaborative multi-course experience" put together by a handful of star local chefs, including Staffan Terje of Perbacco, Reem Assil of Reem's California, and Belinda Leong of B. Patisserie. The closing dinner on November 1 will consist of a five-course surf and turf menu from the culinary team at Epic Steak, held waterfront outside this iconic San Francisco institution. In addition, nearly 100 restaurants citywide are participating in a fall version of San Francisco Restaurant Week (October 23–November 1), offering up special prix fixe menus for lunch and dinner.
Finally, Eat Drink SF is also organizing several virtual webinars and virtual food and cocktail classes.
La Botica Livermore Looking at November Opening
Necessity is the mother of inventive uses of shipping containers, and now Oakland is not the only place where those sturdy metal constructs are going to find new ways to help the economy. In Livermore, La Botica Livermore will use one as its bar.
La Botica will feature tacos, as well as tequila, when it opens (hopefully) in November, which is good news—we've always felt the more of both, the better.
Mujiri Brings More Sushi to North Oakland
One thing about take-out sushi: You don't have to worry about reheating it. So if you're heading home, and you're close to San Pablo and Ashby avenues, picking up some takeout sushi is now pretty easy, as Mujiri has opened at 65th Street and San Pablo. Hours are 11:30 a.m. to 3 p.m. and 5 p.m. to 9:30 p.m. every day.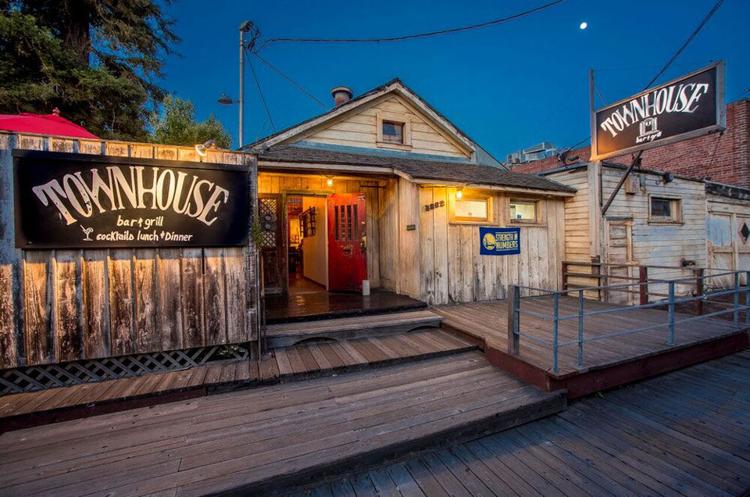 New Owners Hope to Turn it Up at Emeryville's Townhouse
Once upon a time a gin and tonic was, well, gin with some tonic. Now, it's specially distilled gin made with water from a well known only to a few off-the-grid farmers and the tonic is imported from New Zealand in hermetically sealed containers that can only be opened with a closely kept password. You can, if you like, blame it on the Townhouse Bar and Grill, which started the West Coast cocktail revolution back in the '90s.
But the Townhouse faded from memory in recent times, though now new owners are planning to push it back into the forefront of the Emeryville scene. Located on Doyle Street, with takeout and some temporary outdoor seating in the parking lot, Townhouse now offers brunch from 11 a.m. to 4 p.m. on weekends, dinner from noon to 8 p.m. Wednesday through Friday, and dinner from 4 p.m. to 8 p.m. on Saturday.
Berkeley Group Adds Voting Drive to the Menu
Rumor has it there's an election coming up, and the Berkeley Food Institute wants everyone's voice to be heard, so the organization is encouraging restaurants and restaurant workers to print posters, share on social media, and even register customers to vote on takeoutthevote.org.