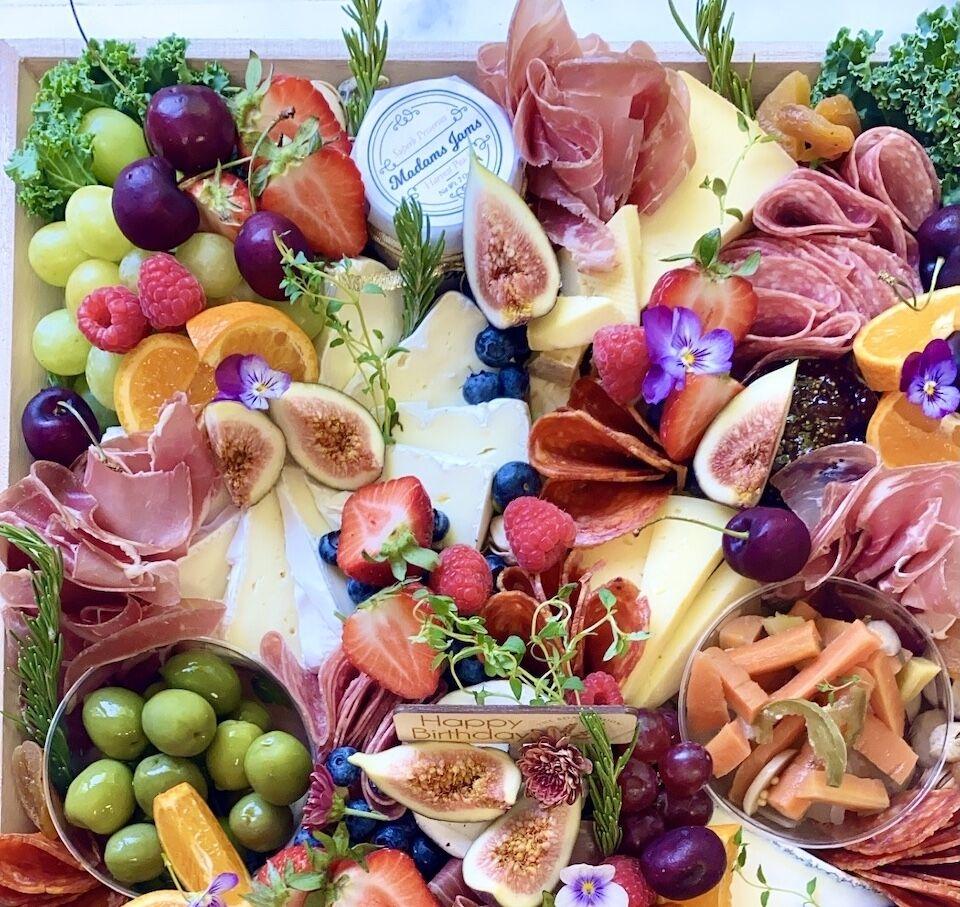 The Board Room Pleasanton Finds a Permanent Location
After two-and-a-half years of building a customer base for its cheeses and charcuterie boards, The Board Room Pleasanton now has a place to call home on Old Bernal Avenue (at the corner of Augustine Street, two blocks off Main).
Online ordering and pickup is still a big part of the Board Room's master plan, but now there's also a walk-in menu with smaller versions of the cheese and charcuterie boards, plus grab-and-go items for take-home or noshing on the patio or in the store.
And there's also beer and wine, which go perfectly with the meats and cheeses on offer.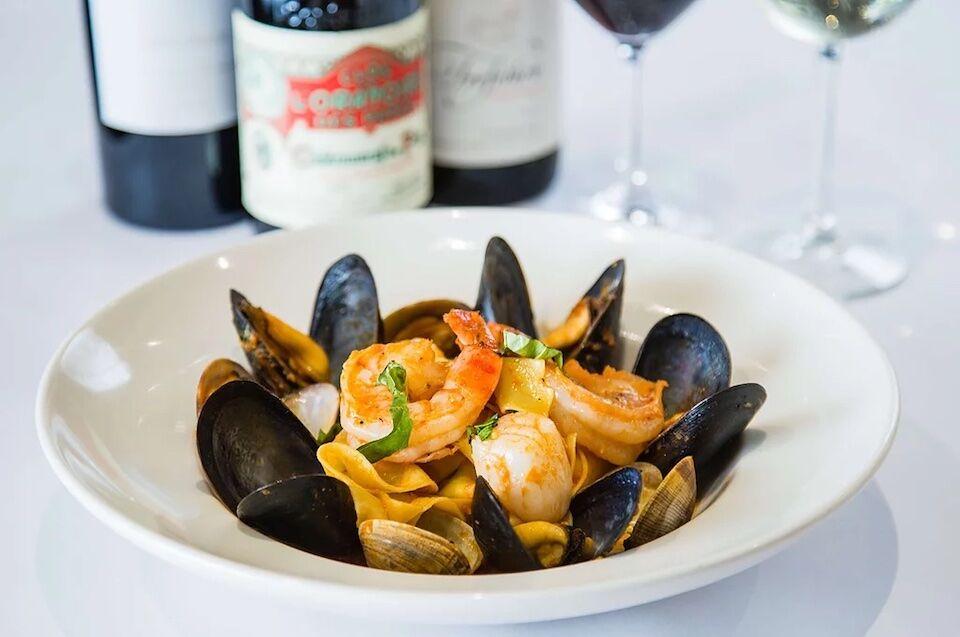 La Fontaine Opens in Walnut Creek; La Fogata Closes
La Fontaine—with a menu drawing on French, Italian, and Provencal influences—opened in the old Le Cheval space on North Broadway last Friday, while longtime Mexican stalwart La Fogata Mexican Bar and Grill shut its doors after 15 years.
This is the second La Fontaine in the Bay Area, with the original in Mountain View now eight years old. The Walnut Creek spot has a full bar and an extensive menu with plenty of pasta options to go along with classic French entrées.
E-40 and Kinder's Combine For Sausages
Kinder's Meats and Deli got its start in San Pablo in 1946, and E-40 was born in Vallejo in 1967, so the Bay Area roots run deep for the barbecue business and the entrepreneurial rapper (born Earl Tywone Stevens). And given E-40's past involvement in the food industry, it's no surprise that they've gotten together to develop a Goon With the Spoon line of gourmet sausages.
There are four different varieties—hot beef, mild beef, Philly cheesesteak, and teriyaki pineapple—available through the Goon With the Spoon website. And, yes, "goon with the spoon" comes from a line in the E-40 song "Back in Business." When it comes to the sausage business, though, E-40 turned to Justin Kinder for help in launching the product line, which will expand to include burritos, skewers, and ice cream down the road.
Rooted Digs Deeper into Central County Landscape
Eight years ago, Rooted Coffee Co started showing up at Contra Costa County farmers markets, and in 2019, the husband-and-wife team opened up a brick-and-mortar site in Pleasant Hill next to Slow Hand BBQ. Now, just two years later, Rooted has expanded into Walnut Creek, taking over the old Coffee Shop location near the intersection of Locust Street and Mt. Diablo Boulevard.
Rooted is more than just a coffee shop, though, with a menu that includes a variety of avocado toasts, waffles, and salads—plus donuts and cookies.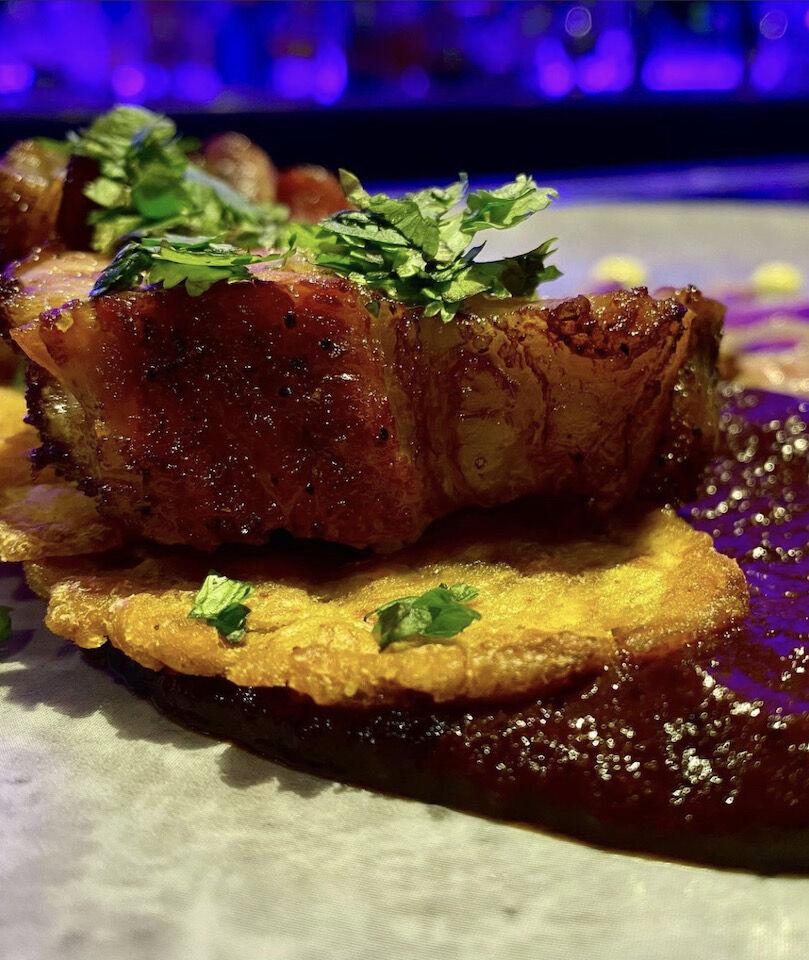 Molli Makes a Modern Move Into Old Agave Spot in Concord
Featuring a contemporary twist on traditional and regional Mexican and Latin American dishes, Molli will make its entrance Friday.
The eclectic menu offers everything from duck prosciutto to ramen noodles in a birria sauce to pistachio crusted lamb chops to a variety of moles, and the full bar has plenty of margarita options. Molli is located right next the Brenden Theatres near Todos Santos Plaza, and is the latest addition to the growing Concord dining scene.
In-N-Out Burger Runs Afoul of Vaccination Rules
Southern California chain In-N-Out Burger has closed all its Contra Costa County locations for dining inside. The shutdown, which affects Pleasant Hill, San Ramon, Pinole, Antioch, and Brentwood is a result of not checking dine-in customers for vaccination status.
In Pleasant Hill, the restaurant was fined four times for violating Contra Costa County policy before it was closed by county officials. However, all the restaurants are open for drive-through and take-out.