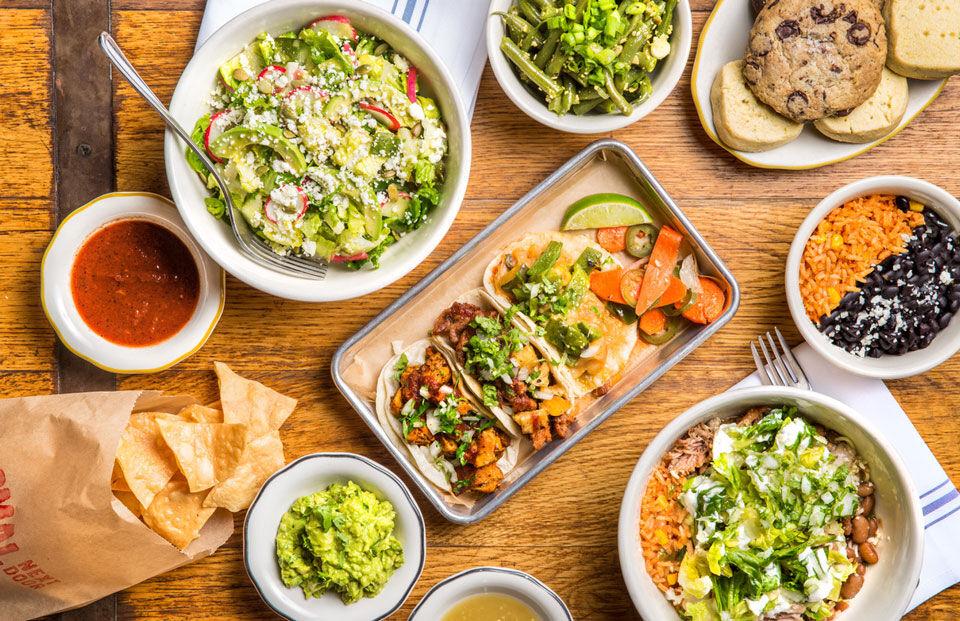 Bar Comal Open Near Lake Merritt
The latest addition to the Comal empire is Bar Comal, located on Grand Avenue near the Grand Lake Theatre, which, not surprisingly, is more of a bar than a restaurant.
Right next door to Comal Next Door, Bar Comal focuses on cocktails and tacos—though there are other snacks and some dinner plates—and offers the indoor seating that Comal Next Door lacks. As with all the Comal outposts, expect elevated Mexican food in a comfortable setting.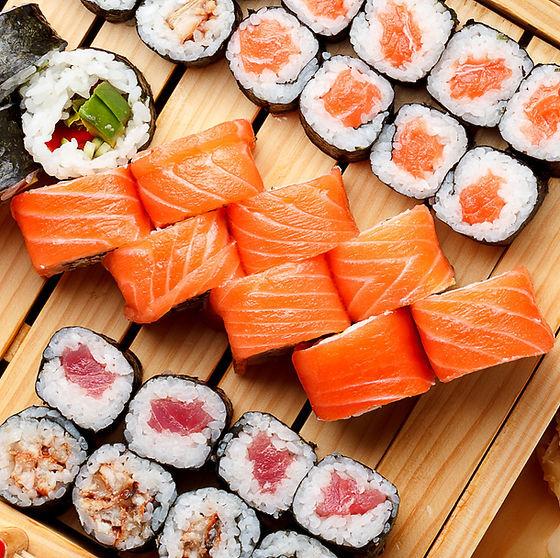 Sakimoto Bringing Sushi, Steak, and Zen to Broadway Plaza
A December opening is planned for Sakimoto Sushi Lounge, which promises an upscale experience in Walnut Creek's Broadway Plaza—an experience that will not only include high-end Japanese sushi and steak, but also one that will be housed in a Zen-garden ambiance. Head chef Kichul Jung plans a "creative and seasonal menu featuring premium ingredients sourced locally as well as imported from Japan."
Naturally, there will be sake and craft cocktails, and down the road, anticipate live music as the entertainment industry kicks back into gear.
Nottingham Cellars, Sabio on Main Combine for Thursday Special
A four-course $125 meal from Pleasanton's Sabio on Main that includes wine pairings from Livermore's Nottingham Cellars seems like a great way to kick off the holiday season, especially since, for an extra $50, guests can mingle with winemakers and enjoy hors d'oeuvres and sparkling wine for an hour.
The gourmet dinner includes scallops, shrimp, chicken, collards, mushrooms, and collard greens, among many other items all prepared with chef Francis Hogan's deft touch. The site will be Sabio on Main in downtown Pleasanton.
Seabreeze, a Berkeley Landmark, May Soon Be Gone With the Wind
Anyone who's visited the Berkeley Marina, Cesar Chavez Park, or Skates on the Bay has passed by Seabreeze Market and Deli, along University Avenue by Interstate 80. But the future of the long-time standby—known for its crab cakes, among other things—is threatened not only by a major development right next door, but also by the unwillingness of the landlord to extend the month-to-month lease.
Nosh reports that the owners of Seabreeze would love to do some remodeling, but without a lease extension, it doesn't make financial sense. And it's also possible that the development of park land behind Seabreeze will result in another concessionaire building a newer restaurant on that site.
It's also worth noting that if the worst does happen, owner Jennifer Le launched the popular Seabreeze on the Dock in Jack London Square in late 2020.
A Pizza By Any Other Name Might Not Compete With Rose's Version
With a promise to make its pizza from heritage grains, and an upscale wine list, Rose Pizzeria opened in Berkeley last week.
Just west of Milvia Street on University Avenue, Rose rolls out the usual suspects pizza-wise (pepperoni, margherita, sausage), but with high-up-the-food-chain ingredients and then adds sides such as oysters, fancy anchovies, and barrel-aged feta.
Draft beer and reasonably priced wines by the glass are available, along with bottles of wine that go from $28 to $60.
In short, you'll know pretty quickly you're not at Round Table.
There's Plenty of Restaurant Action in Oakland
Oakland restaurateurs are banking on the good times returning sooner rather than later—as this Nosh list of new places shows.
Mam Hanoi Restaurant and Osha Thai Express are two recent entries in the Southeast Asian restaurant club, with Mam Hanoi (10th and Alice, near Chinatown) focusing on banh mi and small and large plates. Osha Thai Express is run by the people who operate Torsap Thai Kitchen in Walnut Creek, and can be found on 23rd and Webster near Low Bar.
In the Lake Merritt neighborhood, M2 Mimosa has cocktails and champagne, with bar bites and a bottomless Sunday brunch, a couple doors down from Sister on Grand Avenue.
And for dessert, Montclair is the new home for the East Bay outpost of Miette Patisserie and Confiserie, which has all the candy and sweets needed for the holidays (near Wells Fargo).