Berkeley Boathouse Now Open in Berkeley Marina
The Hilton DoubleTree in the Berkeley Marina spent $8 million to upgrade, and part of the new look is a brand-new restaurant, which is named the Berkeley Boathouse for its location on the city's yacht harbor.
There's a full bar and a menu that highlights fresh and local ingredients, and the large space features views of the San Francisco skyline and the waterfront. An outdoor patio, with nearby bocce ball court, will be a relaxing way to enjoy the food, local craft brews, California wines, and the usual lineup of crafted cocktails.
Bakesale Betty Represents at Chase Center
Kirk Hammett of Metallica wasn't the only example of East Bay pride at Chase Center's opening night—Bakesale Betty's renowned chicken sandwiches were available as well, and hundreds were eaten by fans needing their strength to make it through "Whiplash."
Of course, you don't have to pay those inflated ticket prices, and figure out exactly how to get to the new San Francisco arena, to get a fried chicken sandwich. Just head down to 51st Street and Telegraph Avenue in Oakland between 11 a.m. and 2 p.m. on Tuesdays through Saturdays. But just like at a big arena, you can expect to stand in line for a while.
Aozora Jumps Into Danville's Crowded Sushi Pool 
Is eight enough? Aozora Sushi will find out when it opens soon in the Danville Livery Shopping Center, marking the eighth restaurant in Danville that offers sushi as more than a one-off appetizer. It'll help that owners bring an established pedigree from AKEMI, their well-regarded Berkeley restaurant that offers the full range of Japanese cuisine, from sushi to ramen to gyotsu.
Pile on at Fourth Street's Pollara Pizzeria
Sure, the thin crust makes you feel virtuous when pizza time arrives, especially for the low-carb among us. But it also means you have to hold up lots of goodies on top of what seems like a piece of paper—and sometimes the journey from pan to mouth is more adventurous than it needs to be.
Pollara Pizzeria, the new slice shop on Berkeley's Fourth Street by Dopo owners Jon and Kayta Smulewitz, goes in the other direction, crust-wise. The Roman-style pizza has a thick yet crisp crust that can handle everything you can throw on top of it without sweating imminent collapse. Well, except for your diet.
Walnut Creek's Mangosteen Bistro is No More
After just more than a year in business, Mangosteen Bistro has shut its doors, and the Vietnamese restaurant on Bonanza Street will be replaced by a new Mexican restaurant, Capullo. Here's to hoping the new place manages to survive and thrive.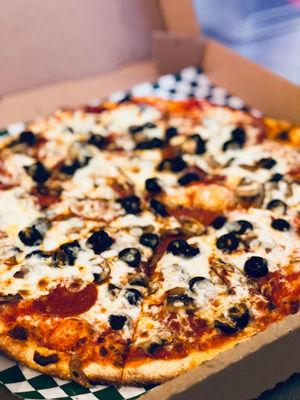 Some New Southside Choices for Cal Fans
Old Blues have long adjusted to the reality that their campus favorites are no longer around—Kip's Bar and Grill is still there—but the flipside is that there's always something new to sample.
Riceful, iSlice, and Savory Kitchen are all now open. It's pretty easy to figure out the menu focus at Riceful and iSlice, while Savory Kitchen is clearly aimed at the student population, with counter service, low prices, and an eclectic all-day menu.
And head's up if you're driving: Given the fact that a resurgent Cal football team is 2-0 this year with a big win over the highly-ranked University of Washington Huskies, parking on Saturdays might be tougher than usual.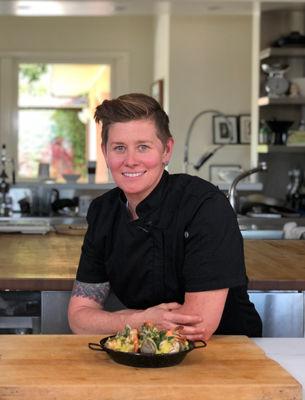 Shakewell's Jennifer Biesty Gets "Chopped"
Usually it's the chefs who do the chopping, but Shakewell chef Jennifer Biesty will be participating in the Food Network series "Chopped" at 9 p.m. Tuesday, September 17. The "Weird, Wacky, and Wild!" episode requires chefs to deal with some bizarre ingredients in their pursuit of a $10,000 grand prize.
Two S.F. Restaurants Make World's 50 Best Restaurants List
First, how could anyone possibly know which are the 50 best restaurants in the world? The "so many restaurants, so little time" mantra hits home every weekend in the Bay Area, so even "best" lists here (except for Diablo's) can be a little shaky.
In any event, the World's 50 Best Restaurants somehow winnows all the options down to half a hundred, and Atelier Crenn (35) and Benu (47) both made it. (Note that previous champions, such as Yountville's French Laundry, are no longer eligible.)
So if you're curious just how good a restaurant has to be to land in the top 50 globally, prepare your credit card for a shock, and make a reservation. Oh, and if you want to eat at No. 1, you'll have to get a passport, as Mirazur in France was the 2019 winner.
---
Got Dish? Send an email to dish@maildiablo.com. Or follow me on Twitter @DiabloDish.