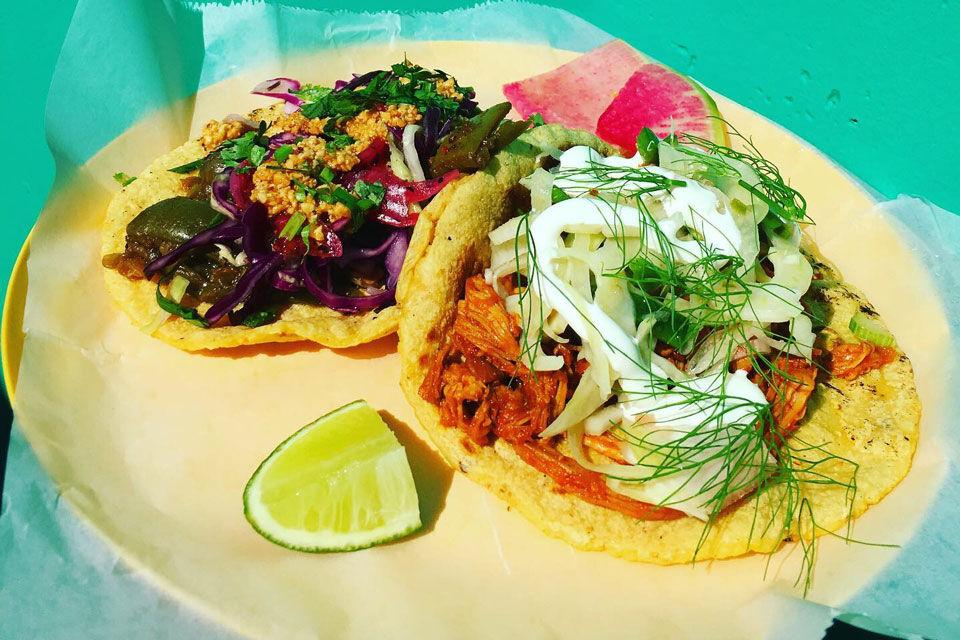 Michelin's Bib Gourmand Goes in New Directions
It's not just COVID that has changed in the world of restaurants—it's the whole concept of what a good restaurant really does.
Michelin's Bib Gourmand awards, which are given out to relatively low-priced restaurants that serve quality food, were traditionally handed out to sit-down, full-service restaurants with familiar menus. But looking at the 2021 East Bay winners, it's clear that the old rules no longer apply—and all that matters is how good the food tastes.
For example, there are three Mexican restaurants on the list, none of which have anything close to an upscale ambience. But for Los Carnalitos Restaurant in Hayward and El Paisa and Tacos Oscar in Oakland, it's all about flavor. The sit-down experience—if there is one—is second by a long way to what goes on in the kitchen, and the cost of a delicious meal is less than the cost of an appetizer in a Michelin-star location.
Horn Barbecue (Oakland) and Spinning Bones (Alameda) focus on barbecue and roasted meats, two categories that wouldn't have gotten a sniff from a food critic just a few years ago. Fob Kitchen (Oakland) focuses on Filipino flavors, while New Dumpling (El Cerrito) is so intent on getting its food just right it doesn't even serve wine and beer.
And Top Hatters Kitchen and Bar (San Leandro) defies categorization, leaving only Range Life (Livermore) as what most would consider a traditional American restaurant.
But again, it's about the flavors, and if you want nine weekends with a good meal that won't break the bank, just put these in your calendar and knock them off one by one. And you'll never have to wear anything fancier than jeans.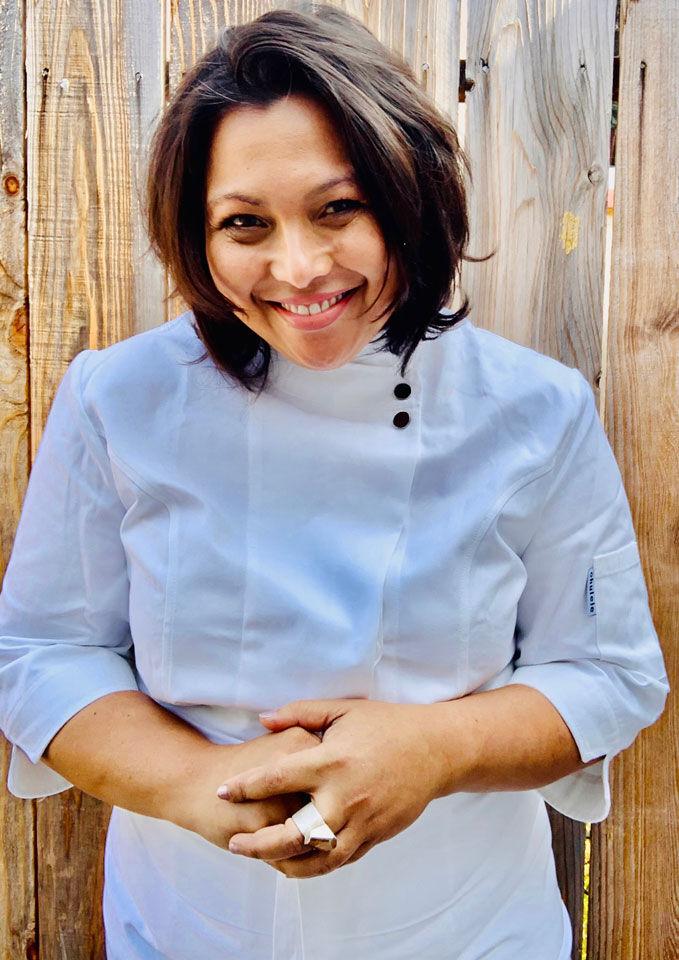 Previously Table at 7, SanDai Ups Its Ambitions in Walnut Creek
When it was first announced that Table at 7 was replacing Prima Ristorante in downtown Walnut Creek, the concept was a little murky. Star Oakland chef Nora Haron would be serving as the "consulting chef." But there have been some changes and clarity in the concept judging by a recent Instagram post from Haron. The restaurant is now called SanDai, which is described as a "modern Indonesian and kopi bar." Word is that Haron will have more direct, day-to-day involvement in the kitchen and over the menu than the previously announced consulting chef role, which is great news for Walnut Creek and Santa Clara, where another SanDai will be launching. The only downside is that the opening date in Walnut Creek has been pushed back to spring of next year (summer in Santa Clara).
Chez Panisse Now on Indefinite Pause
First it was October. Then it was early 2022. Now it's who-knows-when.
Chez Panisse, the most famous East Bay restaurant, has been closed throughout the pandemic, and owner Alice Waters isn't committing to when the iconic Berkeley spot will reopen.
The issues range from the familiar—staffing, complying with new health and safety rules—to the particular, such as insuring proper ventilation in the old craftsman bungalow that houses the restaurant.
Here's to hoping Waters gets the doors open sooner rather than later. The East Bay scene just isn't the same without Chez Panisse.
Third Sultan's Kebab Now Open in Walnut Creek
After successful outposts in Danville and Pleasanton, Sultan's Kebab has expanded into Walnut Creek (Bonanza and North Main, across the street from 1515 Restaurant and Lounge).
Expect the same popular Mediterranean food as at the first two, with small plates, shawarma, wraps, and soups dotting the menu.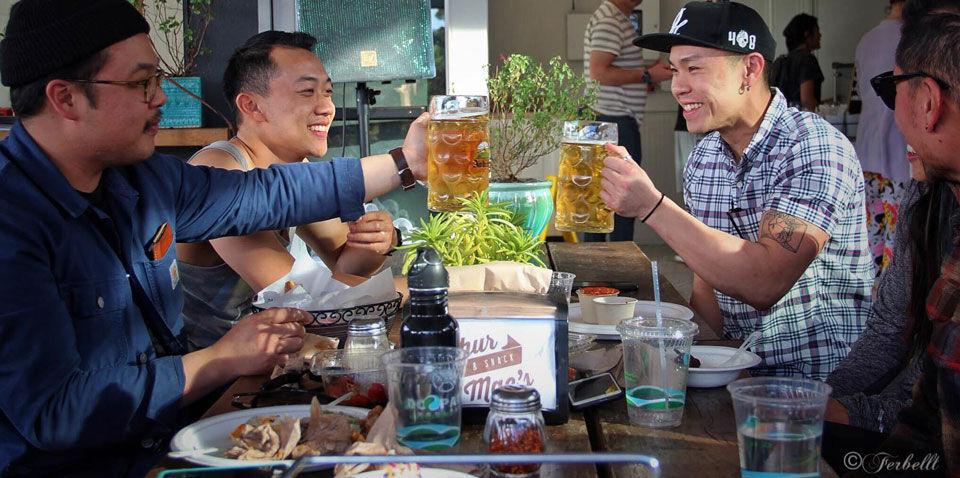 Oktoberfest is Back—Bring Your Lederhosen
After a year off for reasons we're all too familiar with, Oktoberfest is bouncing back just as local COVID cases are on the decline. So bring proof of vaccination, and an appropriate outfit, and get back in the spirit of beer and bratwurst—or whatever wurst makes you feel better.
Arthur Mac's Tap and Snack: The Oakland restaurant (40th and Martin Luther King Way, near 580) is noted for its lively beer garden, pizza, and wings, but this Saturday and Sunday look for special $12 one-liter steins of craft beer, Oktoberfest food specials, and live music.
Campos Family Vineyards: We're not sure how vintage rock bands Journey and Foreigner fit with Oktoberfest, but Byron's Campos Family Vineyards (near Discovery Bay on the Byron Highway) will make the connection with cover band Forejour on October 16 from 5:30 to 9:30 p.m. Naturally, wine will be available along with beer and the usual Oktoberfest fare, and tickets are $44.
SideTrack Bar and Grill:  SideTrack's Pleasanton celebration will push the boundaries a little further from 5 p.m. Friday to 8 p.m. Sunday by encouraging lederhosen, dirndls, and any other German attire that will add to the fun. General admission is first-come, first-served, with drink and food tickets available at the door, but there are also VIP options that include guaranteed seating, food, beer, and a free stein. Those tickets run from $49 to $55, but note there are a limited number available.
Speisekammer: Since the music is supplied by the Golden Gate Bavarian Club and the Gruber Family Band, expect plenty of oom-pah to go along with the beer and German meats. The fun starts at noon Sunday on Lincoln Street in Alameda (just south of Park) and goes until 6 p.m.