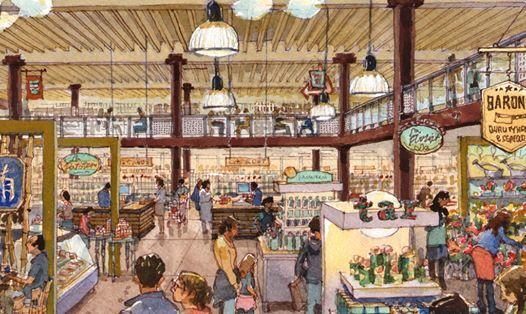 Major Food Hall Opens in Castro Valley
At 39,000 square feet, the Castro Valley Marketplace has plenty of room to grow post-COVID. But for now, three of its more retail-oriented food businesses are kicking things off: Castro Valley Natural Grocery, a sister grocer to the popular Alameda Natural Grocery that brings organic produce, local artisan foods, a cheese monger, and even its own restaurant; the third location of Alameda-started Baron's Quality Meats and Seafood; and Seven Hills Baking Co., the first solo project from Julien Wagner, longtime baker at Alameda's Feel Good Bakery.
Akemi Sushi, Cannery Kitchen and Tap, Night Owl, Cordial Cellar and Lounge, olive oil seller Amphora Nueva, and Oaktown Spice Shop are expected to eventually join the fun to become a destination spot for those looking for much more than just fast food. Located just west of Redwood Road on Castro Valley Boulevard, the Marketplace isn't in high gear quite yet, so before making the trip, check to see what's available when you plan to arrive.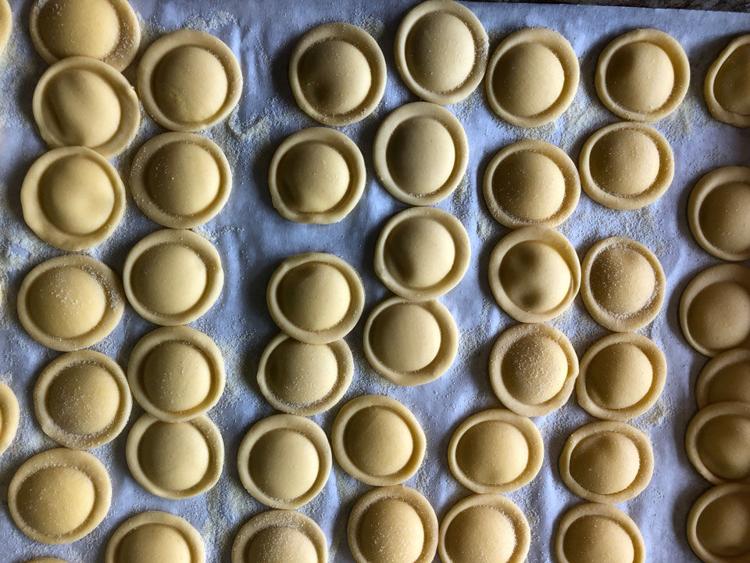 Oliveto Adds New Chef and Cajun Flavors
One of Oakland's most consistent fine-dining spots, Oliveto, recently brought on Peter Jackson as head chef, and though he's well versed in Italian food (an Oliveto specialty over the years), he's also extending the Oliveto menu, beginning with an excursion into the deep South.
This weekend, Jackson and Oliveto will be offering some special Cajun dishes above Market Hall in Rockridge, which will give long-time fans of the restaurant a chance to check out what looks to be some promising new directions.
Road Trips Aren't What They Used To Be—And May Never Be Again
It's not just your local favorite that may be on life support—restaurants all over Northern California, especially those that thrive on tourist business, are reconsidering their options.
That's not news, of course, but when a destination as iconic as San Francisco's Ferry Building is losing tenants and allure, the size of the problem becomes apparent. San Francisco Chronicle reported that even a Ferry Building stalwart like the Slanted Door may not be around that long, and the list of those already gone includes the trendy (Tanya Holland's Brown Sugar Kitchen) and the long-running (MarketBar and Mijita Cocina Mexicana).
The Ferry Building, which has been around since 1875, will certainly remain, but whether it will ever be the foodie heaven it once was is open to question—and whether East Bay residents will find the hassle of a trip to SF offset by fun at the Ferry Building a worthwhile tradeoff any longer is also up in the air.
Further afield, Point Reyes Station just took another hit, when Osteria Stellina announced it will shut its doors in August after 11 years. And though the equally popular Station House Cafe is still hanging on, its lease runs out Labor Day, and if it goes, so will a big reason to take a day trip to West Marin County.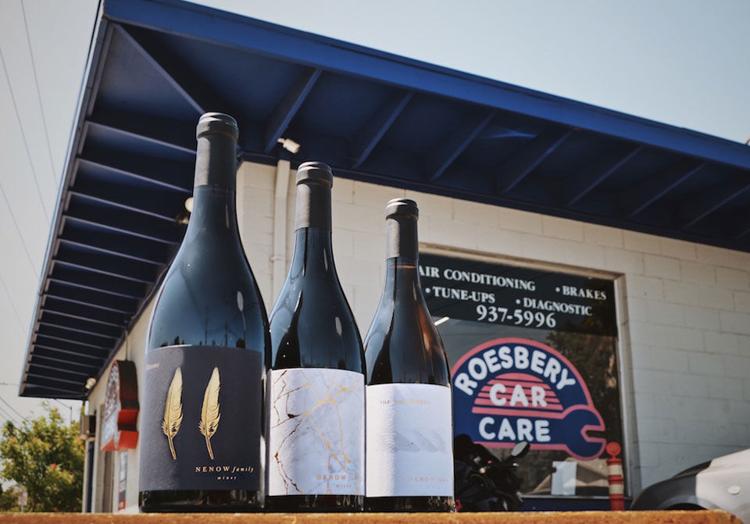 Roesbery Car Care Shifts Gears From Oil Changes to Oenology
Roesbery Car Care has been an automotive standby in Walnut Creek since 1984, but even though it seems like a long way from vehicle fluids to fancy vintages, there's always been wine flowing in the family's blood lines.
Tracie Roesbery, who owns and operates Roesbery Car Care along with her husband Mike, grew up in the wine industry along with her brother Drew Nenow. Drew, in fact, went into the wine business, but it wasn't until 2017 that he, Tracie, and Mike joined forces to start Nenow Family Wines.
Though the planned tasting room will be located in wine-happy Paso Robles, don't be surprised if you can start buying merlot at the Roesbery Car Care shops (there's one in Antioch too)—along with a new muffler.
Papa Murphy's Closes in Lunardi's Shopping Center
Though there are still plenty of Papa Murphy's to choose from in the East Bay—14 at last count—the long-standing outlet at the Palos Verdes center in Walnut Creek has shut down. There are still a couple of options in that mall, though, as the patio at Mona's Burgers and Shakes is open and Green Garden does takeout.