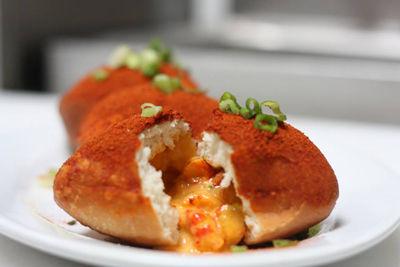 Brenda's is Coming to Temescal, Soul Food and All
All the San Francisco favorites will be on the menu, including crawfish beignets, brioche French toast, shrimp and grits, and red beans and rice. Po' boys will be well-represented and broken into meat, seafood, and non-meat categories. And you'll know when the beignets are freshly fried via a lit neon sign. If that doesn't get you jazzed for Brenda's, the new Oakland outpost of the favorite San Francisco Creole eatery Brenda's French Soul Food, then you shouldn't be reading this column.
Check out the San Francisco Chronicle's scoop on this hotly anticipated opening, set to happen this Monday, October 7, at Broadway and 41st Street in Temescal.
Lily's and the Clubhouse Close in Pleasanton
Eddie Westmoreland did his best but just couldn't make the Pleasanton Hotel site work for Lily's and The Clubhouse, so both restaurants shut their doors this past weekend.
Westmoreland spent time and money refurbishing the Pleasanton landmark, but the numbers just didn't add up. Eddie Papa's American Hangout, his other Pleasanton restaurant will remain open, and employees from Lily's and the Clubhouse will be shifted there.
"I love Pleasanton and loved the idea of bringing back one of its iconic venues," Westmoreland said. "We just couldn't drive enough traffic for the size of the venue." 
Strizzi's Restaurant Celebrates 30 Years in Downtown Pleasanton
On a happier note, Strizzi's Restaurant is an example of a proud survivor in the always-competitive industry. It opened in 1989 and, in honor of its continued vitality, will offer a $30 prix fixe menu with salad, entrées, and shared dessert starting this Friday, October 4, through November 3. The menu will change every week, highlighting favorite dishes from the three decades of operation.
And the Fremont and Livermore outposts will also offer the same deal, making it even easier to join the applause for a long-time favorite.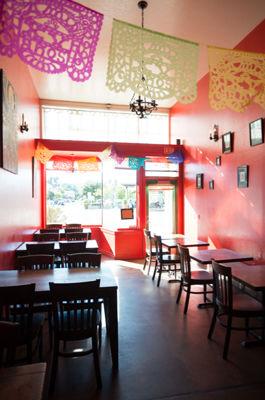 Temescal Pioneer Doña Tomás Will Close on November, 24
When Doña Tomás first opened, the stretch of Telegraph it occupies was pretty much a wasteland. Now, it's lined with restaurants and is a big part of the Oakland dining revolution—which was co-founder Dona Savitsky's cue to move on. 
Come the middle of December or so, Savitsky will take on a new challenge in another part of town after closing down her Temescal landmark. That challenge will be called Dona and will occupy part of the space on Piedmont Avenue where Chow crashed and burned not too long ago.
In the meantime, those with fond memories of Doña Tomás—which would include pretty much anyone who ever ate there—has some time for one last meal and, of course, one last margarita.
Walnut Creek's Capullo Cocina Mexicana Adds Coffee to the Mexican Menu
Capullo Cocina Mexicana has opened where Mangosteen used to be, but there's more than just burritos, quesadillas, and guacamole on the menu—from 6 to 10 a.m., Capullo will serve Mexican lattes and coffee along with pastries.
The lunch menu will follow at 10 a.m., and there will be an expanded menu for dinner from 5 to 10 p.m., What better way to start the day than with a Mexican mocha and panaderia sweets?
Pleasanton Gives 'Em the Ax
No, Pleasanton has not taken sides in the UC Berkeley and Stanford University rivalry—bad for business, really—but has approved what is being termed a family-friendly activity: throwing axes.
Now, I'm not sure that putting an axe in the hand of an upset family member would always be a good idea, but Limitless Axes and Ales won approval from the Pleasanton City Council for a two-lane axe-throwing facility in the Valley Plaza shopping center. As is obvious from the name, beer and wine will be available, along with snacks. The concept, which has been gaining popularity across the country, comes from Michael Hill—who also operates Limitless Escape Games in Livermore. Hill was obviously able to allay concerns about the potentially volatile mixture of alcohol and axes, since the council approved it by a 5-0 vote.
But you never know how things will work out—axe us later.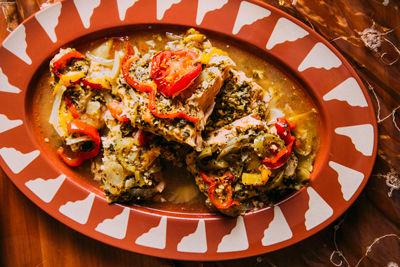 Mama Lamees Pops Up in Emeryville Public Market
Hoping to follow in the footsteps of Minnie Bell's Soul Movement, Mama Lamees is taking over a short-term stall in Public Market Emeryville with its Middle Eastern themed menu.
Both Minnie Bell's Soul Movement and Mama Lamees are products of the La Cocina food industry incubator, and Minnie Bell's started out in the same spot Mama Lamees now occupies before becoming a full-time—and popular—resident of the food court.
Contra Costa Chefs Challenged to Go Vegan
The Contra Costa Vegan Chef Challenge will not only make it easier for vegans to find meals at local restaurants but will also reward local chefs who do the most with menus that don't include meat.
All this month, 17 restaurants will offer at least three new vegan menu items, and as a spur to creativity, diners will be able to vote on their favorites to determine a winner of the Chef Challenge.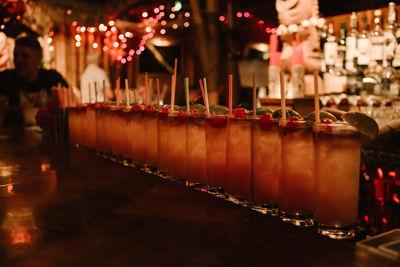 Go From Ghouls to Ghirardelli Chocolate With Local Food Adventures
It's never too early to get ready for Halloween, and every weekend this month, Local Food Adventures will be running its Oakland Sweets Spirit and The Beyond Food Tour, which includes visits to the Julia Morgan–designed Chapel of the Chimes in Piedmont, the Mountain View Cemetery, and the final resting place of chocolatier Domingo Ghirardelli.
Of course, who can handle spirits without sustenance, so there will be cookies from Fenton's Creamery, a visit to the Kona Club (a tiki bar with excellent mai tais) and of course, Ghirardelli chocolates.
Ease Into October at the Lake Chalet Oktoberfest
With views of Lake Merritt and souvenir steins filled with house-brewed beers or ales, visitors to the Lake Chalet Seafood Bar and Grill can spend this Saturday, October 5, getting an early start to the Bay Area's ample Oktoberfest festivities. The fun runs from noon to 4 p.m., and for $25, guests receive the aforementioned stein, filled to the brim, and also can enjoy live music and sample special menu items.
Wente Winemakers' Dinner Features Special Chardonnay
The first vintage of Wente Vineyard's Heritage Chardonnay will be available at the four-course Winemaker's Dinner on Thursday, October 10, at 5:30 p.m. And fifth-generation winemaker Karl Wente will be there to explain how this limited-edition wine was made.
Head Into the Wine Blue Yonder in Livermore
The 23rd annual Livermore Open House and Air Show will not only feature plenty of flying machines and vintage cars, but also 18 local wineries pouring two of their wines. The 10 a.m. to 3 p.m. event will naturally include plenty of food options and other local vendors and highlights will be air show pilots, military planes, and parachute demonstration jumps. (By the way, I'd need to sample at least 15 of those wineries to be convinced to jump out of an airplane.)
Jen Biesty Goes into Beast Mode on Food Network's Chopped
Don't expect to see pork uterus sugo or nutria kefta on the Shakewell menu any time soon, but those were two of the dishes Jen Biesty put together to win $10,000 on the Food Network's Chopped. The idea was to take bizarre ingredients and make them tasty, and somehow, Biesty made it work with pork uterus and nutria (commonly known as a swamp rat).
I'm not going into much more detail because I'd like to have an appetite for dinner, but congratulations to Biesty for making the best out of what certainly sounds like the worst.
---
Got Dish? Send an email to dish@maildiablo.com. Or follow me on Twitter @DiabloDish.