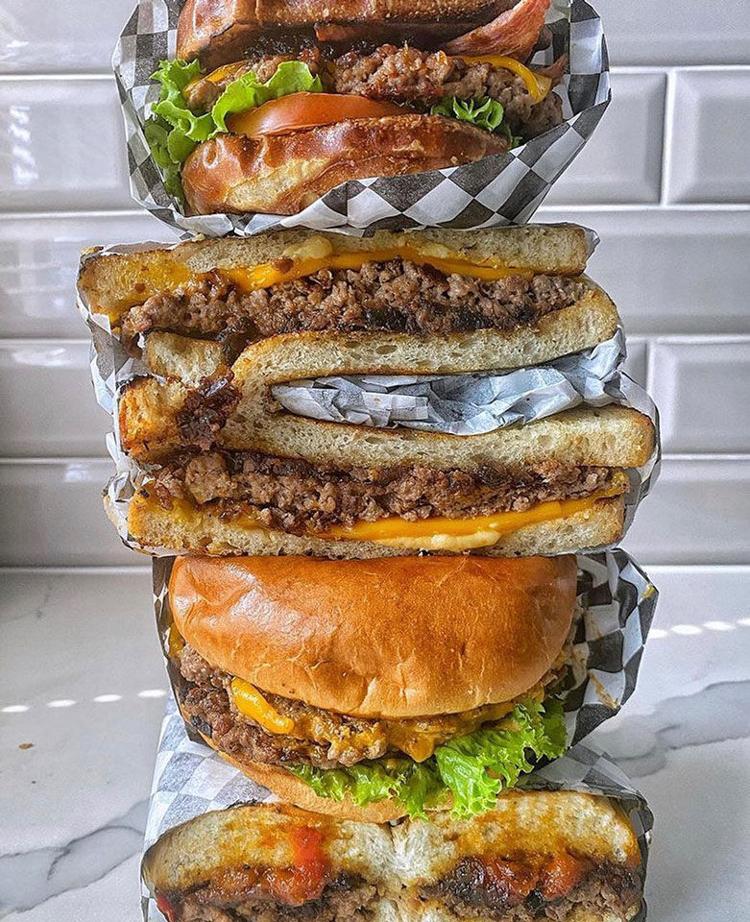 Malibu's Burgers Vegan Offerings Now Nave a Home
Yes, you read it right—a vegan burger place. In fact, even the milkshakes are plant-based, and Malibu's Burgers has found a major niche in the marketplace for quality, non-meat burgers.
Plans call for the Oakland outlet to open this week on Piedmont Avenue, just a few doors down from Commis. And Malibu's will use the increasingly popular smashburger technique—which means the patties are immediately squashed down onto a hot grill to sear in flavor and juices.
New York Burger Chain Shake Shack Coming to Oakland
A classic burger-and-dog spot, Shake Shack started in New York nearly 20 years ago and now has close to 300 outlets across the country—think of it as the East Coast's answer to In-N-Out Burger. And finally, one will open in the East Bay this month. Plans call for the Telegraph Avenue and 20th Street Shake Shack to open in the middle of this month in the building that old-timers will recall as the home of Capwell's—which was a prime mid-December spot for Christmas shopping back in the day.
Berkeley's Smokehouse Is Back in Business
Unlike so many restaurants, The Smokehouse—on Telegraph Avenue—wasn't shuttered by COVID-19, but rather by a Valentine's Day fire in 2019. However, orders for burgers and the other Smokehouse specialties are online only for a while, though plans call for a complete reopening soon.
Rumors Swirl Around El Charro, But Nothing Definitive
Lafayette's venerable El Charro Mexican Dining is still serving its margaritas, chili rellenos, and blue cheese dip, but the day may be coming when the Mt. Diablo Boulevard favorite rides off into the sunset, trailing chips and enchilada sauce. Or not.
Obviously, this has been a tough year in the restaurant business, and the prime piece of property El Charro's old building sits on has value, so there have been talks among ownership and developers about other possibilities for the site. At this point, though, nobody knows anything for sure, except that if El Charro does shut down, it will be impossible to replace.
Danville's Revel Kitchen and Bar Adds a Tent—and It's Not Alone
Restaurants all over are doing all they can to survive what looks to be a harsh winter, business-wise, and like Revel Kitchen and Bar, many are adding outdoor spaces so they can stay afloat.
So, check out your favorites online and see what they've come up with—you might wind up discovering an easy way to enjoy a quality cocktail and a special entrée you haven't sampled in way too long.
And by the way, Diablo hosted a cooking demo with Revel's co-owner Esin deCarion in which she demos how to make the restaurant's wonderful vegetarian take on a classic French onion soup. Check out that (and several other recipe videos) on our November comfort food cover feature. 
Pomella, Market Hall Make Hannukah Easier to Handle
With celebrations scaled down this year, Hannukah celebrations will still take place, and there are a couple of options to lessen the cooking stress.
Pomella—on Piedmont Avenue in Oakland—has Hanukkah dinners for four on offer that include Matzo ball soup, latkes, and plenty of other options. The cost is $180 for takeout or delivery.
The two Market Halls—on Fourth Street in Berkeley and in Oakland's Rockridge—both offer meals to pick up, with plenty of choices on the menu, but note that orders must be in by Monday at noon.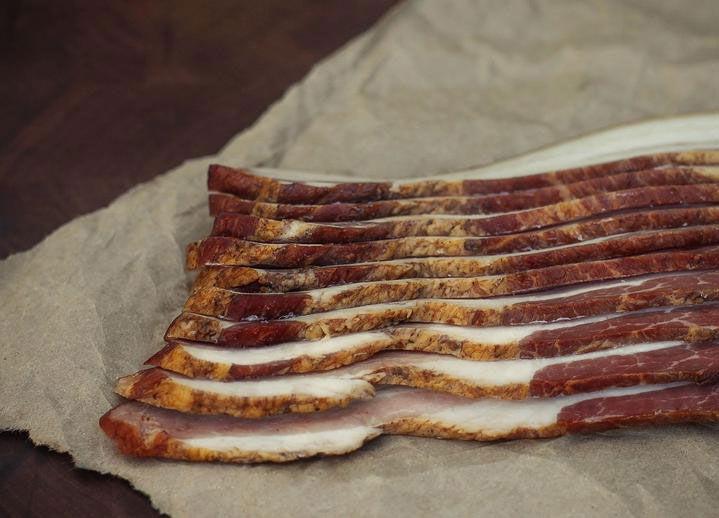 Yearning For Healthier Bacon? There's a Deal For You
It's always hard to find the perfect gift, but if there's someone on your list who loves bacon—even if they hate curing and carbs—The Baconer is here to help.
The Berkeley-based bacon specialists have just unveiled a whole new line of sugar-free and uncured bacons to add to the already delicious list of traditional bacon (from lardons and bacon ends to slices). And to make it even more enticing, if you pick out an Bacon Box and use the special code "DDish," you'll get 20 percent off between now and December 16. Yes, that's right, it's a deal only Diablo Dish readers will know about—but we're OK with you telling a special friend or two. After all, bacon deserves to be shared.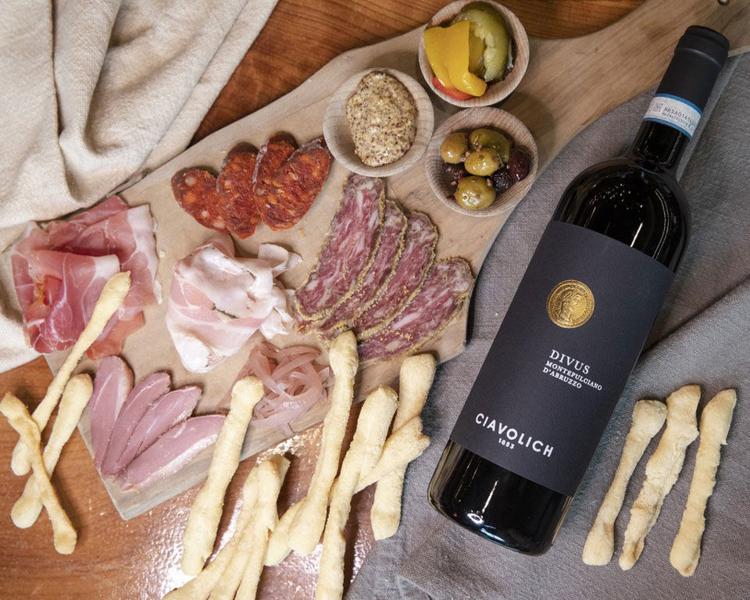 Donato and Co. Adds an Online Grocery to the Menu
In addition to doing whatever it can to survive in terms of takeout, delivery, and on-site dining, Berkeley's Donato and Co. (on Ashby Avenue) is now partnering with the other Donato Group restaurants in an online store. With charcuterie, house-made sauces, house-made pastas, and other goodies available, the Donato Online Store can elevate a home-cooked meal in a variety of ways. Orders can be picked up or delivered via UPS.

The Peasant and The Pear to Change Orchards Next Week
It's not a big move in terms of distance, but Danville's The Peasant and The Pear has been in its Hartz Avenue location for 14 years, but next week, the scene will shift about a tenth of a mile to West Prospect (next to the Danville Brewery). But if you have fond memories of the old location, this weekend is likely your last chance to relive them.