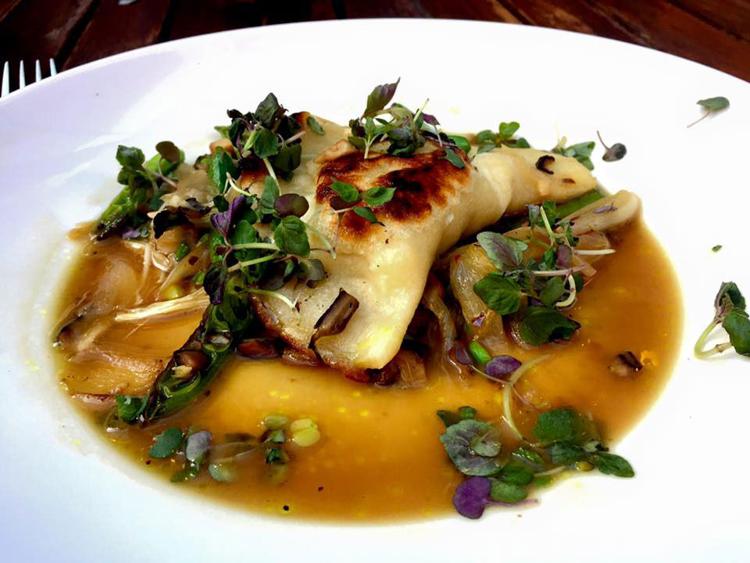 The Christmas Gift Restaurants Want Most—Your Order
With a December 25 agenda full of Zoom calls with various family members, why clutter up the day with cooking? And why not help your favorite restaurants celebrate by ordering takeout or delivery? Here's a list of options—and at least one is bound to please.
Range Life: Holiday meal kits—with full instructions—are available from Livermore's Range Life, but orders must be in by Friday, December 18. The cost of the meal depends on the size of the party, but the main course will be a Cream Co. prime rib, complemented by seasonal vegetables and a Wingen Bakery country loaf.
Postino: The Lafayette restaurant's meal for three to four people can be ordered with cake ($200) or without ($125), and will feature seven to nine different individual sharable dishes. And there are some special holiday cocktails on offer as well.
Black Angus Steakhouse: The $99 Holiday Family Meal for four includes four eight-ounce slices of prime rib, but there are upgrades to get more meat, salad, sides, bread, and dessert. The three East Bay Black Angus restaurants are in San Lorenzo, Brentwood, and Dublin.
Sabio on Main: As always, Sabio on Main is ready to upgrade your dining experience, and this time with a $200 meal for four that includes Cream Co. prime rib, baked potatoes, spinach, salad, and instructions from chef Francis Hogan.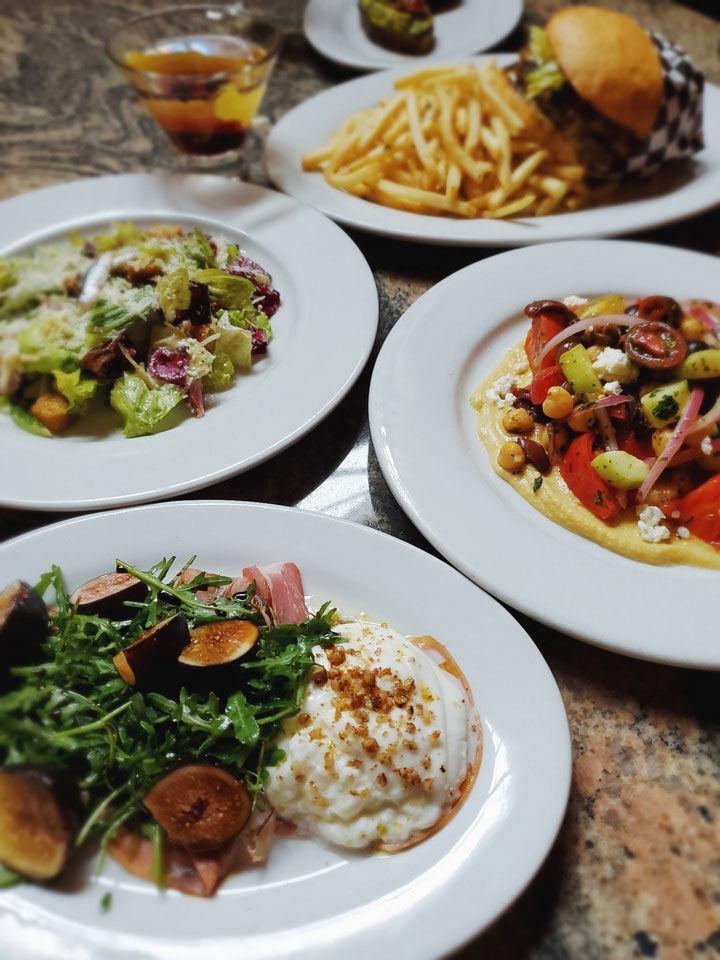 Sobre Mesa: Orders must be in Monday, December 21 for a Wednesday delivery of lobster Thermidor from Oakland's Sobre Mesa. The $85 dinner for two includes sides and dessert.
Townhouse: Forget the turkey—Emeryville's Townhouse offers scallops or duck for $45 a person, along with selected sides.
Nido's Backyard: 2020 isn't exactly a normal year, so why not think Mexican for Christmas dinner? And margaritas instead of eggnog? Oakland's Nido's Backyard gives you that option with a $120 Caja de Posada that includes tamales or enchiladas, a magnum-sized margarita, cake, and a mezcal tasting flight for two. Or, the $60 holiday family meal with entrées such as carnitas or beef braised in chilies is another way to go.
Millennium Restaurant: Looking for a vegan option? Oakland's Millennium has a variety of meal kits that can be adapted for any size group, plus big batch cocktails.
FOB Kitchen: Filipinos know "kamayan," but for those who don't, Oakland's FOB Kitchen is offering a perfect way to learn. The Filipino feast, served with banana leaves and traditional dishes, comes in a variety of sizes, with prices ranging from $90 to $250.
Cosecha: Make it simple. Pick up some tamales, guava tarts, and cookies from Oakland's Cosecha, and keep the dishwashing to a minimum.
Daughter's Diner: Christmas breakfast is often just as special as Christmas dinner, and Oakland's Daughter's Diner has a $78 feast for two that includes frittata, French toast, sausage, bacon, and hash browns. And there's a kid's version for $16.
Chez Panisse: There are all sorts of options at Chez Panisse, usually set up for four people, as the Berkeley foodie landmark is serving main dishes, sides, and desserts in its seasonal, high-quality style.
Oakland's Tribune Just Won't Give Up
The Oakland Tribune—once a staple of the East Bay newspaper business—is still being published, even though it no longer occupies the Tribune Tower downtown.
And the Tribune Tavern, a restaurant in that building that couldn't survive the pandemic, will soon reappear as Tribune—in the same location sometime this spring. The rebirth is thanks to the same trio of restaurateurs who are also starting up Town Revival a few blocks away.
Iconic Cliff House Shutting Down For Good
One of San Francisco's most gorgeous views—and there are many in the City—is from the Cliff House. The long stretch of Ocean Beach to the left, the rocks and breakers straight ahead, and the simple fascination of the Pacific Ocean combine for something truly special, especially joined with a glass of wine and a good meal.
That's what the Cliff House has offered since 1858, but that long history of scenic vistas and fine food may have ended for good. The National Park Service, which owns the building, may not choose to have restaurants occupy the valuable space, though what else might occupy the spot is unclear.
Regardless, most of us can recall at least one visit to the Cliff House, and there is still hope that future meals, with frolicking seals and crashing surf on the side, will still be possible. If not, the memories will remain, and of course, so will the view.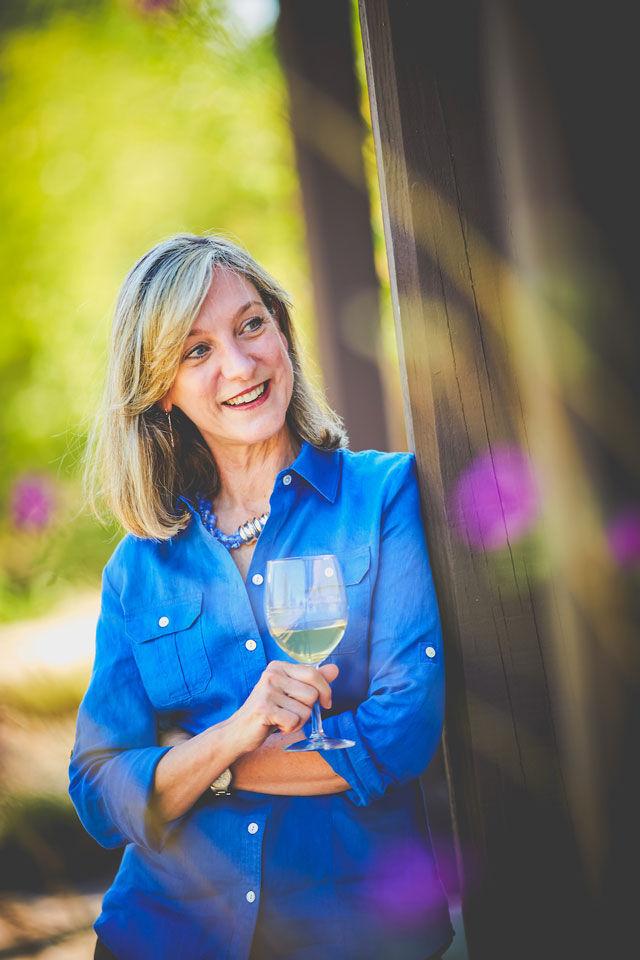 Longtime Director of Livermore Valley Winegrowers Association Departs
Chris Chandler, executive director of the Livermore Valley Winegrowers Association (LVWA), announced she is leaving at the end of the year. Chandler, who Diablo profiled last year as one of Livermore wine country's power players, is the longest serving head of the nonprofit organization representing area wineries, vineyards, and businesses. Chandler is well respected for her steady, focused leadership over the last 13 years, says Darcie Kent, proprietor of Darcie Kent Vineyards.
"We have appreciated Chris' guidance and her capacity through the years to stand with all the wineries, both large and small. Her ability to forge a path through the middle, that benefits everybody, has been tremendous. She leaves behind numerous legacies in the Valley," says Kent.
Long-time LVWA Operations and Membership Director Brandi Addington will oversee the organization with support from the board of directors for the foreseeable future.
Arthur Mac's Gets Behind "All of Us None" Program
Oakland's Arthur Mac's Tap and Snack (close to the MacArthur BART station at 40th and Martin Luther King Jr. Way) will be accepting new, unwrapped toys for Oakland children with incarcerated parents. The donations are part of the "All of Us or None" Community Giveback, and the deadline for drop-offs is Sunday.
Those who donate will receive raffle entries with prizes ranging from hoodies to pizza.