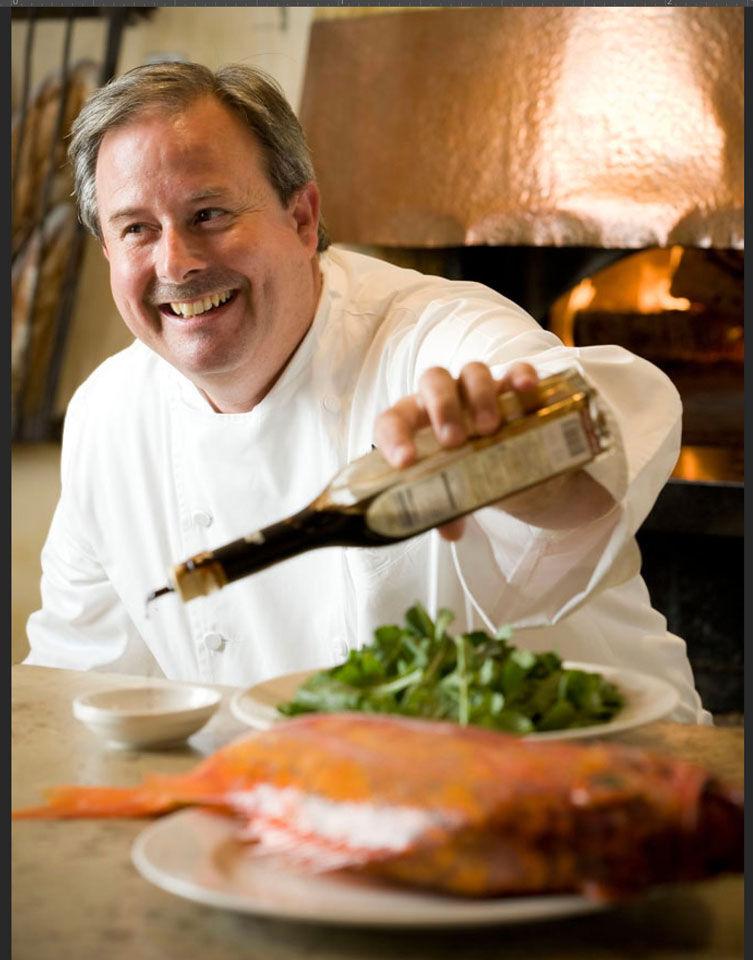 Prima's Peter Chastain to Revitalize Berkeley's Corso
In July, Walnut Creek's Prima closed after 21 years, leaving long-time chef Peter Chastain without a kitchen to work in.
In November, Corso, a north Berkeley staple since 2008, shut its doors for good—or so its devoted clientele was led to believe.
Now, however, Nosh reports that Chastain will take over Corso, and is planning to reopen the restaurant as Via del Corso in June. As the new name suggests, Chastain (a good friend of previous co-owner Wendy Brucker) plans to stick fairly close to Corso's popular Tuscan fare while reserving the right to tweak recipes and add to the menu as he sees fit.
At Prima, and many previous stops, Chastain proved himself a master of Italian cooking. So if all goes well, fans of one of Walnut Creek's premier restaurants, and fans of one of Berkeley's best, will both have reason to celebrate.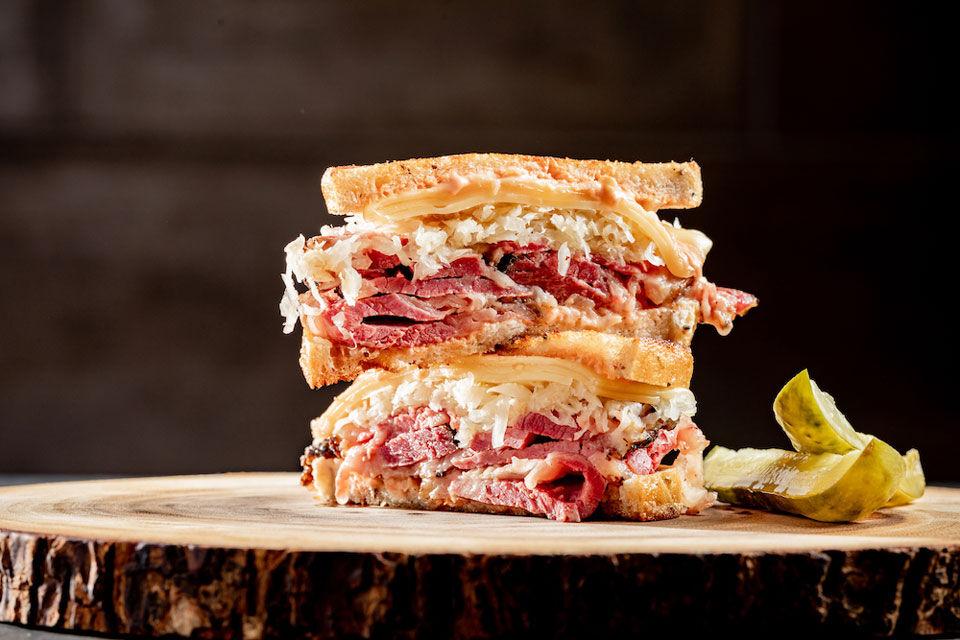 Help Lafayette Schools by Doing Some Deli Dining
Mark 'n Mike's NY Style Deli—an offshoot of San Francisco's upscale One Market Restaurant—will deliver its food to Lafayette on April 15 in a benefit for Lafayette Partners in Education.
Orders for deli classics such as matzoh ball soup, Reuben sandwiches, and latkes must be in by April 14, and pickup will be April 15 in the LPIE office at Golden Gate Way and Second Street. And note that 15 percent of the proceeds will go to help Lafayette schools.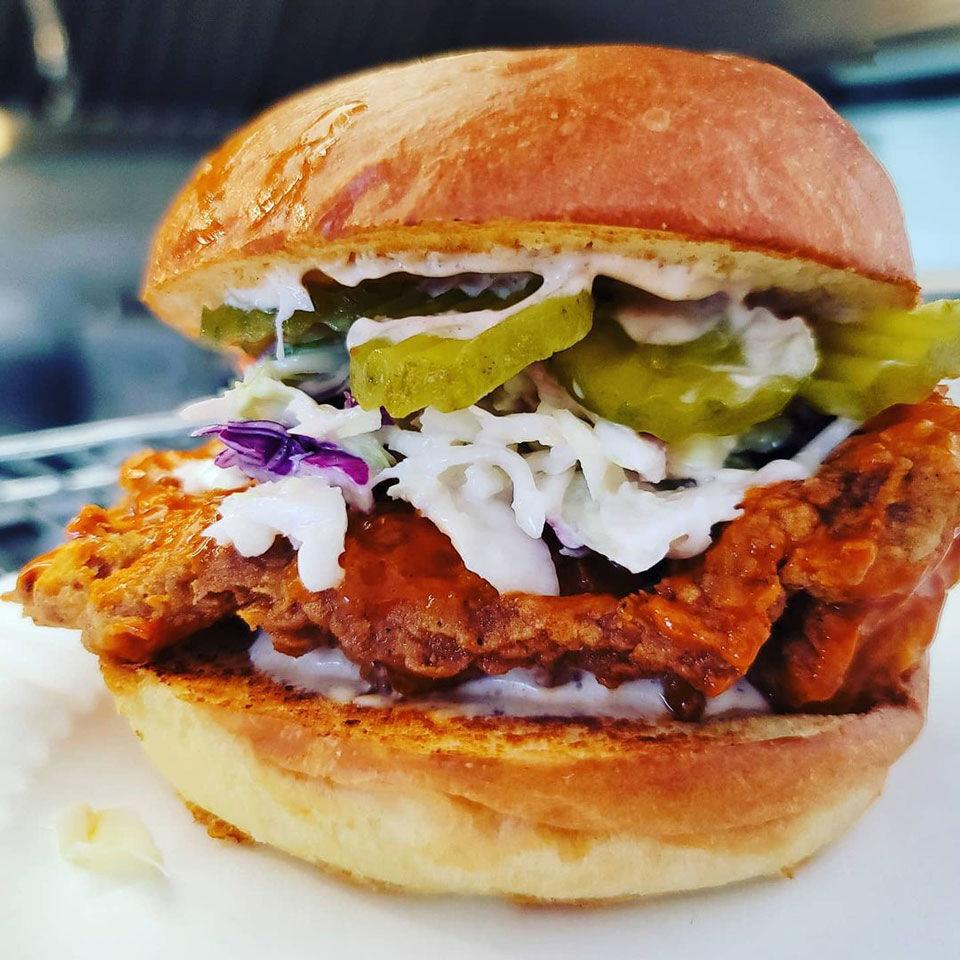 Hen House Finds a Roost in Danville
There's always the latest craze, and right now, it's chicken sandwiches—which means Hen House is in tune with the times.
The newest Danville eatery is near San Ramon Valley High School on Hartz Avenue and, not surprisingly, is heavily focused on chicken. There are sandwiches, wraps, and tenders—plus whole or half rotisserie offerings to go along with salads, shakes, and sodas.
The Veranda Soon to Bring More Sweet Options to Concord
Brentwood dessert lovers already know about Crumbl Cookies, a nationwide chain that always has warm chocolate chip cookies on hand, as well as a rotating menu of classics and specials—but soon Central County residents will have their own Crumbl at The Veranda.
Also on the way to the Veranda is Crepe La Fontaine. Fans of Brioche de Paris in Walnut Creek will find many of their favorites there, as Crepe La Fontaine is from the same ownership group.
Roasted and Raw Cooks Up a New Home Near Jack London Square
As proof that vegetarian momentum continues to build, Roasted and Raw—and its plant-based menu—has moved from a tiny fast-casual space in Jack London Square to permanent digs just a few blocks away (on 2nd Street).
The restaurant is open from 9 a.m. to 10 p.m. Thursday through Saturday, serving breakfast, lunch, and dinner.
Mimi's is Making the Move to Dublin
After five years of online effort, Mimi's Chocolates will soon offer its line of chocolate and caramel confections to in-person shoppers. Look for a wide variety of serious sweets on Dublin Boulevard, possibly sometime this spring.
Pizza Proliferates, Even in a Pandemic

Add Berkeley to the list of Pizza Guys locations, as Nosh reports the Sacramento-based chain has added a site at University Avenue.
That brings the count of Pizza Guys to more than 70, and we won't even pretend to guess how many different places you can get pizza in the East Bay.
Pho Benny Will Replace Bistro Burger in Lafayette
Peruvian? Check. Mediterranean? Check. French? Check. Indian? Check.
And the list could go on, as Lafayette has always had plenty of variety, but one missing link in the chain has been Vietnamese food—a lack that will be erased once Pho Benny opens up across from Trader Joe's where Bistro Burger and Grill used to be.
Details are scarce but adding another Asian option can't happen too soon.