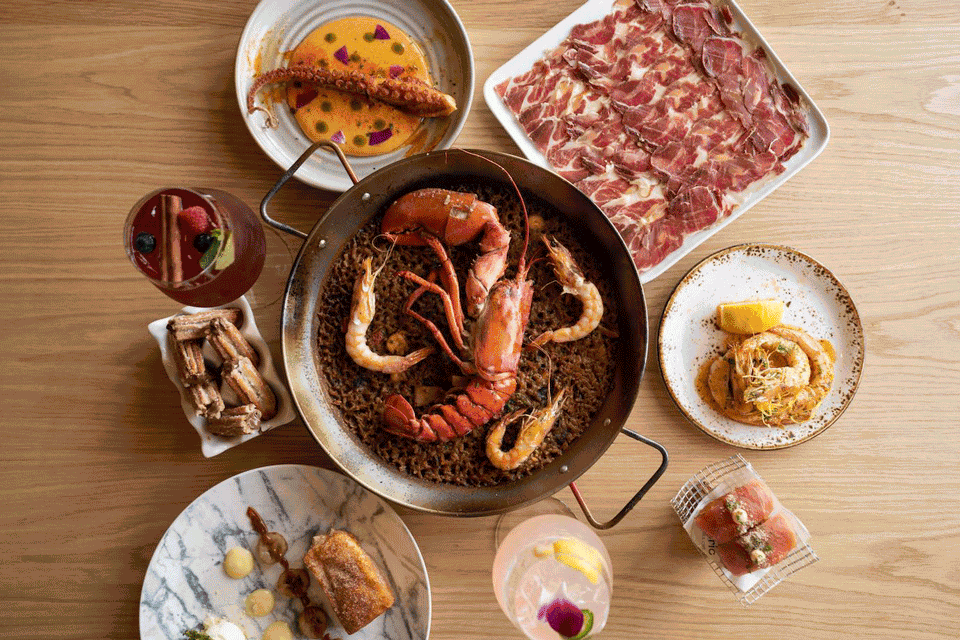 There Are Plenty of Options for Father's Day
Sure, the grill's right there in the backyard, but maybe Dad would rather not sweat over the coals and worry about whether the burgers will fall apart at first bite. Here are some less stressful choices …
Alley and Vine: Alameda's Alley and Vine (just off Park Street) starts the day off with a prix fixe brunch (with a shellfish bisque, a brand-new burger, and other favorites) for $55. During the dinner service, look for the prime rib special.
LB Steak: The regular menu is available at San Ramon's City Center Bishop Ranch, but in addition, the 48-ounce tomahawk steak is a Father's Day special.
Study Hall Rooftop Lounge: School's out, but Study Hall Rooftop Lounge at Residence Inn Berkeley (on Center Street between Shattuck Avenue and Oxford Street) is still an option. This weekend, starting Friday, Study Hall will offer two house-made BBQ brisket sandwiches with a beer or whiskey pairing.
Telefèric Barcelona: Dad can still stay at home, but a three-course meal pack (go for the gazpacho) is available for $89 that will feed the family with limited hassle. Pickup at Mt. Diablo Boulevard and North Main Street in Walnut Creek is available through Sunday.
Zino: The restaurant in Berkeley's Hotel Shattuck Plaza (Shattuck and Allston Way) has a 12-ounce, dry-aged ribeye steak on offer Sunday. The cost is $45 for the three-course meal, and a $20 whiskey flight is optional.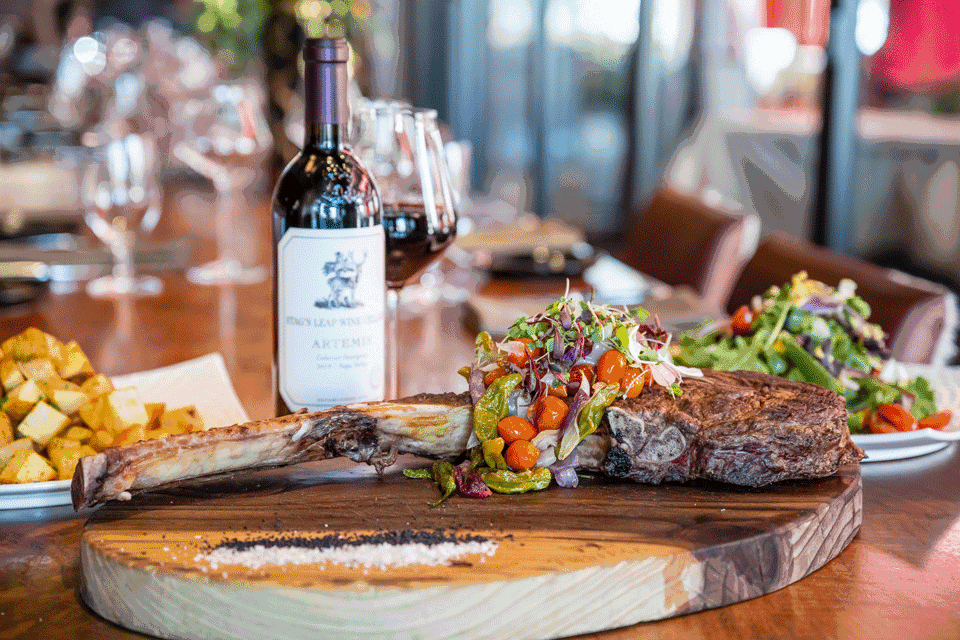 Montesacro's Arrival Delayed by Permitting Complications
Unexpected issues with sewer lines and parklet dimensions have pushed back the opening of Walnut Creek's Montesacro until later this year. The problems cropped up during the remodeling of 54 Mint Forno on Locust Street (at Giammona Drive near Skipolini's Pizza) and will take time and money to solve.
Eventually, though, the third Montesacro—the first two are in San Francisco and Brooklyn—will feature pinsa, a flatbread made from soy, rice, and wheat, among other Roman specialties, along with a full bar and other Italian favorites.
East Brother Beer Co. Lifts Lagers for Rosie the Riveter on Saturday
Despite its ubiquity, lager was a latecomer to the beer scene, as it was discovered by accident in the 1500s—several thousand years after beer first made its appearance. And like most younger brothers, lager doesn't get a lot of respect, especially since the corporate mainstream favorites (Budweiser, Coors Light, etc.) are lagers and thus are looked down on by serious beer aficionados.
But Richmond's East Brother Beer Co. wants to shift the narrative, and part of that plan will be to feature lagers at the Pride and Purpose Beer Festival this Saturday. More than 25 breweries will join in the 12 to 6 p.m. celebration on Canal Boulevard (just head west off Interstate 580) and more than half of the offerings will be lagers.
The day will also celebrate Richmond icon Rosie the Riveter, who is honored in a national park just across the Richmond Harbor Channel from East Brother Beer. Along with the beer, food, and fun, there will be a Beer Behind the Scenes panel discussion at 12:15 featuring many top brewers and beer writers. Ticket prices, with unlimited beer tastings, start at $60.
Cafe Ohlone Opening Postponed Until August
There were hopes that the highly anticipated Cafe Ohlone and its indigenous California recipes would be up and running by now, but things didn't quite go as planned.
But the courtyard of UC Berkeley's Phoebe A. Hearst Museum of Anthropology should be Cafe Ohlone's home by August, with meals made from traditional Native American ingredients.