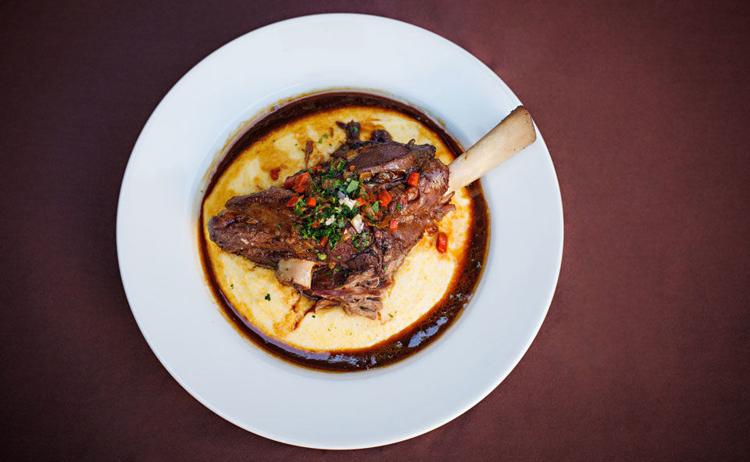 A Father's Day Like No Other—But We Can Still Feast
Sure, you can stick dad out by the grill most of the day, nursing the coals (or burning the propane, as the case may be), or you can make life even easier all around by taking advantage of some special Father's Day takeout. (We don't know if it's a coincidence or not, but there's an unusual emphasis on whiskey this year—maybe as an antidote to too much togetherness?)
Range Life: Will over two pounds of dry-aged steak make the family happy? Of course, someone will have to grill it (pickup is Saturday at the Livermore restaurant), but still, there's also a big wedge salad, twice-baked potatoes, and garlic-marinated broccoli for $220. And if you want dad to stay mellow, an Old Fashioned kit is available for $25 more.
The Peasant and The Pear: Danville's the Peasant and the Pear has a $90 family meal, with a choice among three meats plus bourbon baked beans and potato salad. Oh, and if the bourbon baked beans weren't enough, there's a special $50 gift package featuring Angel's Envy—and if you've never sampled Angel's Envy, do so as soon as possible. Trust us on this one …

Sabio on Main: The brunch—duck confit with a Belgian waffle ($25 a person)—isn't exactly traditional, but the barbeque pack that serves four ($120) is right in the mainstream: Tri-tip, burnt ends, smoked chicken, baked beans, and mac n cheese.
Eureka!: Eureka! is debuting a monthly Whiskey Club on Father's Day. For $75, members will get a shipment of prized small-batch whiskeys, beginning with W.L. Weller Antique 107. Also note that 100 percent of the proceeds from the launch of the Whiskey Club will benefit the Conscious Kid, a nonprofit organization providing research and resources on parenting and education.
Alameda County Restaurants Join the Outdoor Fun
The last Bay Area patio-dining holdout will allow restaurants from Livermore to Albany to open up for outdoor meals this Friday, June 19. Well, almost all of Alameda County—it will probably come as no surprise that Berkeley marches to the beat of its own drum and has yet to set a date for patio dining.
This is great news for restaurateurs, who can begin generating more income after three months of takeout only, but prospective diners should definitely plan ahead by making reservations and being prepared to follow health guidelines.
Livermore's Pura Vida Pivots to Tequila—And a New Name
After Juan Moreno took over the First Street and South Livermore sangria and tapas bar last November, it wasn't long before the chance to establish the new direction was erased by COVID-19. But during the enforced down time, Moreno has decided to change the name and focus—so Pura Vida is now Miel de Agave Azul (or "Azul" for short), and the emphasis will be on tequila.
Obviously, there will be many varieties of tequila to drink, but also the menu will be dotted with tequila-infused or –inspired dishes—though some of the favorites off the Pura Vida menu will still be available.
Despite Earlier Reports, The Lede Has Not Been Buried
Though The Lede, a brick-and-mortar in downtown Oakland, has closed, its takeout meals will benefit communities in need through a free meal program. The Lede's pop-up location is in Cafe Encina at 41st and Broadway.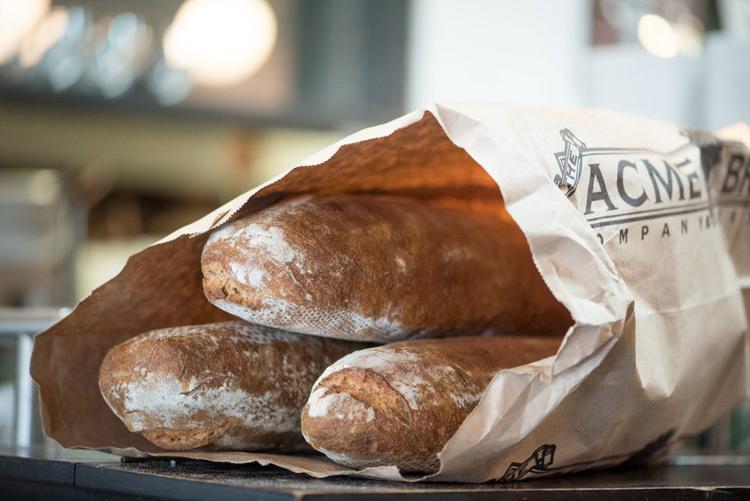 Berkeley Landmark Saul's to Reemerge Redecorated
There was talk in the spring that perhaps Saul's Restaurant and Delicatessen (on Shattuck near Vine) would be sold. But instead, owners Peter Levitt and Karen Adelman have decided to renovate the space with new floors, new deli cases, and a sliding takeout window. Look for an opening in July if all goes well.