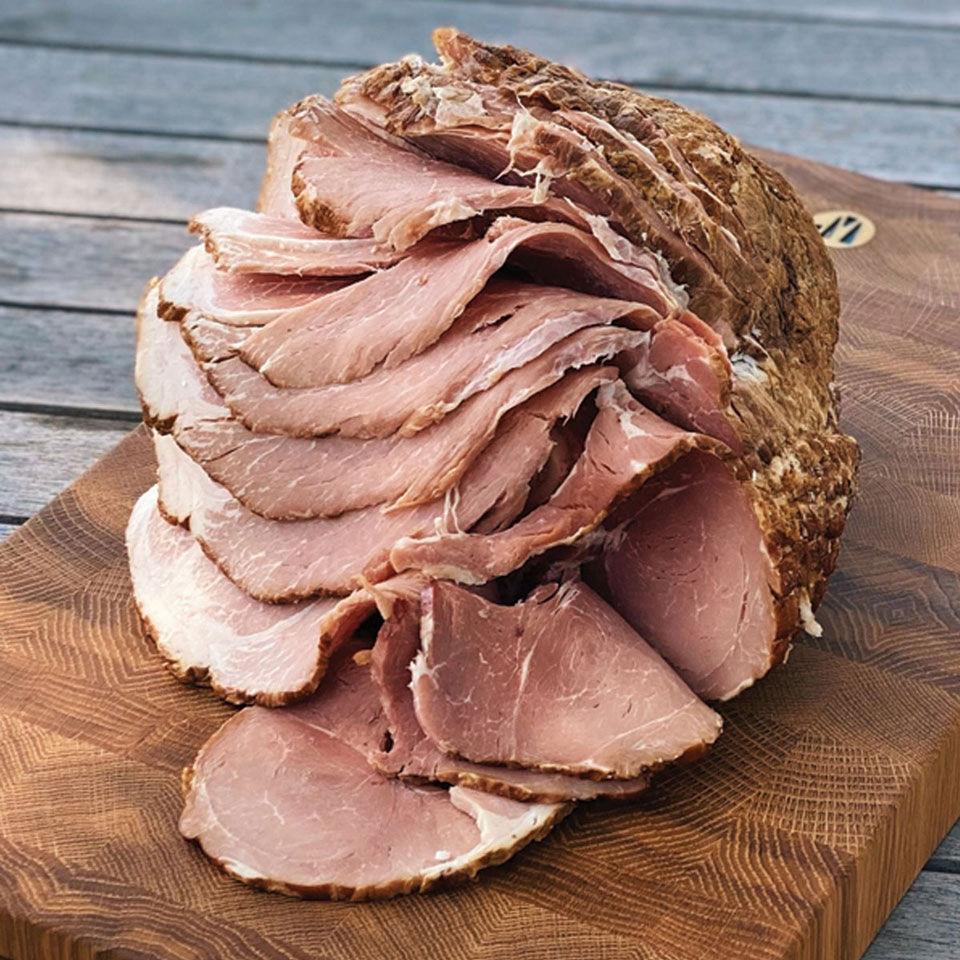 Easter Options Abound As Restaurants Start to Rebound
We're not quite there yet, COVID-wise, but we're getting closer. So a host of East Bay restaurants are ready, willing, and able to serve Easter feasts. And of course, pick-up options are available as well.
Albatross: Danville's Albatross has a full menu, plus some specials, for Easter brunch and dinner.
Creekwood Restaurant: This Berkeley spot will offer its usual menu plus some Easter specials, including lamb and berry tarts.
Daughter's Diner: The upscale Oakland diner has a brunch feast for two ($100) with French toast, goat cheese frittata, and other goodies, as well as less expensive a la carte options.
Fraiche Catering: The Danville-based catering company has a brunch and two dinners available for delivery. The brunch ($120 for two) includes croissants, pancakes, and frittata while the lamb dinner is for two ($180) and the ham version is for four ($200).
Mägo: The Piedmont Avenue restaurant has a four-course take-home package for $55 a person, with pickup on Friday.
Postino: Not only will the dining room be open from 4 p.m. to 8 p.m. (reservations required), Postino is offering a take-home Easter Box for three to four people that includes scones, cocktail sauce, pasta, two salads, and a couple Easter eggs. For carrot cake, add $50 to the $125 price.
Sabio on Main: Pleasanton's Sabio on Main will offer a $48 prix fixe Easter brunch (with wine pairings and oysters as add-ons) from 10 a.m. to 3 p.m., plus a take-home meal for four with ham, babka, and deviled eggs (no reheating required) for $120.
Smitten Ice Cream: If you feel dessert should be the main course, Smitten is offering three pints of ice cream with a special topping for $30 (pickup or delivery).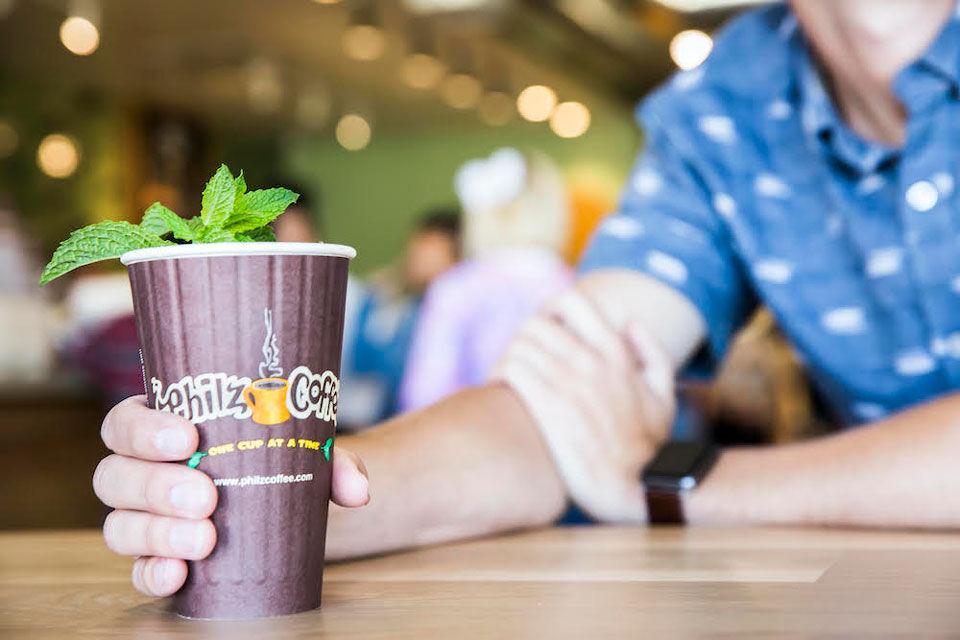 Philz Coffee Has Found its Way to San Ramon
Lattes? Not happening. Big urns and quick fills? Nope. Cappuccinos? Somewhere else, maybe.
Philz Coffee has made its name—and fueled its steady expansion—with slow pours, specialized blends, and single-cup orders, and San Ramon's City Center Bishop Ranch is the newest outpost. If you were wondering, this is the sixth Philz in the East Bay, joining outlets in Berkeley, Fremont, Oakland, Lafayette, and Walnut Creek.
Curry Up Now Cooks for Educators on Teacher Tuesdays
Every Tuesday, teachers can head to Curry Up Now and pick up a free bowl or burrito by merely showing an ID that proves they're teachers. Why? Because, as Nosh reports, Curry Up founder and CEO Akash Kapoor believes teachers deserve to be rewarded for the vital work they do.
Curry Up Now has East Bay locations in Lafayette and Oakland, as well as a food truck in San Ramon.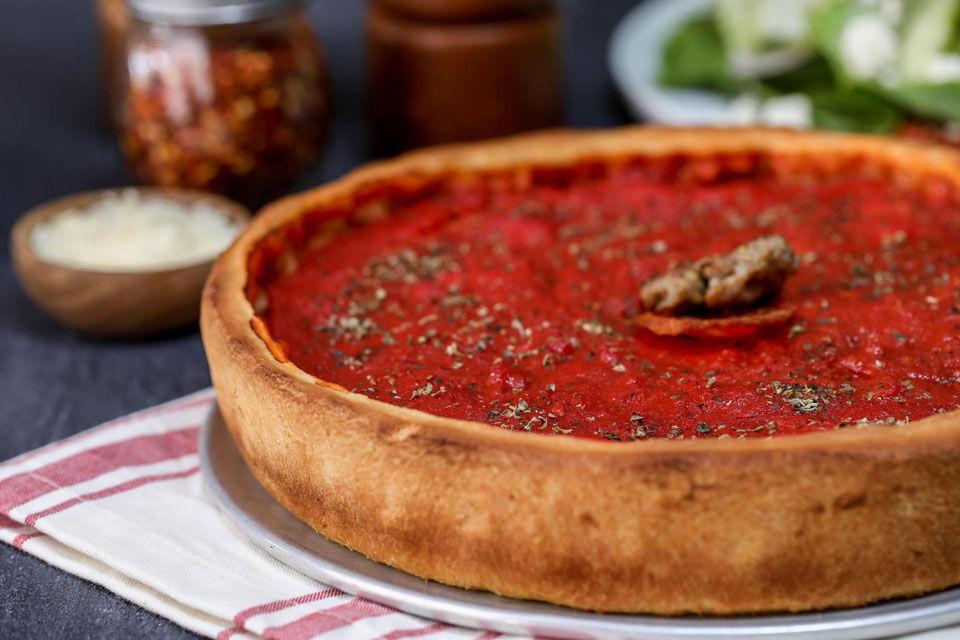 Patxi's Celebrates Pizza Day With Deals
Monday is National Deep Dish Pizza Day, so all who dine in at Patxi's Pizza in Lafayette, Livermore, and Dublin will get 25 percent off on all deep-dish pizzas. For those looking for takeout, the deal is different: Get a starter or appetizer, and then the price of a 14-inch pizza is reduced to the price of a 10-inch pie (the promo code is HB50).
Scott's Seafood Open in Oakland But Closed Forever in Walnut Creek
Scott's Seafood shut down both its Jack London Square and Walnut Creek locations during the pandemic, but is back in business in Oakland—its 37th year by the water.
Unfortunately, the California Boulevard location will not reopen, marking the end of a 32-year run in Walnut Creek.