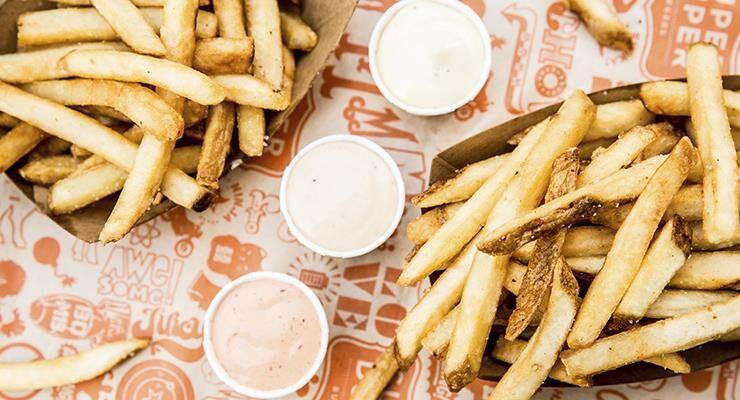 You Want Fries With That Ballot? Head to Super Duper Burgers
Along with a sigh of relief, you can mark the end of what seems like an endless election campaign by bringing your "I Voted" sticker or ballot stub to the Super Duper Burgers locations in Emeryville, Berkeley, and Concord and get a free order of fries.
The offer is good only on Election Day, and it's only for walk-in and drive-through orders, but still … after filling up our recycling bins with candidate mail and filling up our ears with candidate promises, the least we can do for ourselves is have a bag of fries. (The most we can do involves expensive whiskey, but that's a different item.)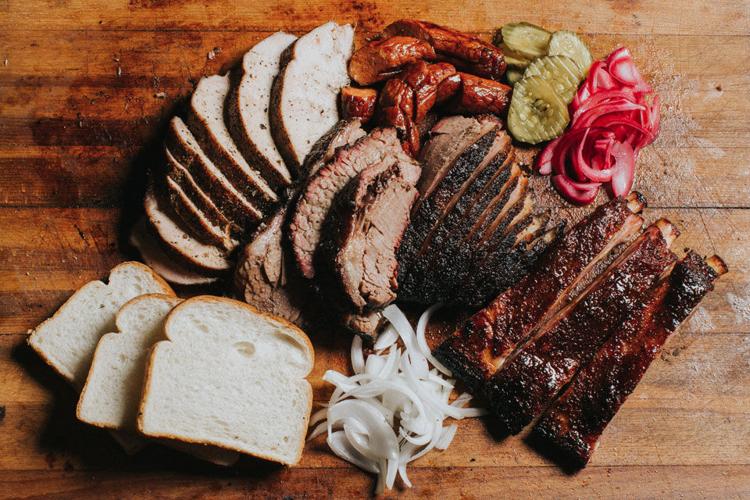 Horn Barbecue Is Open—Yes, Really
We mean it this time. Matt Horn's brick-and-mortar restaurant opening had become the Holy Grail of barbecue connoisseurs around the country—in sight, but never grasped—until this past week.
Finally, after numerous hassles with Alameda County, the legendary barbecue chef is serving his brisket, ribs, and other scrumptious slow-cooked meals on Mandela Parkway. Note, however, that Horn Barbecue is only open Fridays, Saturdays, and Sundays from 11 a.m. to 5 p.m., so expect the lines to start early and last all day. But the wait will be worth it …
Hawaiian Sweets Are Coming to Berkeley
If anyone can turn Spam into a delicious dessert, it would be a high-end chef from Hawaii, and sometime in November, you'll be able to taste it for yourself at Ono Bakehouse. Yes, Spam musubi will be on the menu at the new bakery, along with butter mochi and haupia pie prepared by Desiree Valencia.
The exact opening date has yet to be set, but once it is, a trip to Martin Luther King Way will give you a chance to see just how versatile Spam can be—or not be.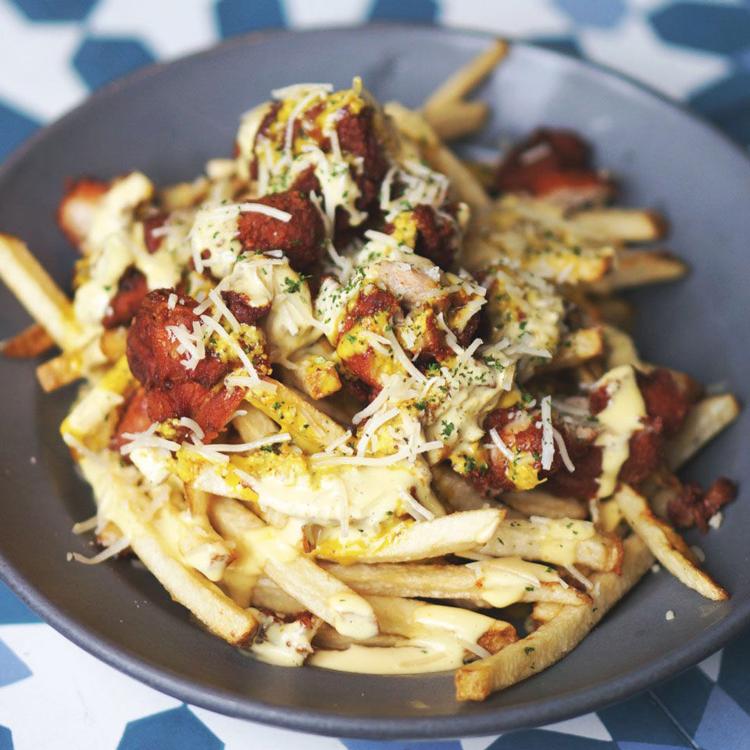 Limon Rotisserie to Add an Oakland Outlet
With locations in Walnut Creek, Burlingame, and San Francisco, Limon Rotisserie is bucking the trend and expanding in the face of the pandemic with a new spot set to open soon at the base of the Hanover Northgate apartments.
The uptown Oakland location—one block off Broadway on 27th Street—will feature the same Peruvian fusion food that has fueled the previous expansions.
Berkeley's Au Coquelet Says Adieu After 44 Years
A late-night go-to for coffee and snacks since 1976, Au Coquelet Cafe and Restaurant called it quits recently, as yet another community standby couldn't survive the coronavirus.
The institution attracted students and local residents in a rare common ground for town and gown, but sadly, its race has been run.
Starbird Chicken to Roost in Walnut Creek's Encina Grande
Another restaurant that has found a way not only survive but thrive during the pandemic is Starbird Chicken and its menu of chicken tenders, wings, sandwiches, and salads.
Come the first of the year, look for a Starbird Chicken at Ygnacio Valley and Oak Grove roads (in the Whole Foods shopping center), which will be the eighth outlet in the Bay Area.
La Cocina's "Voices From the Kitchen" Goes Online
La Cocina, the justly famed nonprofit kitchen incubator that focuses on female and minority chefs, has always raised money with a twice-yearly stage show that features storytellers, writers, and activists discussing how food and the choices we make interact.
This year, of course, a live event is out of the question, so for the first time, "Voices From the Kitchen" will be online at 5:30 p.m. Thursday, October 29 on La Cocina's YouTube channel. Though access will be free, pre-registration is required, and $10 donations are encouraged.
Along with personal narratives from eight storytellers, this iteration of "Voices From the Kitchen" will also include two film shorts.