Let the Good Times Roll on Fat Tuesday
February 25 marks Fat Tuesday, an opportunity to bulk up before the privation of Lent begins. And for foodies, the day is perhaps better known as Mardi Gras, an excuse to indulge in decadent Creole- and Cajun-style fare.
The three-course $35 prix fixe at the Walnut Creek Yacht Club will be offered all day and includes a French iceberg salad with blackened bourbon bacon, Gumbo Ya-Ya with Cajun spices, and Banana Foster's bread pudding with praline sauce. There will also be a couple of drink specials.
Here are a few other specialists in the East Bay to get your Fat Tuesday New Orleans fix:
Angeline's Louisiana Kitchen, Berkeley 
Brenda's, Oakland (closed on Tuesdays, but catering is open) 
Clementine's, San Ramon 
Easy Creole, Berkeley 
Rockin' Crawfish, Concord, Oakland, and San Pablo 
The Workshop, Benicia
Fat Maddie's Grille Gives Up the Goat in Pleasant Hill
Fat Maddie's Grille, named for a goat on the family farm, has shut down its Pleasant Hill outlet. The San Ramon and Blackhawk locations are still open, but the one across the street from Sweet Tomatoes has been put out to pasture.
Devil and Angel Next Up at Concord's Veranda
We're not sure where the "devil" part comes in, as soft serve ice cream and handcrafted boba teas sound pretty angelic to us. But you can determine the theological aspects for yourself when the store opens (next to Barnes and Noble) at the end of the month.
Emeryville Arizmendi Bakery Returns
Arizmendi Bakery, the well-loved East Bay worker-owned cooperative, reopened its bakery and pizzeria on San Pablo Avenue in Emeryville after shuttering for more than a year because of a fire that was caused by a car that crashed into the building. The operation should be up and running with a full menu and full hours.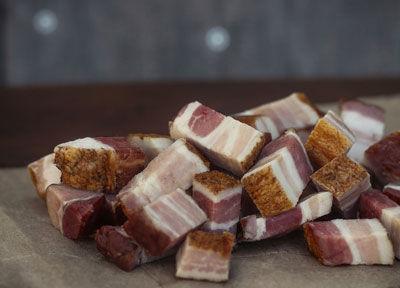 The Guiltiest of Guilty Pleasures Takes Center Stage
The Baconer (which not surprisingly specializes in high-end, locally sourced bacon) and La Marcha Tapas Bar will celebrate all things bacon during a special dinner Thursday, February 27, at Berkeley's La Marcha. A five-course, $45 prix fixe menu will feature everything from bacon aioli to candied bacon. Aside from a few hardened arteries, what could possibly be wrong with five courses of bacon-flavored food?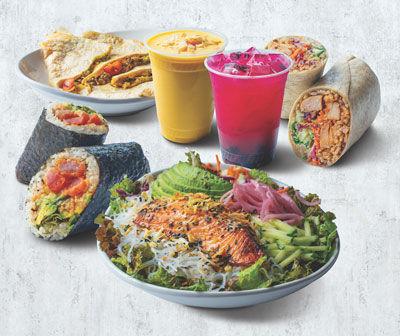 City Center Bishop Ranch to Add Two More Food Options
Well, actually there will be more than two when you consider all the choices available at World Wrapps and Sprinkles Cupcakes, but basically, there's now one more way to have a meal and a dessert at the constantly evolving City Center.
The San Ramon location will be the third for World Wrapps, which lives up to its name with an eclectic mix of wraps and fillings, while Sprinkles Cupcakes has 21 cupcakes and five kinds of cookies and brownies to go along with ice cream and cakes.
Alborz is Back in Berkeley
The Walnut Creek Alborz opened in 2009, and shortly thereafter the Alborz on Center Street in Berkeley closed—but now the Persian restaurant is back in business. The new spot is just a block away from the old one, at Allston Way and Oxford Street, where the vegetarian Saturn Cafe once was located.
And just to make it clear: There are no plans to close the Alborz in Walnut Creek just because one opened in Berkeley.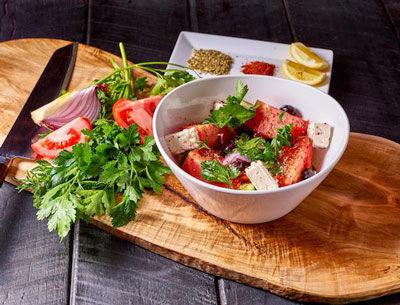 Public Market Emeryville May Expansion
There's no better place to take a group for a quick lunch than the Public Market Emeryville, because with 17 quick-and-easy eateries to choose from, everyone can find a way to be happy. And this spring, there will be 18, as Jayna Gyro will bring another Mediterranean option to the table (Mama Lamees is already in place).
Not surprisingly, Jayna Gyro will offer gyros, but also look for staples of Mediterranean cuisine such as Greek salads, spanakopita, and hummus.
Khana Peena Returns to Solano Avenue
First, to clear up any confusion: The Khana Peena in Oakland's Rockridge, and the Khana Peena that is returning to the North Berkeley end of Solano Avenue are two different beasts—though both serve Indian food. The one we're talking about is taking over the space occupied by breakfast spot Venus during the day, and it's a revival of the Khana Peena that closed three years ago.
Got that? There might be a quiz later—in the meantime, though, doesn't a nice order of samosas sounds good?
---
Got Dish? Send an email to dish@maildiablo.com. Or follow me on Twitter @DiabloDish.