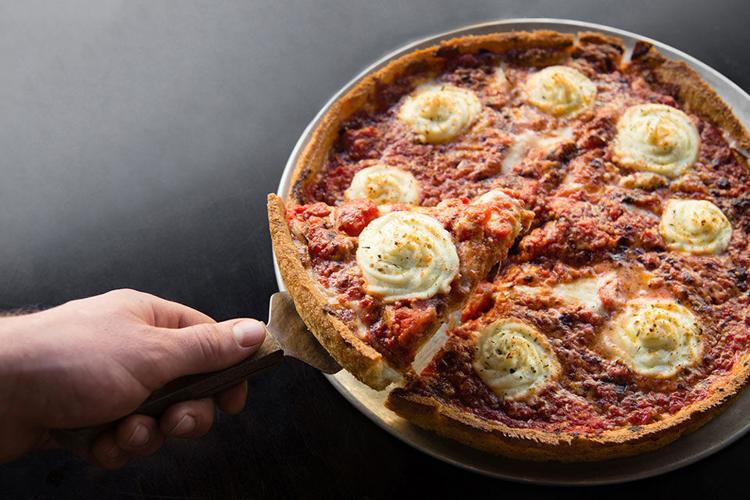 Who wants to reflect on 2020? That miserable year is about to pass into the rearview mirror, and so we asked our Diablo staff to look ahead to the restaurants they plan to visit as soon as we're allowed back inside.
The list that follows covers everything from bakeries to fine dining, and in honor of a topsy-turvy year, it's in reverse alphabetical order. And as we always mention, make sure to order takeout (and leave a nice tip) from your personal favorites so that they'll be there when life returns to semi-normal once again.
WiseGirl Ristorante Italiano and Cocktails (Pleasant Hill): Megan Tuttle loves the "food, drinks, and energy"— not to mention the live music.
Walnut Creek Yacht Club: To go along with the great food and great drinks, Barney Fonzi adds a "great vibe" to a winning equation.
The Star on Grand (Oakland and Alameda): Eileen Cunningham loves the take-out pizza from both the Alameda and Oakland locations, but she "can't wait to sit down in the restaurant and enjoy one of their deep-dish pizzas hot out of the oven with a cold beer and their antipasti chopped salad." Now that she mentions it, neither can we …
Telefèric Barcelona (Walnut Creek): Definitely a taste of the Catalan life, so it's no surprise Barbara Banis says it "makes me want to go to Spain."
Sunflower Garden (Martinez): Emily Lawson can't wait to get back to one of the many hidden gems in Martinez.
Saint Anna Cafe Shop (Oakland): Don't want to get on airplane? Victoria Lau's "go-to for Hong Kong-style cafes" can save you the trip.
Shake Shack (Oakland): The newest dining spot on the list, but Rachel Orvino is already delighted that the New York-based burger chain finally has an East Bay location.
Ristorante Amoroma (Moraga): Diners may not consider Moraga a destination, but Ana Magana says Ristorante Amoroma is worth the trip.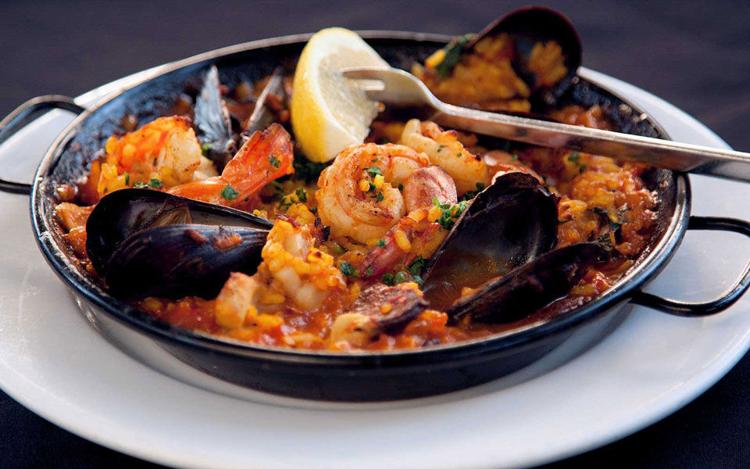 Revel Kitchen and Bar (Danville): Kristen Foster is far from alone in looking forward to a return to Revel.
Piatti (Danville): Piatti definitely does pasta, but on top of that, Kristen Foster loves "the great atmosphere."
One House Bakery (Benicia): A classic bakery makes the trip across the bridge well worthwhile, says Dennis Cook.
Oliveto (Oakland): Deborah Kirk loves this fine-dining favorite with "delicious pizza, friendly atmosphere, and a great location in the heart of Rockridge."
Montecatini Ristorante (Walnut Creek): Barbara Banis says Montecatini "makes me feel like I'm in Italy," and she's not alone. The long-running Walnut Creek stalwart is a lot of people's favorite.
Massés Sports Bar and Grill (Walnut Creek): Shannon Nelson "can't wait to cheer for my favorite team" at the classic sports bar—and the margaritas and nachos only add to the fun.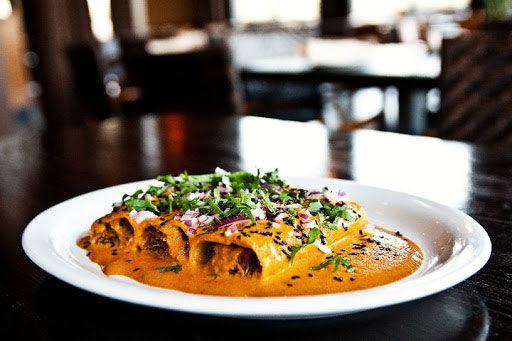 Maria Maria (Walnut Creek): Gabby Vanacore is ready to order "chips with the homemade green salsa, a margarita, and the 'Super Natural' burrito with chicken"—and you have to admit it sounds pretty good.
La Finestra Ristorante (Moraga): A long-time Lafayette favorite before a fire forced the move to Moraga, Ana Magana loves the food in the new location just as much.
Jack's Urban Eats (Walnut Creek): Brendan Casey doesn't care about the glitz; he just likes the quality food at reasonable prices.
I Love Teriyaki and Sushi (Concord): You can spend more, but Nicholas Rubalcaba says, "I've never had sushi as good."
Gum Kuo Restaurant (Oakland): Are you ready to "dunk a Chinese donut into a bowl of piping hot pork liver porridge"? Victoria Lau can't wait.
Esin Restaurant and Bar (Danville): Another Danville entry, Melinda Solomon calls Esin "an impeccable dining experience."
Epidemic Ales (Concord): Despite the all-too-appropriate name, Roxanne Pasibe is eager to experience Epidemic again.
Bull Valley Roadhouse (Port Costa): Peter Crooks says, "Dining there is like stepping into a time machine and traveling back to the late-1800s to eat family-style dinners and Sunday brunch." We're happy to go along for the ride.
El Charro Mexican Dining Is Closing
Alas, it wouldn't be 2020 without some sad restaurant news. Longtime community staple El Charro Mexican Dining announced it would be closing permanently as of this Friday, January 1 after 70-plus years in Lafayette. It will remain open for takeout through tomorrow (Thursday) so grab your favorites to-go while you still can. Below is a note from the owners: 
"Thank you to everyone for your support and encouragement not only in this past difficult year but for all of the years we have been blessed to share together. It's been a pleasure to be a part of the memories you have made with your friends and family, which will always remain with us all, indefinitely."