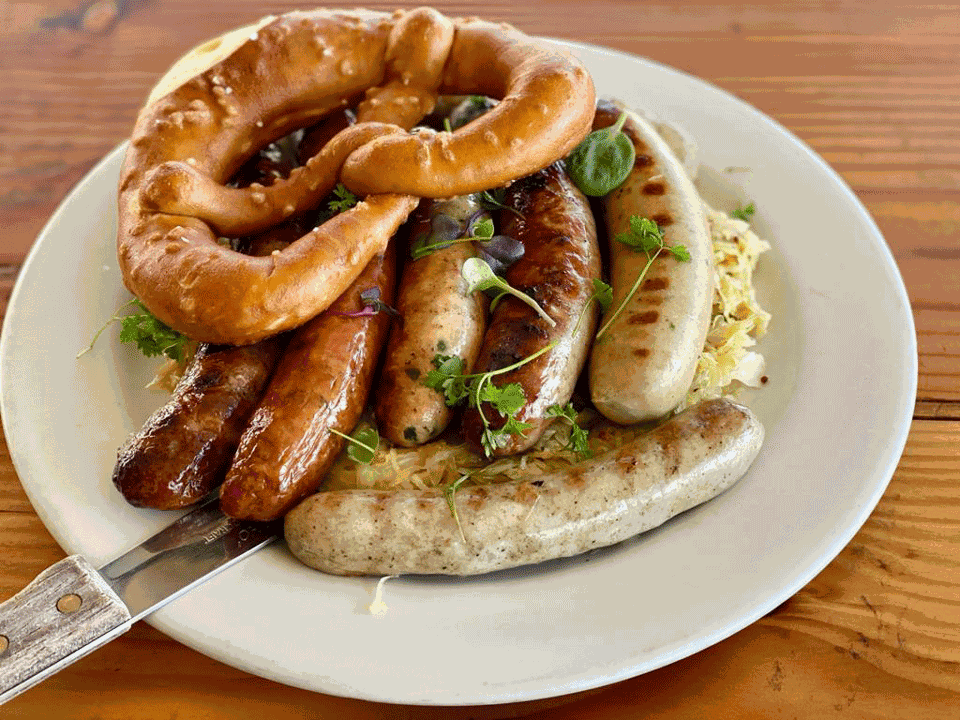 Most of the time, it makes sense to follow the buzz. Those hyped restaurants that get headlines and social media mention almost always come through with quality meals and deliver a fun evening out.
Visit Rêve, and you feel like you're in France. Stop by Sabio on Main, and you know you're choosing from a high-end menu. At Range Life, the seasonal dishes are hard to beat.
But what about that little spot around the corner? What about that taqueria with the quesabirria that can't be beat? There are hidden gems everywhere, and so we're starting the new year with some places the Diablo staff keep going back to, even if they don't get the buzz that hums around Boichik Bagels, say, or Lita.
So add these to your list of restaurants to try in 2023, even if none of your foodie friends will recognize the names.
Brotzeit Lokal: Editorial director Deborah Kirk's gem is definitely somewhat hidden, as it's on the Oakland Estuary south of Jack London Square. To get to this lively German beer garden, you have to get off Interstate 880 and then backtrack along Embarcadero to find homemade sausages, Bavarian pretzels, and of course, plenty of excellent beers.
Chavez Supermarket: Wait, what? Yes, managing editor Emilie White singled out a taqueria inside a Hayward supermarket as her hard-to-find fave. The taqueria not only has the usual burritos and tacos, but also offers breakfast and dinner plates. White also offered up Zachary's Chicago Pizza in Pleasanton and the Walnut Creek Gott's as great places to gather with friends.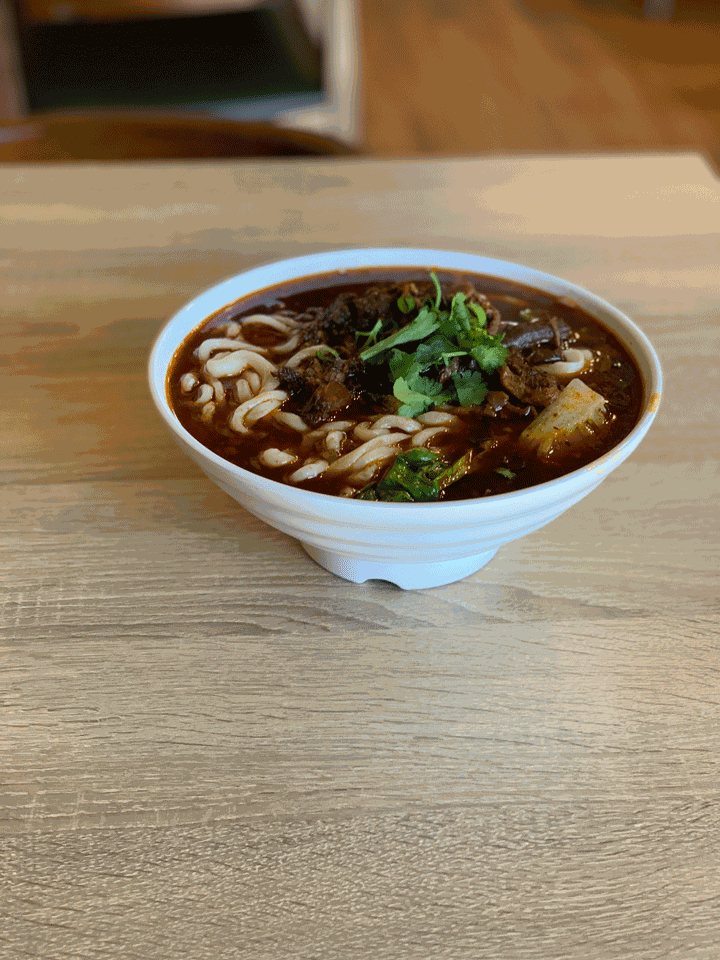 CA Noodle: We'll let food editor Ethan Fletcher describe this Pleasanton spot: "Tucked between gas stations, car washes, and fast food drive-throughs in a shopping center off Stanley Boulevard in Pleasanton, CA Noodle doesn't exactly invite discovery. But this little gem is absolutely worth seeking out. The bright, tidy interior invites indoor dining, while the nourishing and deeply flavorful soups, highlighted by perfectly chewy hand-stretched noodles, make an ideal take-out option for cool winter months. Featuring generous cuts of marbled beef and bok choy immersed in an incredibly rich meaty broth, the Chinese braised beef noodle soup is a must-order. More complicated but just as delicious, the sour spicy pork noodles provide a sensory delight that deftly balances savory, sweet, sour, and spice."
Ristorante Amoroma and La Finestra: Staffer Ana Magana couldn't resist picking two Moraga spots, and since Moraga itself is a bit of a hidden gem, we went with the double dip. Both of these long-running Italian spots deliver plates of pasta, Caesar salads, and hearty wines in locations with traditional comfort-food vibes.
Akira Bistro and Sushi Bar: Melinda Solomon isn't the only one to rave about Danville's Akira Bistro, but it's not in the middle of the Hartz Avenue restaurant row, or in Danville Livery, so it can be overlooked. Note that there's more than sushi on the menu, and Melinda helpfully points out that Akira has happy hour options as well. 
Restaurante El Salvador: Emily Lawson loves this Concord spot and its delicious pupusas and Central American flavors—but you have to go through a parking lot off of Todos Santos Plaza to find it.
The Great Wall Restaurant: With the rain coming down and the wind blowing, my choice for the perfect stay-warm meal is the wor wonton soup at Lafayette's Great Wall, which has been a favorite of mine for more years than I care to recall. Add some hot spicy eggplant, and Maggi and I are in comfort-food heaven. And don't be shy: Get a bigger order of the wor wonton soup than you think can eat—and by meal's end, you'll find that generous serving bowl is almost empty. You do have to know where you're going, though, as the Great Wall is a block off Mt. Diablo Boulevard on Golden Gate Way near the Lafayette Library.