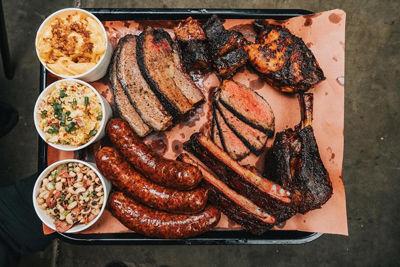 Horn Barbecue to Open Where Brown Sugar Kitchen Made a Mark
The immensely popular and nationwide Horn Barbecue pop-up will have a permanent home soon—and if location is really that important, the omens are very good.
Matt Horn, whose slow-cooked barbecue has a following so devoted that people will fly across the country for it, will take over Tanya Holland's original Brown Sugar Kitchen spot on Mandela Parkway in Oakland. Holland parlayed that restaurant into national acclaim and a brand new site.
The new Horn Barbecue should open before the end of the year, and if the past is any indicator, expect lines out the door as soon as it opens its doors. 
Fall into Livermore Wine Country
This is the 38th year of the Harvest Wine Celebration, and 30 Livermore-area wineries will be part of the noon to 5 p.m. event on Sunday, September 1.
Expect specials and discounts, reserve tastings, live music, vendors, and food offerings—and note that there are plenty of transportation options to make the day as safe as possible.
Pleasanton's Rising Loafer Café and Bakery Closes
Mary Costello, the owner of Pleasanton's Rising Loafer Café and Bakery, recently passed away, and as a result, the Main Street spot has closed. Note, however, that the Lafayette location, which had no connection to the Pleasanton one, is still open.
Diablo Dish joins the Pleasanton community in its condolences for Mary Costello's family and friends.
Gourmet Ghetto No More?
Nick Cho, cofounder of Wrecking Ball Coffee Roasters, launched his second café in the Gourmet Ghetto—but he doesn't appear overly impressed with the iconic North Berkeley foodie district. In fact, Cho caused a minor firestorm in the comments section of Berkeleyside when he told the site of his plans to lobby the city to do away with the name "Gourmet Ghetto" because of the racially charged meaning of the word "ghetto."
Wrecking Ball Coffee Roasters takes over the two-story space on Shattuck Avenue, formerly occupied by Philz Coffee.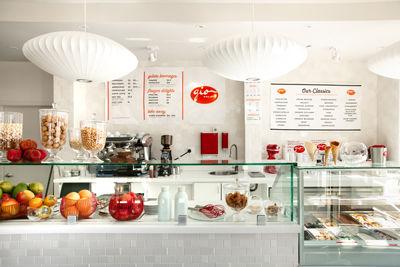 GIO Gelati Marries Italy and California
Guido Mastropaolo and Patrizia Pasqualetti, as their names suggest, are from Italy, but they've settled in California and just opened their second GIO Gelati outlet in San Ramon's City Center Bishop Ranch.
The third-generation gelato recipe they use employs either fresh California ingredients or imports from Italy, so visitors can expect the best of both continents.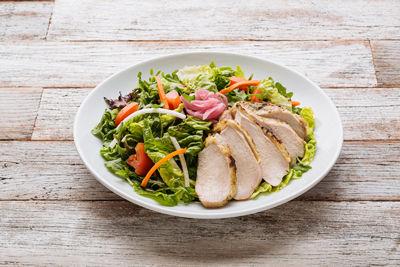 Urban Plates Lowers the Ante for Seven Scratch-Made Meals
Both the Dublin and Pleasant Hill locations of the Southern California-based chain Urban Plates are now offering seven sustainable and ethically sourced plates for $10 each. All complement a menu replete with salads and sandwiches—as well as dessert.
Two East Bay Restaurants Look for Crowdfunding
These are tough times in the restaurant business, and apparently banks aren't very eager to help out eatery owners when it comes to expansion—so both the very popular NIDO Kitchen and Bar and hummus-based Pomella are turning to the Internet to raise money.
Oakland's NIDO Kitchen and Bar is an always-crowded spot known for quality Mexican food and tasty margaritas. The goal is to expand by adding NIDO's BackYard several blocks away—the site would need to be big enough to host community events and live music on an outdoor patio. The big expense has turned out to be designing and building a crosswalk, which hasn't left enough funding to do everything the owners want to do with the new space.
Pomella will be Mica Talmor's follow-up restaurant to Ba-Bite and will also specialize in Israeli cuisine—especially hummus. But to produce more hummus, she needs a $25,000 hummus machine (who knew?), so she's turning to the Internet community for help.
If all goes well, Pomella will open at the former Chow location in Oakland.
Panera Bread Adds a Second Concord Spot at Clayton Valley Shopping Center
Panera Bread is now up to 14 East Bay outlets, with the latest landing in the Clayton Valley Shopping Center in Concord. Expect the same fast-casual service and menu as at the other locations—and if the chain continues to thrive, expect even more in the future.
---
Got Dish? Send an email to dish@maildiablo.com. Or follow me on Twitter @DiabloDish.