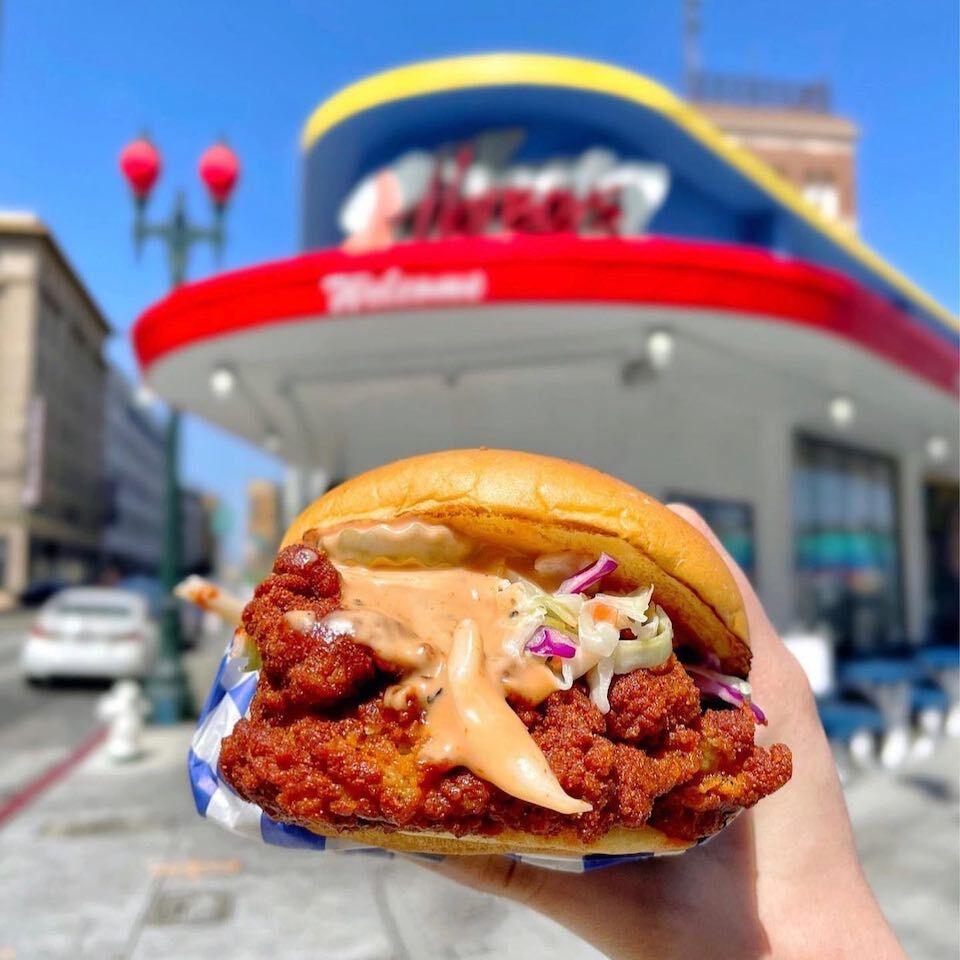 Trendy, Brash, Spicy—World Famous Hotboys Arrives in Walnut Creek
Riding the crest of the hot chicken wave, World Famous Hotboys has opened its long-awaited outpost in Walnut Creek (on North Main, where The Original Mels Diner used to be), so fans of numb lips and sweat-streaked brows can finally get their fix this side of the tunnel.
World Famous Hotboys followed the familiar path of pop-up to permanent, and now, three years after its first chicken sandwich, there are three locations. The Walnut Creek one is the biggest, but of more interest in its suburban home is its hip-hop music, bright colors, and graffiti-style art. And, of course, chicken as spicy as you can stand.
Berkeley's Restaurant Week Tips Off Thursday
And the "tip off" is intentional, as the theme for Berkeley Restaurant Week this year is March Munch Madness in honor of the NCAA men's and women's tournaments. (Sadly, neither Cal team qualified.)
So you've got your "Layups" ($10 to $20), "Jump Shots" ($20-$30), "Three Pointers" ($30 to $40), and "Full Court Press" ($40 and up) at more than 40 restaurants, though note that not all participants offer all the various levels.
And like most restaurant "weeks," this one lasts more than seven days—until April 4, to be exact, which, not coincidentally, is the men's championship, one day after the women's title game.
Walnut Creek's SanDai Set to Open in the Spring
OK, just to clear things up: yes, the new restaurant in the old Prima spot was originally going to be called Table at 7—but then it was decided than SanDai would be a better name. Coffee aficionados and fans of Southeast Asian food will be able to erase any remaining confusion by actually visiting the new space.
A spring opening is set for the two-part business on North Main, which will have both a coffee shop (featuring Singaporean coffee, among other things) and a full-service restaurant specializing in Indonesian and Singaporean cuisine. Both are the brainchild of lauded Oakland chef Nora Haron.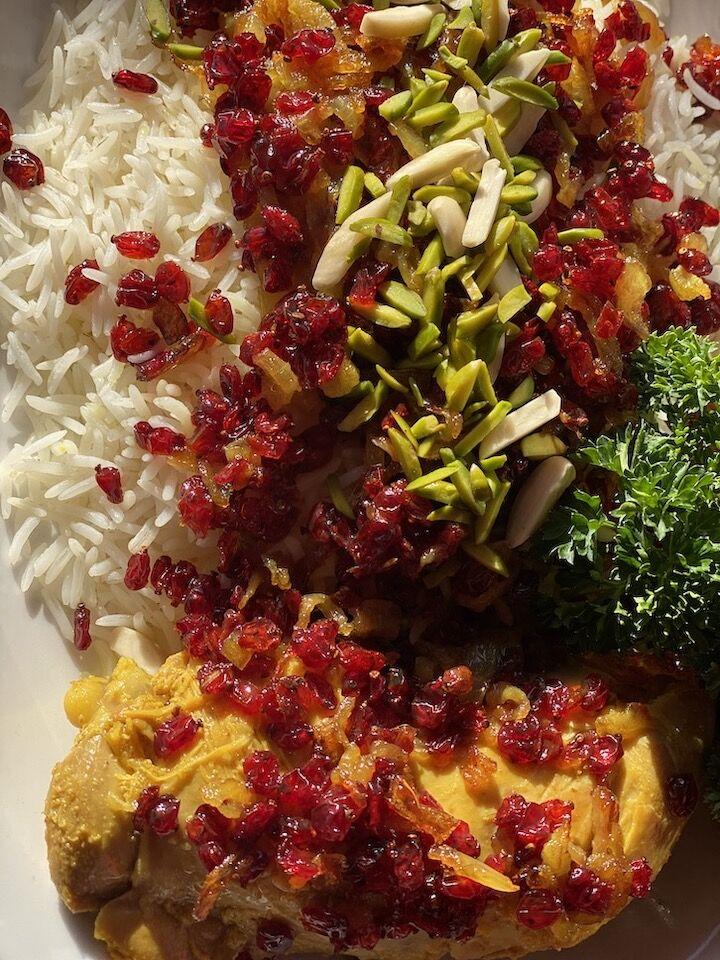 Persian Nights at Bacheesos Opens This Weekend in Oakland
As the name would suggest, Persian Nights at Bacheesos will be serving Persian food when it opens this weekend in Oakland's Grand Lake—and a preview of what's on offer will be available Saturday night from 6 to 9 p.m. This soft opening will be more of a community welcome, with some free samples in a casual setting, followed by the official debut on Sunday.
Yes, these are the same folks who've been serving breakfast, brunch, and lunch for takeout. Starting this weekend, though, their full-service offerings (just across from Children's Fairyland) will return after a pandemic-induced pause.
Understory is the Big Story in Latest James Beard Awards News
Understory, a worker-owned business that proudly places its location in "Occupied Ohlone territory," has received the award for Emerging Leadership from the James Beard Foundation. Understory, a collaboration between the 8th Street Collective and Oakland Bloom, was honored for its work with immigrants, marginalized communities, and refugees. It also serves meals in downtown Oakland (on 8th Street between Washington and Clay).
James Syhabout of Oakland's Commis was one of five finalists for best chef in California, and Crystal Wahpepah of Oakland's Wahpepah's Kitchen is a finalist for best emerging chef. Not surprisingly, Horn Barbecue is on the short list for best new restaurant, and Reem Assil, who doesn't run a restaurant at present, is a candidate for outstanding chef in the country.
Though Understory has already received its honor, the other awards won't be announced until June 13.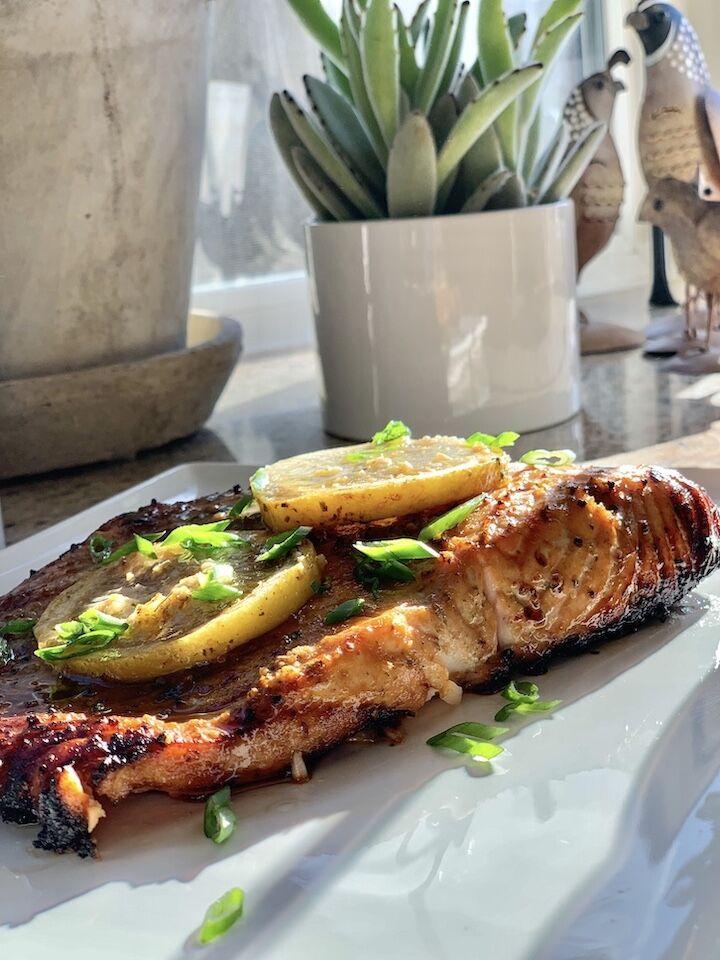 Emeryville's Public Market to Add Two New Outlets This Summer
In addition to Pizzeria Mercato, which just opened at the food hall nestled between 880 and the railroad tracks in Emeryville, look for Naru Sushi and The Calypso Rose Kitchen to join the varied food and drink options in the summer.
Naru Sushi, not surprisingly, will feature sushi, and will be a nice complement to Shiba Ramen for those looking for Japanese food, while The Calypso Rose Kitchen will focus on Caribbean food.
Mr. Espresso to Branch Out to Brick-And-Mortar in May
Mr. Espresso, which has been roasting and distributing coffee for 45 years from its Oakland home base, will finally move into the retail side this spring.
Its new café will be on the ground floor of a new development called The Key at 12th, which is near the 12th Street BART station entrance on Broadway in downtown Oakland.