Indoor Dining Shut Down Again
Two steps forward, and one step back. Or maybe it's one step forward and two steps back? It's a little hard to remember these days, but in either case, California Governor Gavin Newsom pulled the "emergency brake" earlier this week, dialing back the majority of the state back to its most restrictive purple tier. What does that mean for restaurants? Alameda and Contra Costa counties are (again) shutting down indoor dining in favor of outdoor and takeout. It's a blow for an industry that has seen unprecedented challenges this year, so keep continuing to support them if you're able. A vaccine can't get here soon enough.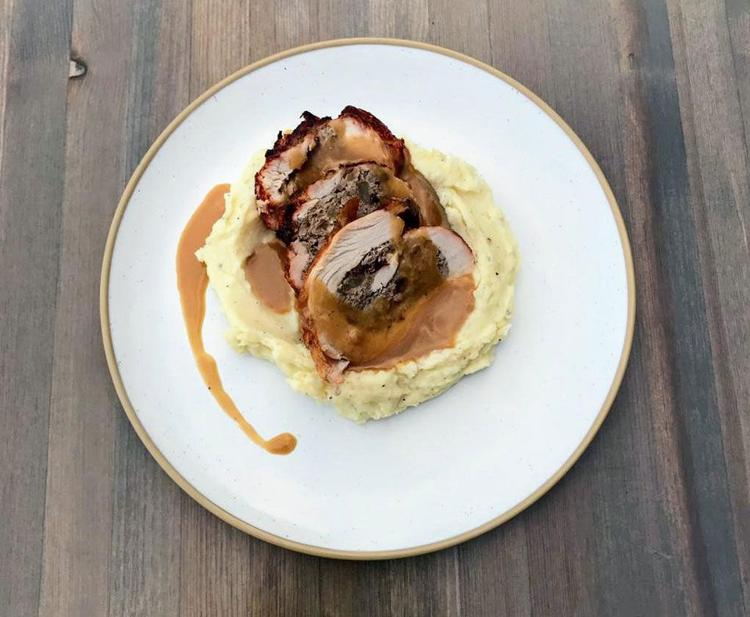 Make Things Easy on This Very Odd Thanksgiving
There's never been a more confusing Thanksgiving—and hopefully there never will be again—but to ease the pain a bit, local restaurants are offering plenty of ways to make the day go as smoothly as possible.
Cielito Cocina Mexicana: A turkey dinner with a Mexican twist? Why not? Danville's Cielito will add some unusual flavors to the usual Thanksgiving menu, but orders must be in 2 p.m. Friday and picked up no later than Wednesday.
Pomella: If there are only two of you this year, Pomella might have the perfect solution with its $110 pickup option. There are plenty of choices for main dishes, sides, and desserts, plus add-ons if desired. And the Piedmont Avenue hot spot will also prepare Thanksgiving dinners for groups of four ($200) and six ($310). Order by Saturday for pickup Wednesday or by noon on Thanksgiving.
Sabio on Main: There are two choices at Pleasanton's Sabio on Main—either dine there for a four-course, $75 prix fixe meal, or take out a $160 package that will, according to Sabio on Main, "comfortably feed four."
The Peasant and The Pear: The Danville restaurant hasn't moved yet, so the six-serving, $145 traditional meal can be picked up at the familiar location on Wednesday.
Alamar: Usually seafood isn't featured on Thanksgiving, but this isn't our usual Thanksgiving, so 2020 might be the perfect time to go for an Alaskan snow crab meal kit for two ($60). Delivery is available all over the Bay Area, though the deadline for ordering is Monday.
Lake Chalet Seafood Bar and Grill: COVID willing, Oakland's Lake Chalet will serve a three-course, prix fixe Thanksgiving meal for $69 with options and add-ons available.
Market Hall: Rockridge Market Hall will make it easy with main courses, baked goods, and fresh produce, which will all available for pickup starting Monday. For full details, check the website, but note all orders must be in by noon Saturday.
Rocky's Market Brooklyn Basin: No, you don't have to go to New York to enjoy Rocky's $75 per person four-course meal, as Brooklyn Basin is in Oakland across the estuary from Alameda's Coast Guard Island. Wine pairings are available for $25, and a children's menu is also on offer. Seatings will be at 11:30 a.m. and 4:30 p.m.
Jessie and Laurent: The long-time Bay Area food delivery operation has Diestel turkeys, hams, and even Cornish game hens available for Thanksgiving, along with a selection of side dishes, desserts, and salad. The deadline for ordering Thanksgiving meals is Tuesday, which allows plenty of time for procrastination over whether to cook or not.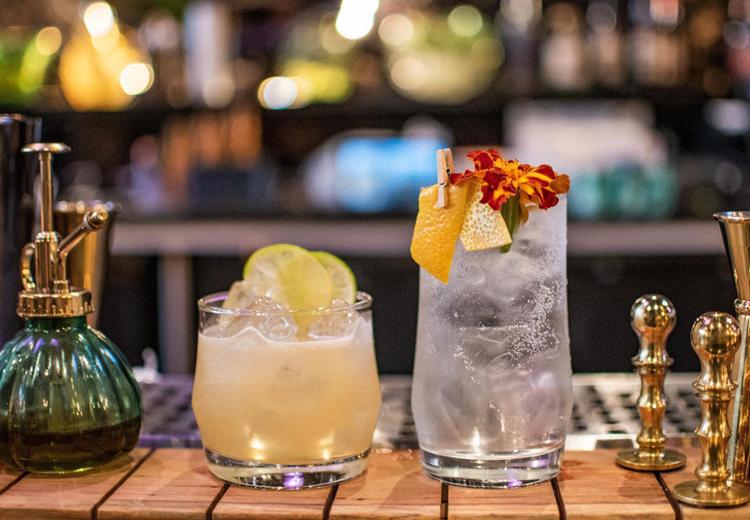 Sobre Mesa Bounces Back After Interrupted Opening
An Afro-Latino restaurant and cocktail lounge that had generated lots of buzz, Sobre Mesa was open for just nine days before COVID-19 struck—but it's now back in business serving Latin, Caribbean, and Pan-African cuisines along with its carefully curated cocktail menu.
Hours on Franklin Street are 5 p.m. to 10 p.m. Thursday, 5 p.m. to midnight Friday, 9 p.m. to midnight Saturday and 11 a.m. to 4 p.m. for Sunday brunch.
As if that weren't enough good news, Saturday chef Nelson German has put together a six-course tequila and tasting menu for $125 a person this Saturday. There will be one seating at 5:30 p.m., and reservations are required.
Walnut Creek's Benvenuti Comes Up With a Curbside Special
With indoor dining out the window, to mangle a metaphor, Benvenuti Ristorante has responded with a $59 dinner for two special that includes lasagna, Caesar salad, and lemon chiffon cake that's available through Sunday.
And adding a bottle of wine—almost a necessity recently—is just $20.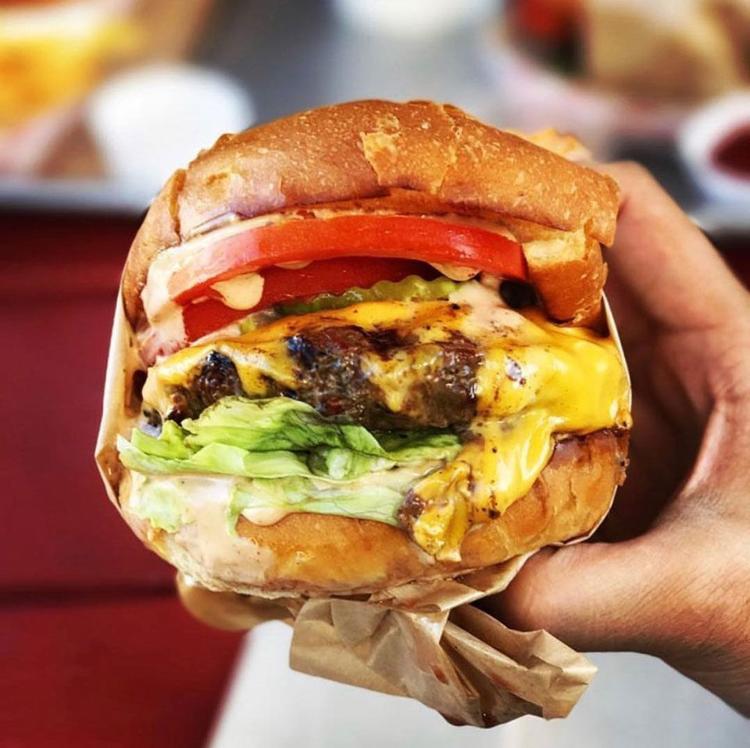 Gott's Gives Back—Walnut Creek Schools Will Benefit
Gott's Roadside is celebrating its third annual Day of Giving Wednesday, November 18, which means that the South Main Street location will donate 20 percent of its proceeds that day to the Walnut Creek Education Foundation.
So what better excuse do you need to savor a burger, some hot fries, and a thick milkshake?
Donut Savant Delivers the Deliciousness Once Again
After being shuttered for a year, Donut Savant—and its special salted maple cronuts—is back in business, this time on 38th Avenue near the Allendale Recreation Center in East Oakland. Of course, there's much more on offer than salted maple cronuts, but note that Donut Savant is only open from 7 a.m. to 1 p.m. Wednesday through Sunday.