Walnut Creek Welcomes Latest Guava Island Eats
Though pork belly and chicken bowls can be found on the menu of Guava Island Eats, the focus of the new Walnut Creek spot and the original Martinez location is more on the sweeter side. There are guava drinks (naturally), ice cream, smoothies, and milkshakes available at Bonanza and North Main in Walnut Creek (according to Beyond the Creek) and on Main Street's burgeoning food scene in Martinez.
Walnut Creek's 54 Mint Forno Italiano Closes for Upgrade
Not only will the popular bakery, pizza, and Italian food restaurant have a full liquor license when it reopens in late April, it will also have a new look, thanks to remodeling of the dining room and kitchen.
Open since 2014 at Locust and Giammona (near the Lesher Center for the Arts), 54 Mint Forno Italiano is known for its emphasis on Italian recipes and quality ingredients.
Oakland's Bar Comal Branches out to Brunch
What could be better than a spring day by Lake Merritt? Maybe starting it off with a Mexican brunch at Bar Comal just across the street?
Expect huevos rancheros, huevos con chorizo, and even French toast from the spinoff of Berkeley's Comal, which is steadily expanding its Bay Area footprint.
Hi Felicia Goes for Haute Cuisine in Oakland
Hi Felicia began as a home-based pop-up just over a year ago, but now will introduce a $195-per-person tasting menu with 14 courses (and optional beverage pairing) this weekend.
The new restaurant takes over the Daughter's Diner space in Uptown (on 23rd Street between Webster and Valdez), and the menu will mix Mexican, Japanese, and Spanish influences.
Häagen-Dazs's Long Walnut Creek Hiatus is Over
Veteran shoppers will remember Häagen-Dazs and its rich ice cream as a pleasant way to keep the browsing energy up at Broadway Plaza, but for the past decade, the option has been conspicuous only in its absence. Now, however, that craving for banana peanut butter chip ice cream can be satisfied where Godiva Chocolates used to be.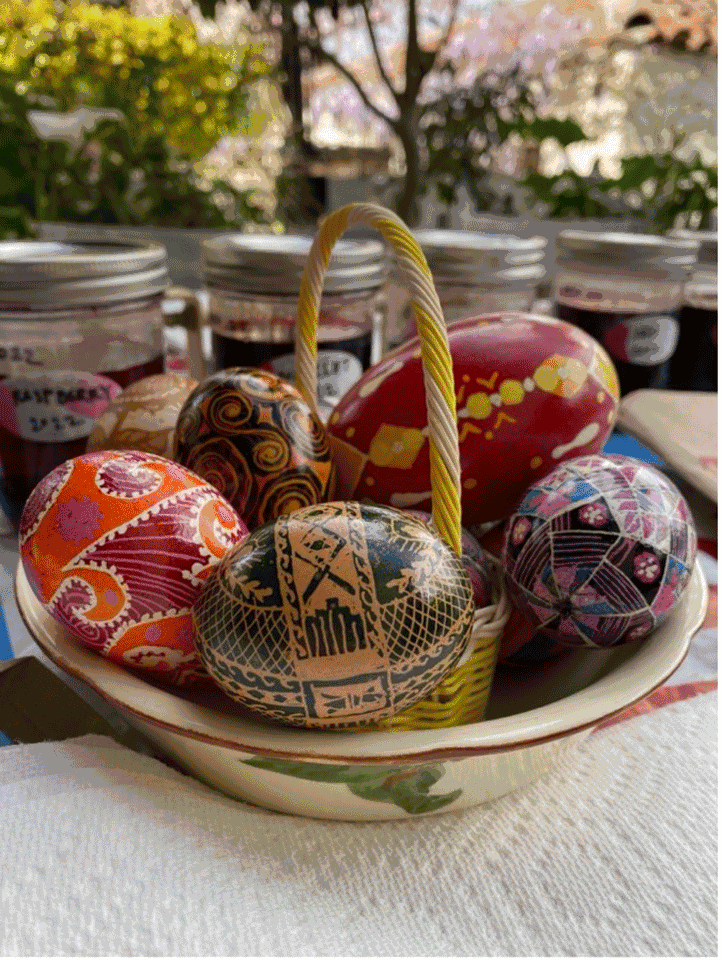 Celebrate Easter and Support Ukraine at the Same Time
For more than 10 years, Oakland architect Marcie Gutierrez and friends have been making the delicate and carefully decorated pysanky eggshells—a Ukrainian tradition—to benefit her children's school. Now, the proceeds from the "Peaceanky" eggs will go to help Ukraine, and they are available on College Avenue (one block north of Ashby) and online.
The painstaking process involved in making pysanky is especially difficult because only eggshells are used, and can obviously break or crack with the slightest mistake. The 30 women who are making the Peaceanky eggs, however, are undeterred, and all of the proceeds will go to Nova Ukraine, which provides aid to those suffering after the Russian invasion.
Off the Grid Is Back in Pleasant Hill
After a COVID-induced hiatus, Off the Grid will return to Pleasant Hill next Wednesday, and its food trucks, fun, and entertainment will be tucked in behind the Crescent Drive shops (near Gregory Lane) every Wednesday from 5 p.m. to 9 p.m. all summer long.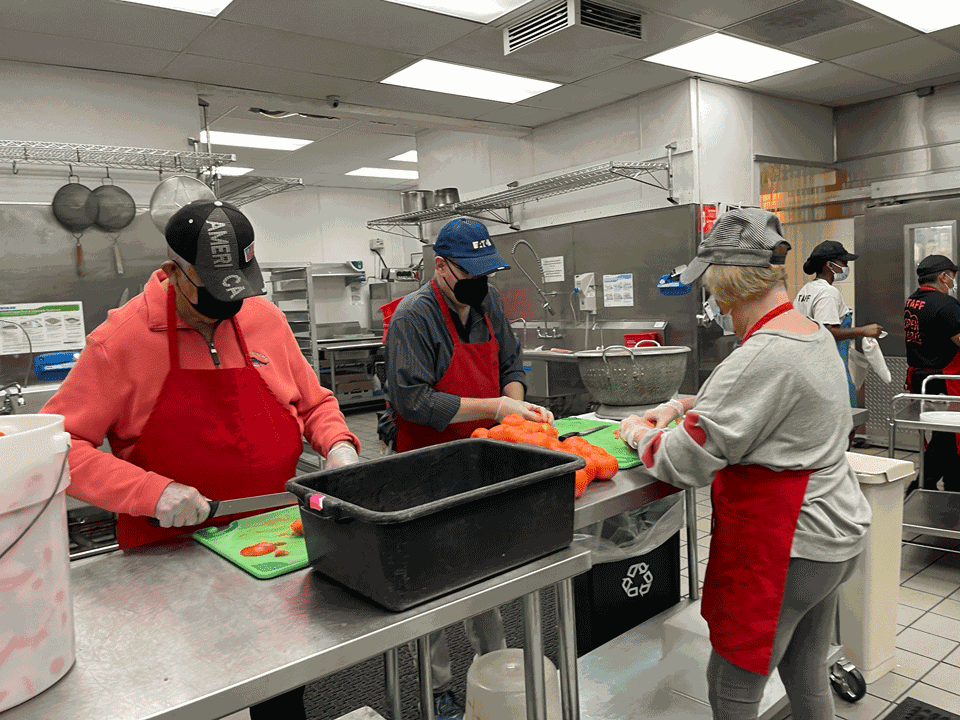 Taste Tri-Valley Restaurant Week Generates $10,000 for Open Heart Kitchen
After a successful 10-day run, Taste Tri-Valley Restaurant Week organizers used raffle entries and sponsorship funds to donate $10,000 to Open Heart Kitchen, which works with local food pantries and nonprofits to address hunger in the Tri-Valley area.
Open Heart Kitchen has been offering hot meals, senior meals, and outreach to those in need since 1995.
Broc Cellars Combines with Cowgirl Creamery for Spring Release Party
Cheese and wine have been a natural combination since cheese and wine were discovered, so it makes perfect sense for Berkeley's Broc Cellars to match its new batch of wines with Cowgirl Creamery's local cheeses.
In addition, visitors to Sunday's Spring Release Party (1 p.m. to 4 p.m. at Fifth and Gilman) will also be able to taste food from San Francisco's French-Japanese bistro Mijoté while enjoying live music and Broc Cellars's latest wines.