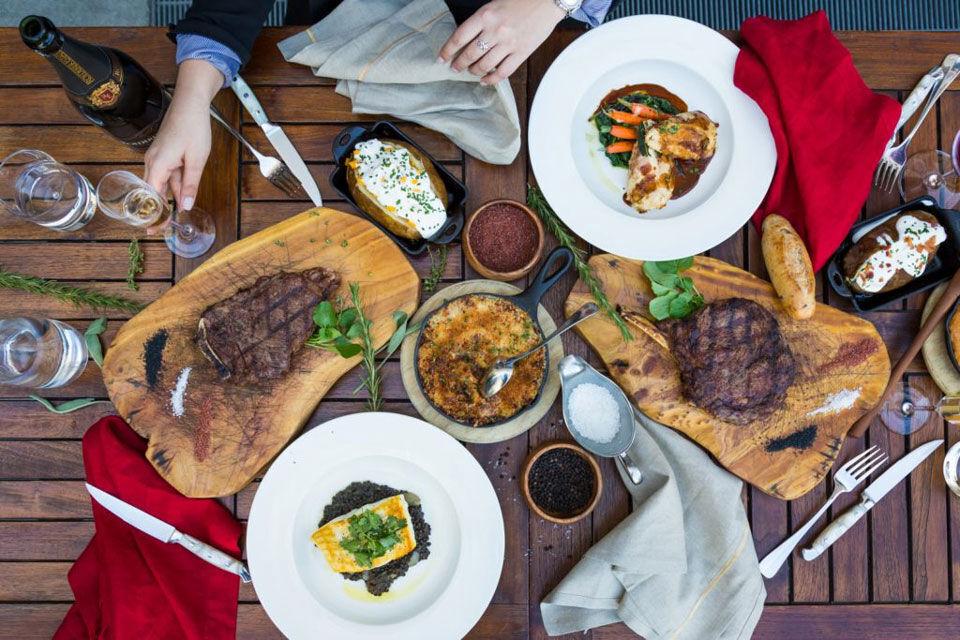 Ambitious Steak House Lights up City Center Bishop Ranch
A modern American steakhouse concept from an iconic San Francisco restaurateur is opening its doors Wednesday, bringing A5 Japanese Wagyu steaks, 48-ounce Tomahawk rib eyes, and 50-day aged pork chops to City Center Bishop Ranch. LB Steak is part of the restaurant group started by Roland Passot, the James Beard-nominated French chef who ran San Francisco's iconic La Folie for more than 30 years, which includes Meso and Left Bank (Diablo readers may remember the old Pleasant Hill location of that French brasserie concept).
We spoke with Obadiah Ostergard, chief executive officer of Vine Hospitality that oversees LB Steak, who said to expect an elevated steakhouse experience headlined by premium in-house butchered steak—but balanced by an accessible ambiance that includes a casual outdoor patio with a firepit.
"We're really excited to bring this type of restaurant and one of this caliber to San Ramon and the Tri-Valley," he said. "I really don't think there's anything like it here."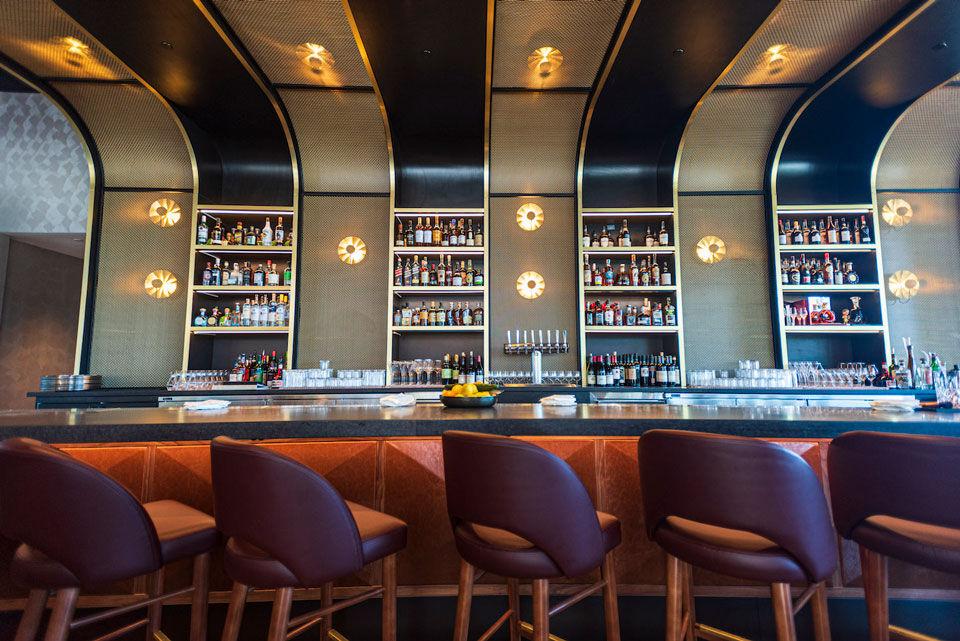 This is the second LB Steak, and it's similar in inspiration to the original in Santa Row—with some notable differences. Firstly, the rustic steakhouse aesthetic has been streamlined with the help of Oakland's Arcsine design to suit the glass-and-steel contemporary feel of the Renzo Piano–designed City Center. A highlight will be the bar—featuring an all-brass bar top and rich leather chairs—that diners encounter first upon entering the restaurant. The bar program aims to match the atmosphere, says Ostergard, sporting artisan cocktails with an emphasis on whiskeys from the United States, Japan, and Scotland, and an expansive wine library.
As for food, the main event is the prime Angus and premium Wagyu steaks, aged and hand cut in the restaurant's in-house butcher shop. The Japanese steak program is particularly distinctive, with the restaurant offering A5 Wagyu from the Japanese prefectures of Hokkaido, Miyazaki, and Takamori.
Overseeing the kitchen is new executive chef Jonah Oakden, who spent the last decade training under acclaimed San Francisco chef Nancy Oakes at the city's Boulevard and Prospect restaurants. In addition to steak, the seasonal menu emphasizes sustainably sourced seafood, including raw and chilled preparations, and a variety of sides that include seasonal vegetables and steak house staples like LB's signature baked potato served with bacon, chives, and a four cheese Béchamel.
LB Steak, which launches softly this Wednesday, will be open for dinner nightly to start, and will be followed by weekend brunch and weekday lunch service.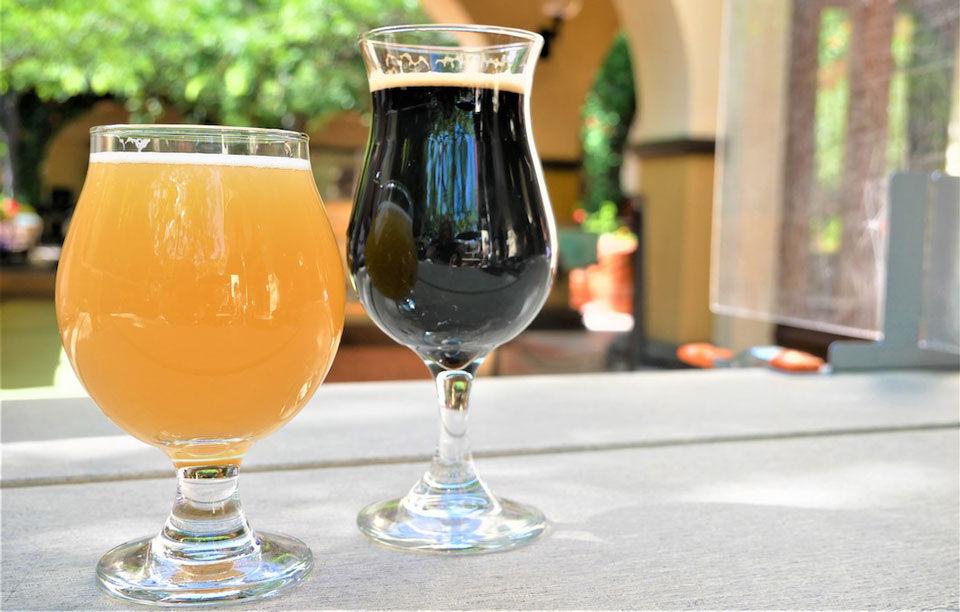 Concord Set to Explore a Beer Trail June 1
First there was the Taco Trail—now comes the Beer Trail. With more than 40 breweries, tap houses, and beer bar restaurants to sample, beer lovers need to get busy—but to entice them even more, Visit Concord is also offering weekly prizes during the month-long event, and will crown a Contra Costa County Beer Trail champion when all is said, done, and sipped.
To qualify, though, participants must download the Beer Trail passport, which will allow imbibers to note each one of the stops they make at the various Contra Costa locations. The person who checks off the most visits will be the Beer Trail Champion—and note also that the establishment with the most visits by all participants will receive the Fan Favorite Brew Spot trophy.
Off the Grid Focuses on Bringing Food to Firefighters
Since 2017, Off the Grid has recruited restaurants and food purveyors to feed first responders and locals during fires—and with a high-danger, drought-fueled fire season already underway, Off the Grid is expanding its Food Responders program into Alameda County.
Off the Grid is a Bay Area organization that specializes in food trucks and catering but also has wider community concerns. Food Responders is an inclusive relief platform that not only supports firefighters, but also communities, individuals in need, and local businesses. Off the Grid encourages small businesses to sign up for the program, which, in partnership with the State of California and the American Red Cross, has identified 40 counties that could face emergency situations this summer.
Homestead to Call it Quits After Eight Years
As an unpretentious, upscale Piedmont Avenue stalwart, Homestead developed a devoted following in its eight-year run, but despite critical raves and that faithful audience, the Oakland restaurant will shut its doors in June.
Naturally, the pandemic had more than a little to do with the decision, according to Nosh, but fans of owners Fred and Liz Sassen can still enjoy their food through The Humble Sandwich, which does takeout and delivery from the Homestead location. Not surprisingly, the Humble Sandwich focuses on high-end sandwiches, along with salads and cookies.
But Homestead regulars still have a chance to say goodbye, as plans call for dinners to be served through at least the early days of June.
Afro Soca Love Lands in Oakland This Weekend
A celebration of African-inspired art and creativity—not to mention African-inspired food—will return to Oakland after a year off due to you-know-what. Food vendors, musicians, artists, and artisans will gather at 13th and Webster streets Saturday through Monday, as Afro Soca Love's family-friendly event highlights African-American, Caribbean, Afro-Latin, and African offerings.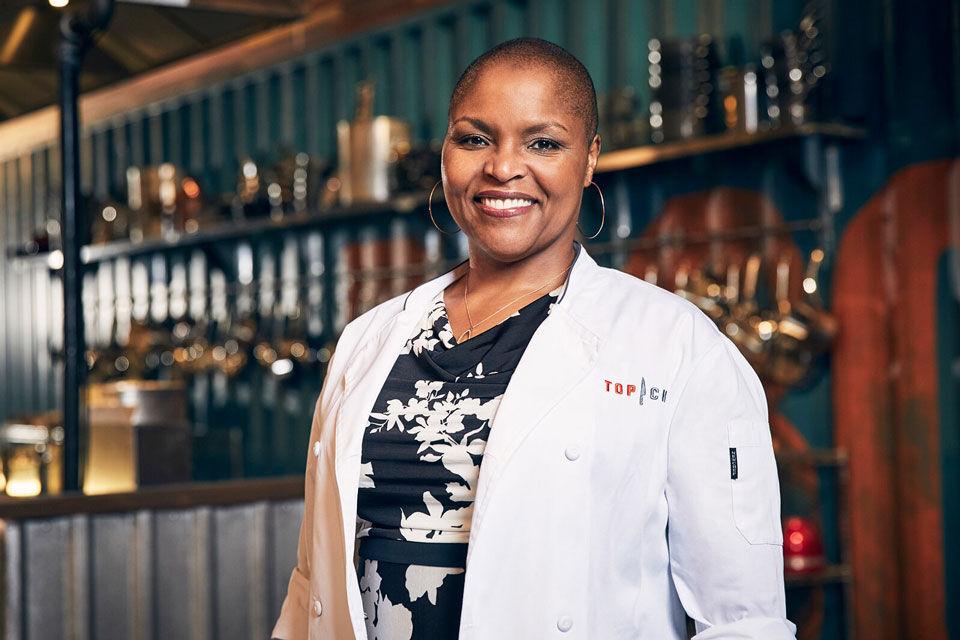 Famed Local Chef Tanya Holland Files for Bankruptcy
Despite the success of Oakland's Brown Sugar Kitchen and her own cooking show, Tanya Holland has had to file for Chapter 11 bankruptcy. But fans of Brown Sugar Kitchen need not fret, as the restaurant will remain open during the legal process.
And come June 18, Holland will be opening Town Fare at the Oakland Museum of California, which will feature a plant-based menu and environmental sustainability.