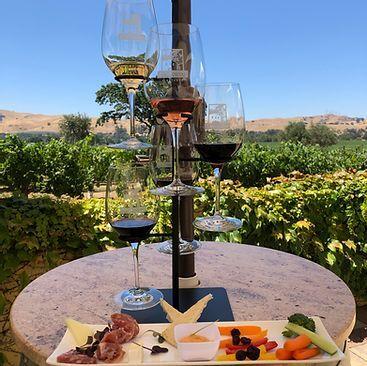 Livermore Valley Wineries Are Back in Action
As the confusing parade of COVID-19 restrictions keep changing, Livermore Valley wineries are hopeful that the latest Alameda County announcement regarding outdoor wine tasting being allowed hangs around for a while.
For a while, the wineries were shut; then they had to serve a meal with the wine tasting; and now socially distanced outdoor tasting experiences are fine. However, reservations are required, so a little planning ahead is neccessary.
The Grille at Blackhawk to Open
It's no longer "The Blackhawk Grille," but the name may be the only significant change in the long-running Blackhawk Plaza restaurant icon when service returns October 1.
Richard Villarreal, who oversaw the resurrection of The Grille at Blackhawk before its parent company shut it down in April, found investors who believed in his vision of the restaurant and its local history, and has been busy putting all the pieces in place ever since. He's managed to lure back most of the staff and plans to retain much of the menu when dining resumes on the large patio next month.
Villarreal, who lives in Blackhawk, expects The Grille at Blackhawk to return to its central role in the community, and even if the name is a little different, his plan is that the experience of dining there will still be the same.
Scott's Seafood Closed in Walnut Creek?
Though the social media for Scott's Seafood doesn't show it, the fact that the phone's disconnected and the doors are shut is a pretty strong indication the long-time Walnut Creek mainstay has closed permanently.
Of course, it's always possible a comeback is in the works, but this extremely quiet exit doesn't leave a lot of room for hope. Many will miss Scott's upscale atmosphere and genteel dining experience, but even so, it looks like Scott's is gone for good.
Patxi's Pizza Pitches in on National Cheese Pizza Day
The Dublin, Lafayette and Livermore locations of Patxi's Pizza all are offering a 10-inch cheese pizza for $5 or a 14-inch pizza for $10 when any other kind of pizza is purchased. And you can even get the deal online, as "CHEESE" is the promo code.
Off the Grid Once Again Helps Firefighters and Fire Victims
Just as in 2017, Off the Grid is asking for public support as it works to help firefighters and fire victims after the devastating blazes—which of course are still going on and exhausting those who have already worked so hard.
Off the Grid, an organization that brings street food and food trucks to events all over Northern California, is seeking $12 donations for meals for firefighters and fire victims, and has also started a GoFundMe page to help defray costs for food trucks to get to the front lines. Every little bit helps.
Orinda's Taverna Pellegrini is the Latest COVID-19 Casualty
The five-year-old Orinda restaurant has taken down its sign and emptied out the building, so it appears another dining establishment has bitten the dust.
The website cites COVID-19 as the reason for the closure of Taverna Pellegrini, which had seemed to find a home in a location that had been unkind to long series of ventures prior to its arrival.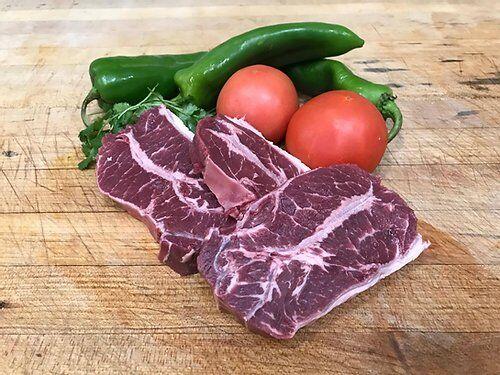 Oakland Kosher Foods Kicks it Up a Notch
It's always nice to write about expansion, and the implied optimism that goes along with it, so a smile to Oakland Kosher Foods on Lakeshore for its New York-style deli combination of classic menu items and Middle Eastern specialties.
And note that there are plenty of kosher groceries and meats available as well.
Porque No? Tacos Comes to Oakland's Halftime Sports Bar
With many commercial kitchens operating at half-capacity or below, pop-ups like Porque No? Tacos are happy to step in and start feeding hungry customers. With the sports bar vibe one of the big casualties of the pandemic, it's no surprise that Halftime Sports Bar is letting Porque No? Tacos serve its basic-Mexican menu from 9 a.m. to 9 p.m. Monday through Thursday, 9 a.m. to 5 p.m. Friday and Saturday, and 9 a.m. to 8 p.m. Sunday.