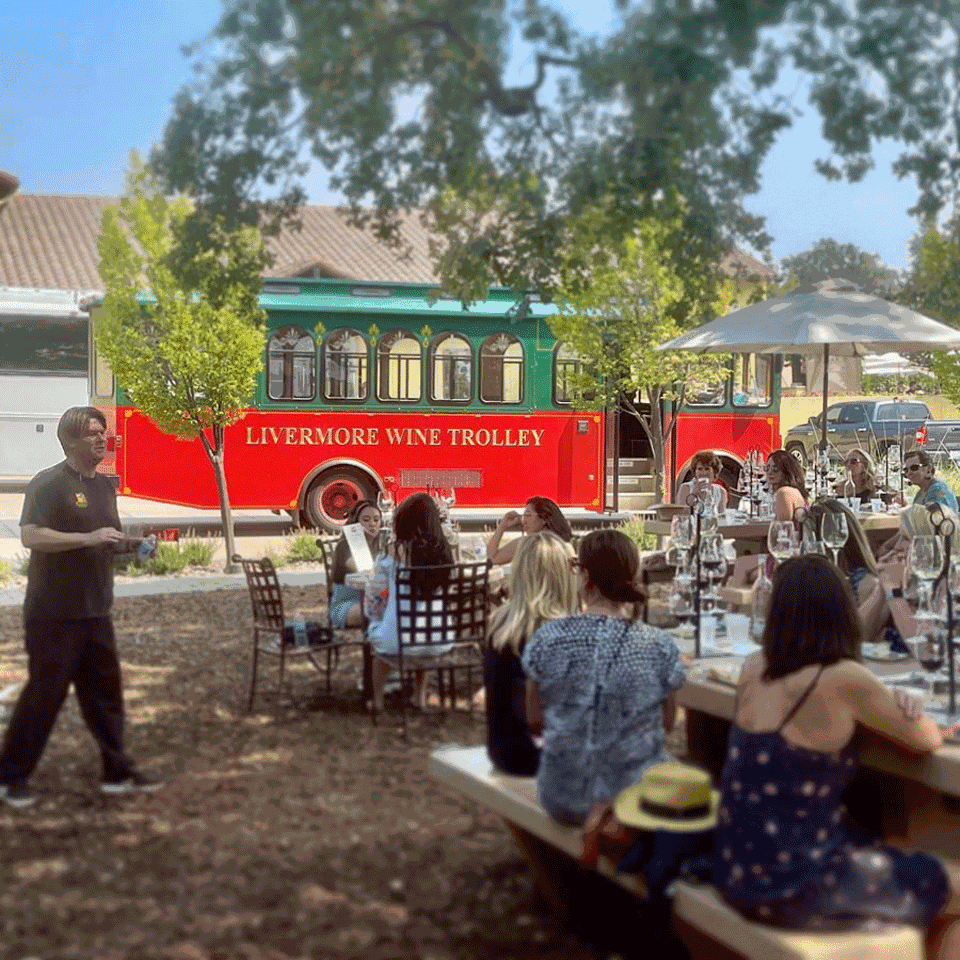 Livermore Wine Trolley Adds Food to the Fun
Starting Thursday, the Livermore Wine Trolley will branch out, adding a food tour to its mix of wine tours and events. The every-other-month food tour will include three stops at a rotating list of restaurants. This trip, the Wine Trolley will sample dishes from Oasis Wine Lounge and BottleTaps in Pleasanton and Terra Mia Ristorante Italiano in Livermore. The cost is $99.95, and, of course, includes some complimentary wine.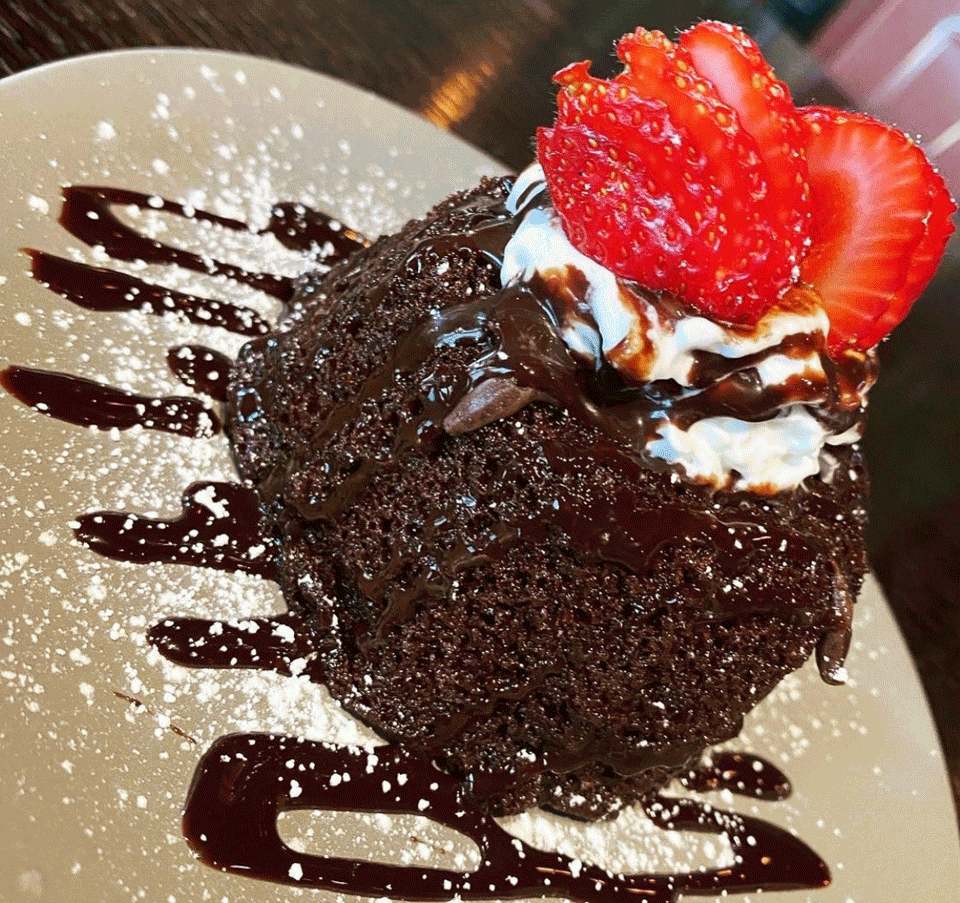 Bubbs' Bagels and Coffee Launches in Livermore
We wrote about the East Bay's ongoing bagel boom in our October issue, and it shows no signs of slowing down. The East Bay Times reports that Bubbs' Bagels and Coffee, promising "legit, New York-style bagels," held its grand opening at 1606 Holmes Street in Livermore. Bubbs' offers more than 30 different sweet and savory versions of their steam kettle-boiled bagels, and nearly as many shmear options.
Nick the Greek's Empire Will Extend Into Danville
The San Jose-based chain Nick the Greek is exploding across Northern California, among other places, with a Danville location coming soon. Beyond the Creek reports the gyro-and-pita place will take over the Pizza Guys's space on Hartz Avenue (near Mountain Mike's Pizza).
And if Danville is a freeway exit or two too far, fear not—further expansion is planned in Clayton, Pinole, Berkeley, Oakland, and Hayward.
Taco Lovers in Oakland and Livermore Get Good News
Tacos El Último Baile was a popular Oakland food truck, but now, like many before, it has morphed into a brick-and-mortar space. The permanent location is near the Fruitvale BART station (where the legendary Nyum Bai once was), and though it's only open Thursday through Sunday right now, expect both hours and crowds to expand as time rolls on.
Livermore taco lovers will have to wait a little longer, as Ta'Con Todo is aiming for a December opening on Las Positas Road and North Livermore Avenue, with a focus on authentic Mexican flavors.
Mensho Tokyo Is Planning an Expansion to Piedmont Avenue
After six years in San Francisco, the Japan-based restaurant group Mensho Tokyo will move into Oakland in the near future with a location on Piedmont Avenue (a block up the hill from Fentons Creamery). The San Francisco menu is heavy on ramen, with a few appetizers and sides complementing the main dishes, which is a likely preview of what the Oakland restaurant will offer.
Little Hill Lounge Back in Business in El Cerrito
Plan a visit to the newly reopened Little Hill Lounge on San Pablo Avenue (across from Marshalls). Nosh reports that the new owners have pledged to retain the old-school atmosphere—though the pop-up food offerings will be an upgrade.
Champion's Curry Coming to Channing and Telegraph
A venerable Japanese chain with two locations in Southern California plans to open in Berkeley behind Rasputin, bringing the unique Japanese blend of curry to an area always open to something new. Of course, Champion's Curry is hardly new in Japan, as it was founded in 1961.
Burgers Will Replace the Damel in Downtown Oakland
BigE Burgers, run by the people behind the popular Beep's Burgers, will take over the Damel space on Broadway near the 12th Street BART station.
It will be a big shift, What Now SF reports, as the Damel was known for its Afro-Brazilian cuisine, and BigE Burgers, as the name suggests, will be a classic burger joint that also serves breakfast.
Two East Bay Parks Upgrade Their Food Choices
Children's Fairyland is one of Oakland's perennial charms, and now Bean Sprouts has taken over Johnny Appleseed Cafe, offering a menu that combines kid-friendly food and nutrition. Oh, and there's a coffee bar, which is often a necessity for adults to survive the experience.
Berkeley's Aquatic Park also draws families, along with kayakers, joggers, and water lovers, and the Waterside Cafe has now reopened after being dark for more than two years. The café is on the lagoon, and its youth-run staff will serve coffee, soda, pastries, and sandwiches, Nosh reports.
Cookies Will Crumbl in Rossmoor
Rossmoor will be the latest in cookie monster Crumbl's continued invasion of the East Bay, which is part of the nationwide chain's steady advance across the country. There are more than 600 Crumbls, which, not surprisingly, specialize in freshly baked cookies—including locations in San Ramon, Concord, Brentwood, and Dublin.
The Rossmoor Town Center is next, and though there are rotating specials, chocolate chip cookies are always available.