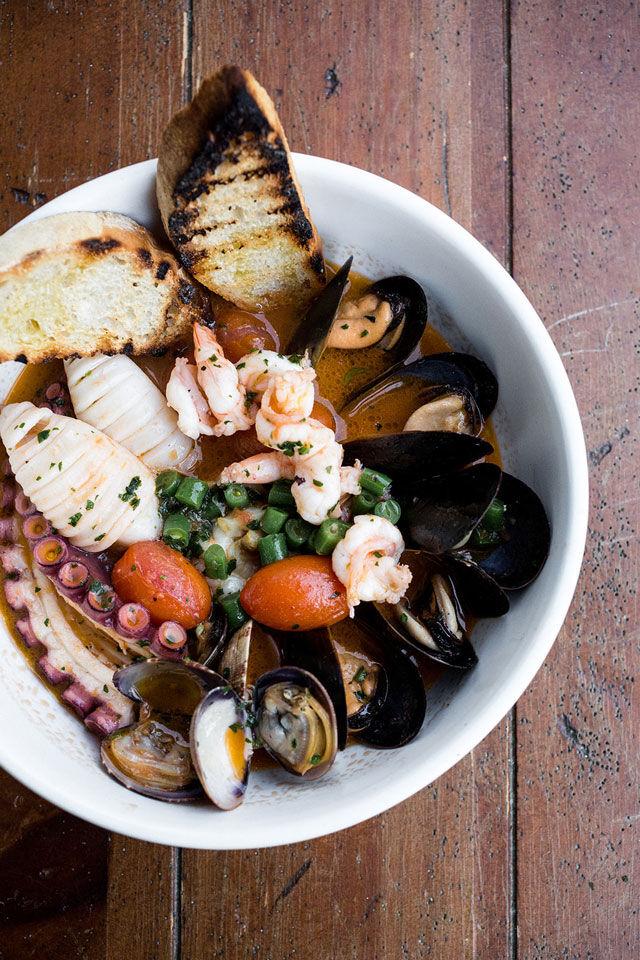 Locanda Locations Proliferate: Livermore, Pleasanton Next
Locanda Positano in Lafayette and Locanda Ravello in Danville have carved out a spot in the competitive upscale Italian food market, so much so that even during a pandemic, expansion is in the works.
Locanda Amalfi is next up, set to open on Main Street in Pleasanton in September, and like the other two, it will be a full-service restaurant.
The Livermore spot—Locanda Wine Bar—will be something new for the group, for as the name suggests, it will be a wine bar with small bites rather than a restaurant. Plans call for an October opening, and who knows? Maybe by then we'll be more or less back to normal, tasting wines and charcuterie in a bar with friends old and new.
4505 Meats Shutters For Now in Oakland
Sad news for East Bay barbecue fans as 4505 Meats—one of Diablo's best new restaurants last year—made the difficult decision to shutter its location in Oakland's Laurel District. The reason: You guessed it, COVID-19 and its resulting economic reverberations. The good news is that owner Ryan Farr labeled the move a "hiatus" to the San Francisco Chronicle and says he hopes to be able open in the spring when things (hopefully) are more stable. We'll be first in line…
Choza Tacos Y Cantina Now Open in Blackhawk Plaza
Just in time for the heat to take hold, Choza Tacos Y Cantina will be there to offer cool margaritas and a classic Mexican food menu. Located in the former Prickly Pear Cantina space in Blackhawk Plaza, Choza has a patio for outdoor dining and of course offers takeout.
Lion Dance Dives Into Downtown Oakland
Following the now-familiar popular-pop-up to brick-and-mortar script, the vegan S+M Vegan pop-up will become the Lion Dance Cafe in Oakland.
Plans call for a September opening for the Singaporean spot, but look for S+M pop-ups in the meantime to get a chance to taste the house specialty, a shaobing sandwich, before Lion Dance Cafe opens.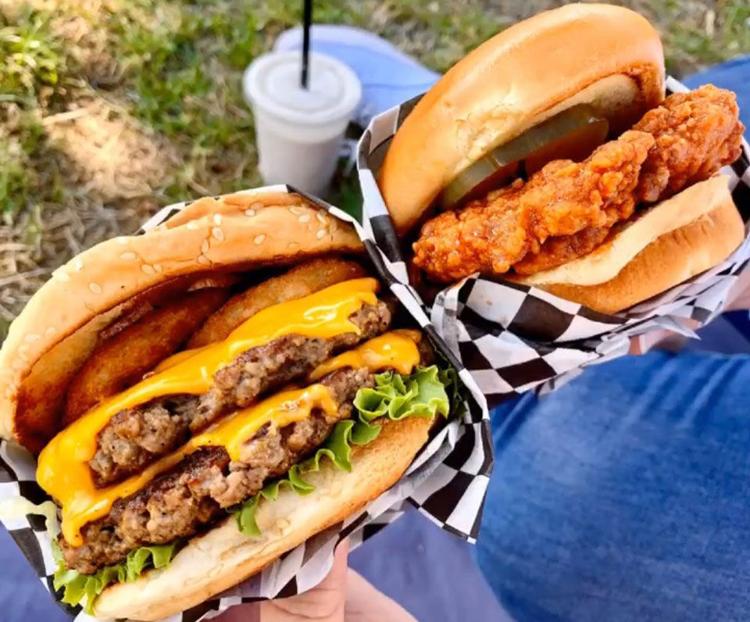 Malibu's Burgers Loses Its Bus, Finds a Permanent Home
Even though the black school bus that served vegan burger aficionados on Grand Avenue recently gave up the ghost, Malibu's Burgers will soon have a more reliable place to serve its vegetarian burgers, fried "chicken" and "bacon." After a successful GoFundMe drive, Malibu's Burgers will set up shop on Piedmont Avenue, just a few doors up the hill from Commis and The Wolf.
But it may be a while before the doors actually open, so Malibu's Burgers will morph into a pop-up operating out of Timeless Coffee—check for details on the Instagram page so you can battle the 10,000 followers to be first in line.
G-Mama's Halal Indian Food Coming to Danville
G-Mama's combination of Indian food (a primarily Hindu culture) and Islamic preparation ("halal" is the Islamic version of "kosher") brings a slightly different twist to the usual Indian restaurant experience.
It will be a while before G-Mama's opens where Sultan's Kebab used to be, but it's always comforting to know that some restaurants plan to open up despite the pandemic.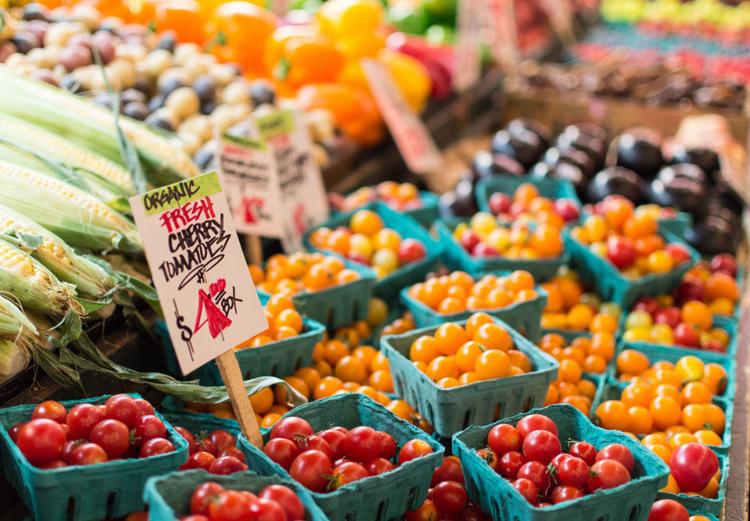 Support Your Local Farmer—And Eat Even Better
With threats from all sides—a pandemic, climate change, and a rapidly evolving economy—impacting smaller-scale farming, it's more important than ever to find your way to a nearby farmers' market. A visit will fill your pantry and refrigerator with great tasting, high quality food and provide much needed support to local, sustainable farmers who have a vested interest in preserving and enhancing the environment we all depend on—and luckily, there are plenty of options to choose from.
The heavyweight on the Bay Area farmers market scene is the Pacific Coast Farmer's Market Association (PCFMA), with five in Contra Costa County alone. They are:
Brentwood: Saturdays 8 a.m. to 12 p.m.
Concord: Tuesdays 9 a.m. to 2 p.m.
Danville: Saturdays 9 a.m. to 1 p.m.
Martinez: Sundays 9 a.m. to 2 p.m.
Pinole: Saturdays 9 a.m. to 1 p.m.

In Alameda County, PCFMA also has a presence in:
Alameda: Tuesdays and Saturdays 9 a.m. to 1 p.m.
Dublin: Thursdays 4 p.m. to 8 p.m.
Jack London Square: Sundays 9 a.m. to 2 p.m.
Pleasanton: Saturdays 8 a.m. to 1 p.m.

In addition, Contra Costa County Farmers Markets operates a Walnut Creek farmers market every Sunday from 9 a.m. to 1 p.m., and one in Orinda on Saturday at the same times.
Berkeley has two weekday options—Tuesday from 2 p.m. to 6 p.m. in South Berkeley and Thursdays from 3 p.m. to 7 p.m. at Shattuck and Vine—plus a Saturday session from 9 a.m. to 1 p.m. at Center and Martin Luther King Jr. Way.
In Oakland, the Old Oakland farmers market runs 9 a.m. to 2 p.m. Fridays at 9th and Broadway.
At San Ramon's City Center Bishop Ranch, the farmers market is every Saturday from 9 a.m. to 1 p.m.
Finally, Livermore now offers two farmers markets, Thursdays from 4 to 8 p.m. and Sundays from 9 a.m. to 1 p.m., but keep your eyes and ears open, as harvest time is coming and there could be even more opportunities to not only upgrade your home's menu, but also help support local and regional farmers.
Eve's Waterfront restaurant not only has a great view of the estuary between Oakland and Alameda, but now diners can arrive by boat, jet ski, or kayak at the new dock for weekend al fresco drinks and meals.
On Fridays, Eve's is open from 4 p.m. to sunset, and on Saturday and Sunday, the doors open at 11 a.m. and close when the sun goes down.