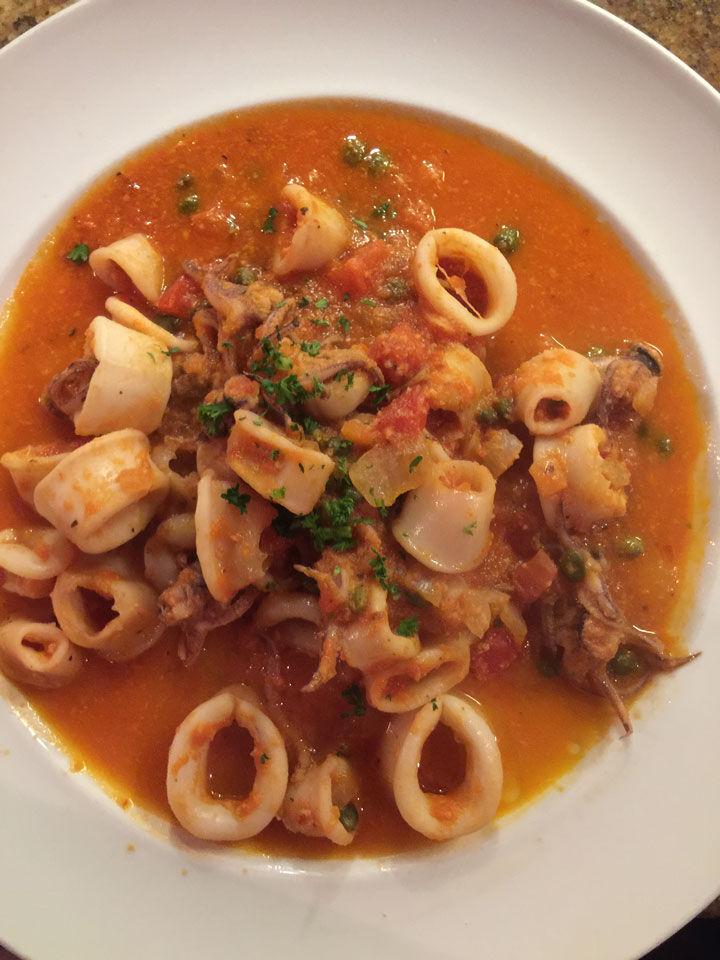 Walnut Creek Stalwart Montecatini Changing Hands
Taylor and Terrance George, longtime employees at Walnut Creek institution Montecatini Ristorante—it's been there for 32 years—will take over operation of the restaurant at the start of 2022.
But devoted customers need not worry: Chef Ermes Paulin will stay on to run the kitchen, so the menu won't change much. But the Georges, who actually met while working at Montecatini, do plan to give the restaurant a makeover in the near future.
Lita Coming Soon to Downtown Walnut Creek
Lita is a new dining establishment set to occupy the ground floor of the Lyric apartment complex at Locust and Bonanza streets. No details yet on the concept, but a search of the ABC alcohol permit reveals the same ownership team as Lafayette's popular Batch and Brine—which is promising news indeed. Signage indicates an opening in January or shortly thereafter.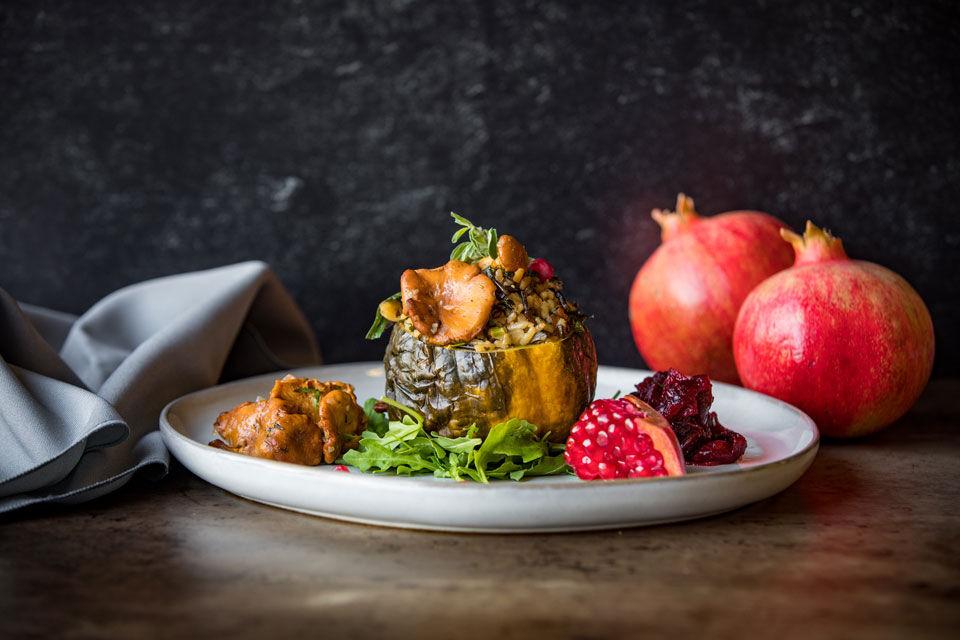 In Case You Hadn't Noticed, Christmas is Coming
Some of us get pretty busy before the big day, so making holiday meals less of a production is sometimes a good plan. Here are some options if you're looking to ease the burden a bit.
54 Mint Forno Italiano: You have to plan ahead for this one, as orders need to be in to the Walnut Creek restaurant by Tuesday, but there are lots of choices for each course, including small (serves 2 to 3) and large (3 to 4) options.
A16: The Rockridge restaurant will serve the traditional Italian-American Feast of the Seven Fishes ($120) from 5 p.m. to 9:30 p.m.
ACT Catering: Emeryville's ACT Catering has both a la carte and prix fixe ($90 for two) meals available for pickup December 22 through 24. Orders must be in by Sunday, though.
The Berkeley Boathouse: Enjoy a view of the Berkeley Marina along with traditional turkey and prime rib dinners at the Berkeley Boathouse.
Copper Spoon: A three-course, prix fixe ($65) Christmas Eve meal is on offer at Oakland's Copper Spoon—and there will be a special day after Christmas brunch (11 a.m. to 3 p.m.) featuring chef Lala Harrison.
Daughter's Diner: People make a big deal out of dinner, but what about a Christmas Day brunch? Oakland's Daughter's Diner has a $39 per person option with frittata, French toast, and other goodies for pickup December 24.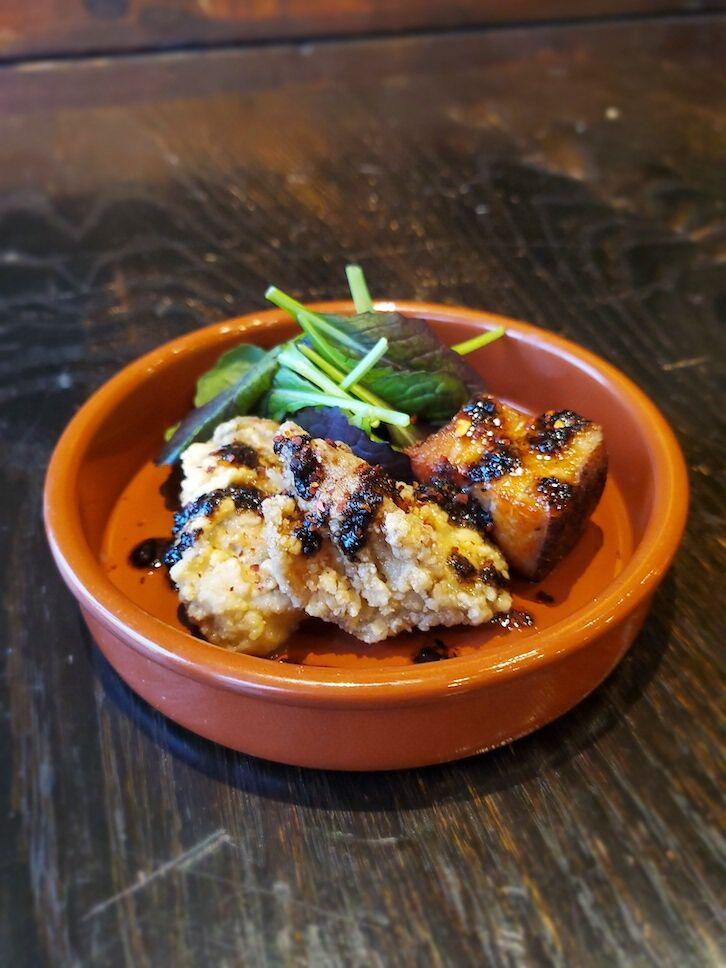 Duende: Oakland's Duende will be open Christmas Eve with its usual a la carte menu and will offer a takeout Spanish feast ($94) that can be picked up December 24.
Fleming's Prime Steakhouse and Wine Bar: If you're looking for an upscale experience, Walnut Creek's Fleming's offers a four-course meal on Christmas Eve with wine pairings.
Horn Barbecue: Brisket? Ribs? Smoked ham? Who needs turkey and stuffing anyway? Oakland's Horn Barbecue has a variety of meats and sides available for pickup December 24.
LB Steak: San Ramon's LB Steak will be open Christmas Eve with its full menu available, plus some specials after 4 p.m.
Postino: Lafayette's Postino has a prime rib dinner for pickup December 24 from 2 to 6 p.m., but orders must be in by Monday. The cost is $75 per person.
Telefèric Barcelona: Looking for a taste of Spain? Telefèric's got you covered with an $89 meal for two that includes a special ham appetizer, a Catalan stew, cannelloni, and dessert—plus a choice of sangria.
Sobre Mesa to Host Black Elephant Party December 22
We all know what a White Elephant gift exchange is, but chef Nelson German of Sobre Mesa will top off a six-course Black Elephant collaboration with the Sacramento-based Last Supper Society with an exchange of gifts sponsored by Bacardi.
After dessert, and before DJ Rock Bottom takes over at 9:30 p.m., diners will have the option to keep or pass on Black Elephant gifts—but prior to the meal, they are encouraged to donate winter coats to benefit the East Oakland Collective.
The cost for the event, with cocktail pairings by Bacardi, is $250.