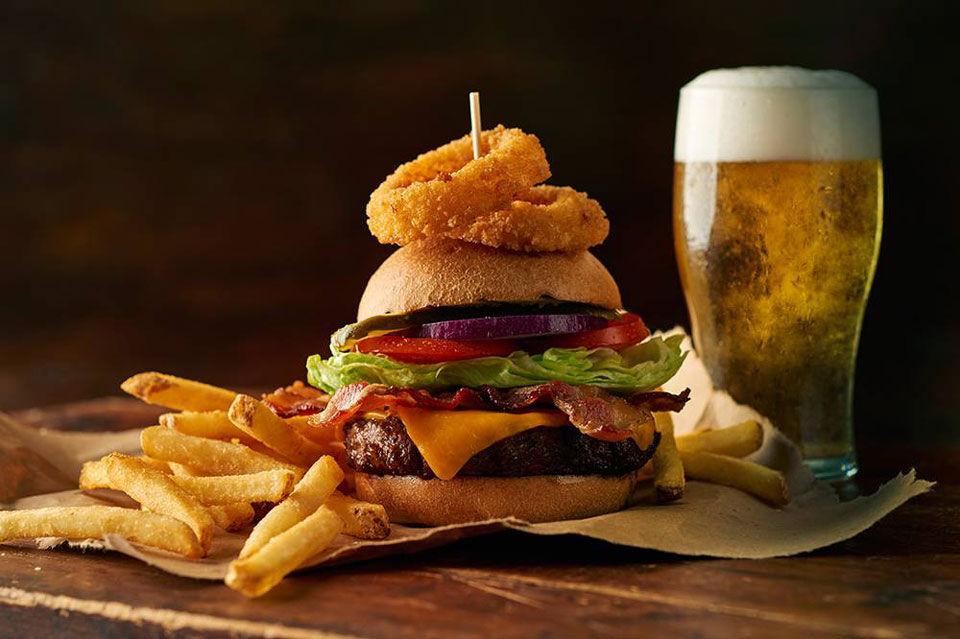 March Madness Meal Deals Could Offset Busted Brackets
So your bracket died on the first weekend—at least you can console yourself, and some friends, with some special deals.
In Berkeley, March Munch Madness is actually its restaurant week under another name, and with more than 50 restaurants, caterers, wineries, breweries, bars, and pop-ups involved, there are plenty of options.
There are four tiers of deals on offer, from layups ($10-$20) to a full court press ($40 plus). March Munch Madness runs through the end of the month, so note that the Final Four falls outside the restaurant week window.
Black Angus Steakhouse, on the other hand, is focused on the tournament itself, and the San Lorenzo site will be serving up a Burger and Brew Combo that, not surprisingly, features a half-pound cheeseburger and a limited beer selection, plus fries. And if you're hosting a party, cheeseburger sliders for six can be picked up or delivered.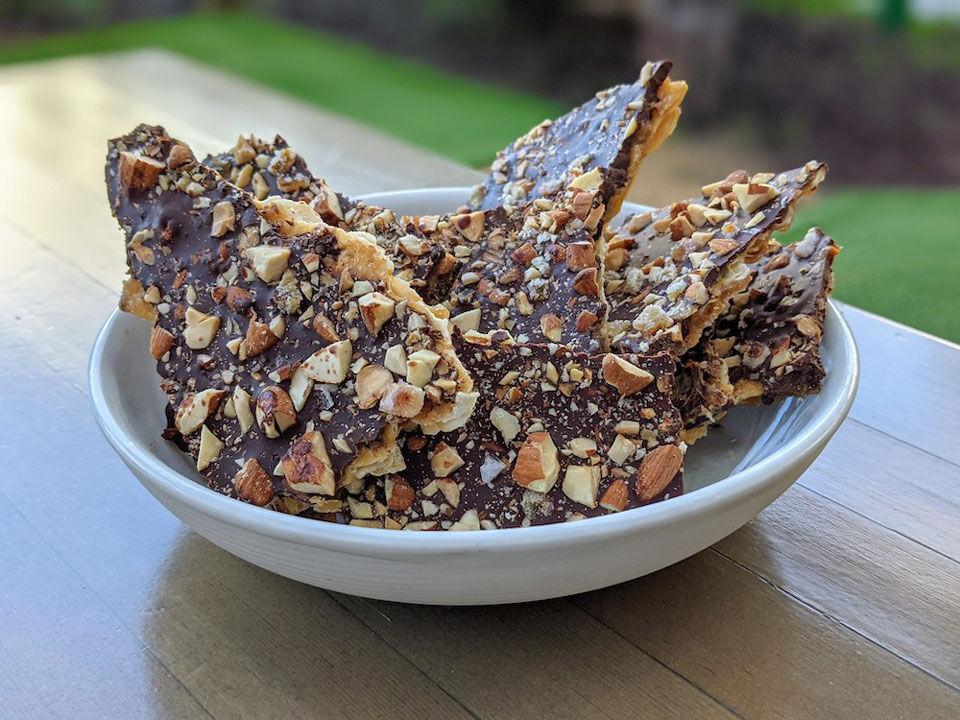 Make Passover Simple With Market Hall and Pomella Promotions
Though Passover doesn't officially start until Saturday, both Pomella and Market Hall will start making Seder specials available on Thursday.
Oakland's Pomella has both a la carte and a full meal available, with the Seder plate feeding four for $240. The package includes some Jewish specialties along with lamb shanks, while the a la carte menu includes tagine, cod cakes, and desserts.
Market Hall is also preparing some Passover specialties, including chopped liver, gefilte fish, and matzoh ball soup. Pickup is the plan at both the Berkeley and Rockridge locations, but deliveries can be arranged from the Rockridge Market Hall. Note, however, that orders must be in by noon two days in advance.
Dish Zooms in on West County's Best
West Contra Costa County doesn't get a lot of culinary love, but as all of the Bay Area emerges from the worst of the pandemic—or so we hope—restaurants there are slowly reopening for indoor dining.
We picked up some tips for visitors last week at the Soroptimist International of Richmond meeting, which we joined via Zoom. It was a fun lunchtime session with the long-running group (more than 80 years), and we've added Lara's Fine Dining (Richmond), Lucia's Craft Sandwich (Crockett), Powder Keg (Hercules) and the Up and Under Pub and Grill (Richmond and El Sobrante) to our list of places to check out now that we're getting somewhat back to normal.
And of course no West County item would be complete without a nod to The Dead Fish, one of our favorite spots in the East Bay regardless of location.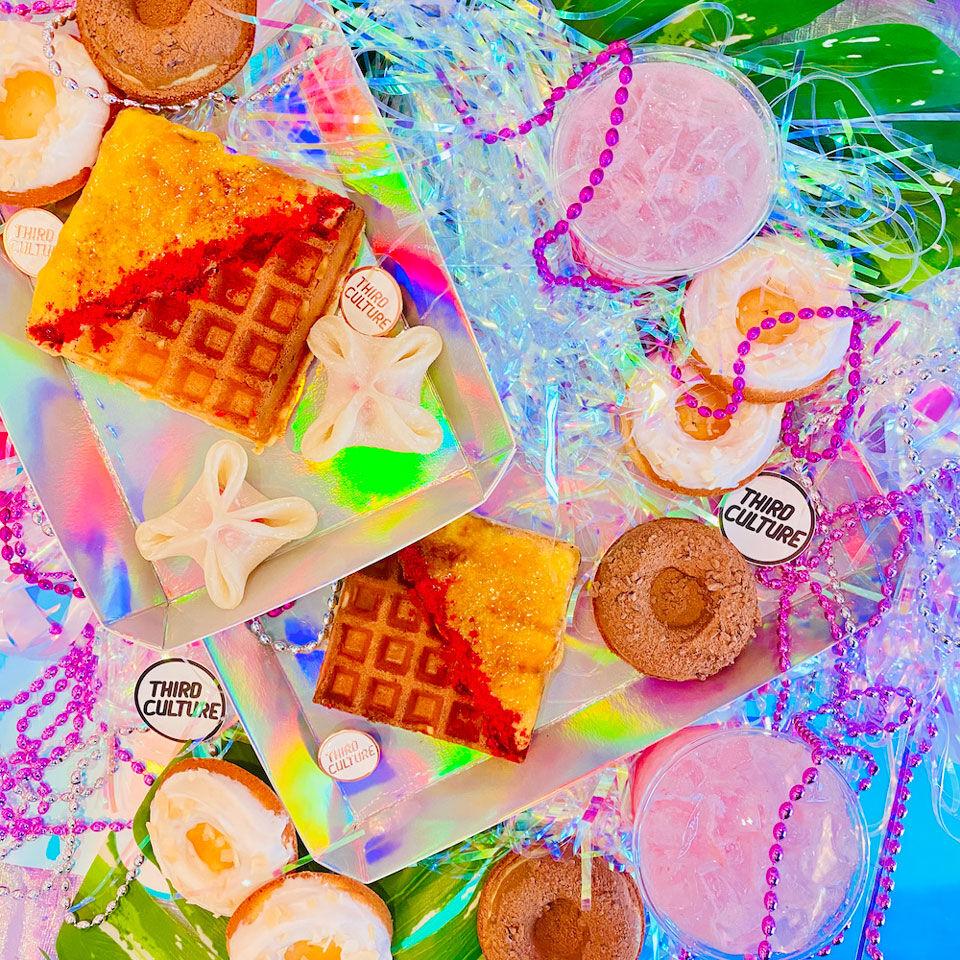 Berkeley's Third Culture Bakery Ready to Celebrate
Like so many businesses, the Third Culture Bakery was on shaky ground throughout the pandemic, but thanks to the support of a devoted customer base—which still craved the baked goods, cold-brew teas, and matcha offerings—it will be around to enjoy its fourth anniversary Saturday April 3 and Sunday April 4.
And during that weekend, Third Culture will be offering, among other things, a pair of packages: The Anniversary VIP ($50), which includes daifukus, a crème brûlée mochi waffle, donuts, and the famed mochi muffins; and the Birthday Cake ($44), which has a mini three-layer chocolate cake and a lychee soda palm tree drink. Both packages are available only by pre-order, though walkup customers will also be able to enjoy a variety of specials that are drawn from the two packages.
Workers Unite to Open Oakland's Understory
The struggling restaurant economy has been hardest on front-line workers, but even in the toughest times, people find a way. Understory is a worker-led restaurant and bar that will open at 8th Street and Washington Avenue on Sunday, featuring an eclectic menu with plenty of vegan options.
Expect Filipino, Moroccan, and Mexican influences, though food and drinks are takeout only for the present. Understory will be open Thursday through Saturday, with lunch on Friday and Saturday, but also check out Sunday popups from Oakland Bloom, which supports the efforts of immigrant and refugee chefs.