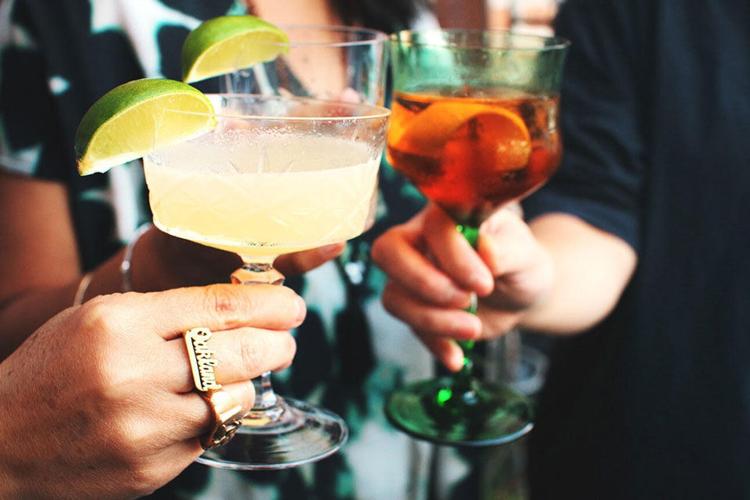 Oakland Cocktail Week Is Actually a Month
If any year deserved some calendric customization, it's 2020. And if Oakland Cocktail Week happens to involve more opportunities to sample something that might ease the pain of this already too-long year, so much the better.
Of course, no longer can we stroll into a couple bars to take advantage of the special deals, but we can help the food service community by participating in the wide variety of activities planned for September 10 through October 11. Check the website for the latest updates and go here for more information. Also note that many restaurants are also in the mix, so combining a good deal on drinks with a no-hassle meal is also a good option. 
Kanpai Sushi Comes to Dublin's Hacienda Crossings
Though Kanpai Sushi does have sushi, there's much more to the menu for Dublin's latest addition to its restaurant roster. All sorts of Japanese goodies—from udon to pork katsu—are available, and there's a 20 percent discount until September 16.
As always, it's great to see entrepreneurs swimming against the tide by starting new businesses.
La Boulangerie Reluctantly Leaves Rockridge
After two years, La Boulangerie called it quits in Rockridge, though five locations in San Francisco are still open for takeout, delivery, and outdoor seating.
La Boulangerie had expanded to Oakland with high hopes, but COVID-19 proved to be too much to overcome.
Caribbean-inspired CocoBreeze Blows Into Oakland
Located on High Street between 880 and 580, CocoBreeze of course offers jerk chicken, but the menu also has a variety of burgers (lamb and the Impossible Burger, to name two) and curry rotis (goat and duck, for example).
CocoBreeze also caters, so keep that in mind the next time you're thinking about that Caribbean vacation you won't be able to take any time soon.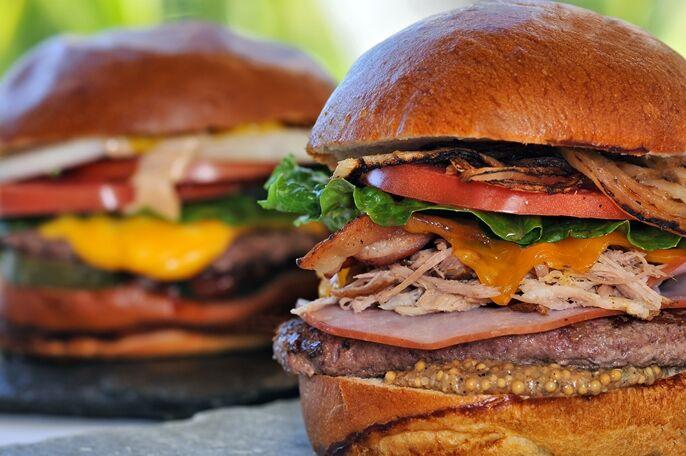 Bunz Busts Out Burgers in Berkeley
Though the students may not be around yet, when they do arrive, Bunz will be ready with a 15-burger menu, plus hot dogs, wings, and fries. And of course there are milkshakes, but Bunz also has pies on offer—and the intriguingly named "pieshakes." If you want to find out, head to Durant Avenue, and make sure to let us know exactly what a pieshake is.
Oakland and Berkeley Add Extra Restaurant Weeks
Usually, restaurant weeks are in January, when restaurant traffic is slow—but we all know what's happened in the past few six months, so Oakland and Berkeley are doubling down on those promotions in 2020.
Oakland Restaurant Week runs through September 13, while Berkeley Restaurant Week To Go begins that same day and goes through the end of the month. There's no better time than now to support your local chefs.
Oakland's Lion Dance Cafe Set to Samba on Saturday
A new vegetarian restaurant that makes Italian and Singaporean cuisines meat-free will open September 12 on 17th Street. The venture began as S+M Vegan, one of the ubiquitous popups in recent months, but attracted so many customers and supporters that more than $75,000 was raised to fund a permanent location.
But be warned, Lion Dance Cafe is only open from 5 p.m. to 9 p.m. Fridays and Saturdays (for now), and delivery is only available within five miles of the restaurant.
Elmwood Landmark Trattoria La Siciliana Says Goodbye
For 23 years, customers have found their way to the narrow storefront on College Avenue to enjoy southern Italian specialties, but when the month ends, so will Trattoria La Siciliana's long run.
But all is not lost, as the family also runs another Sicilian restaurant, Agrodolce Osteria on Shattuck Avenue. Still, it's sad to see Trattoria La Siciliana go, as it was one of the pioneer restaurants in the Elmwood District. When it opened in 1996, there were only six restaurants in the area—now there are twice as many or more clustered around Ashby and College avenues.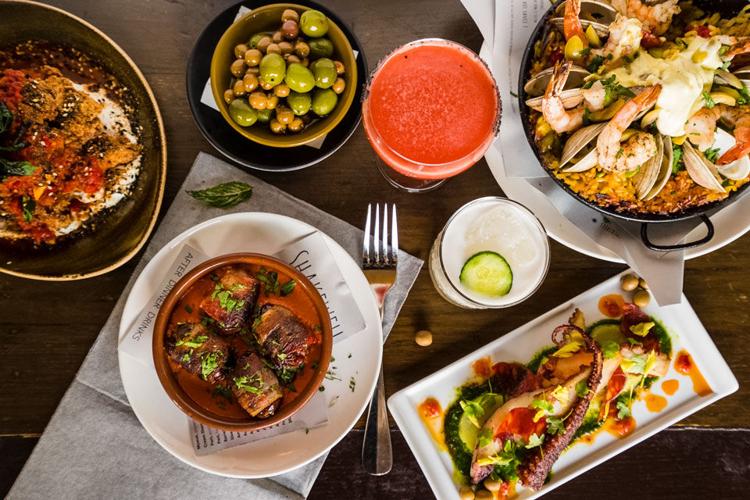 Oakland's Shakewell Adds a Parklet For More Outdoor Dining
The City of Oakland is helping businesses by making it easier for them to expand their outdoor presence, and Shakewell has taken advantage by building its own parklet.
It will be interesting to see if such expansions become permanent when the pandemic finally has run its course, as the allure of outdoor dining in Oakland's balmy climate could be pretty strong. For now, though, parklets might be the difference between survival and bankruptcy, so expect more to pop up in the near future.