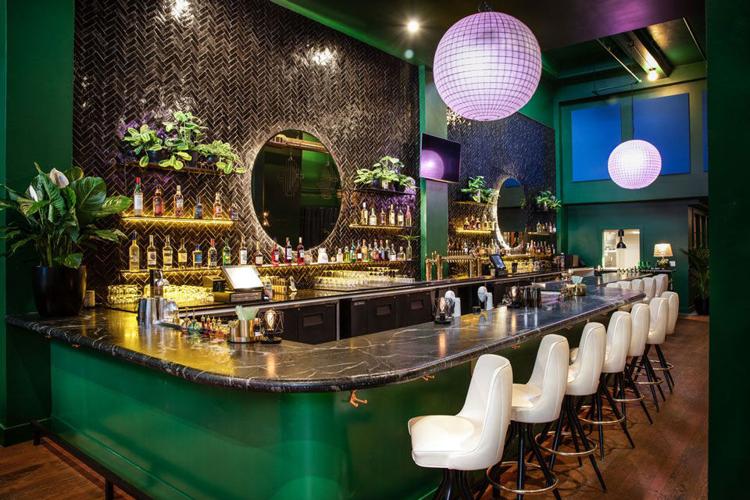 Sobre Mesa Reopens After Six-month Shutdown
The Afro-Latino cocktail lounge Sobre Mesa had only been open for a couple weeks when it got shut down by COVID-19. And after dipping its toe back in the water with occasional pop-ups at alaMar Kitchen and Bar, it's ready for full-time service again.
And that service includes light breakfasts and brunch cocktails, starting at 8:30 a.m. Wednesday through Friday and 10 a.m. on weekends. More traditional bar hours for the Franklin Street location are 5 p.m. to 10 p.m. Wednesday and Thursday and 5 p.m. to 11 p.m. Friday, Saturday and Sunday.
Hofküche Comes to Oakland's Forage Kitchen
What better way to celebrate Oktoberfest than with German beer, sausage, and spaetzle? Now that Hofküche has moved into the Forage Kitchen space, all it takes is a drive to 25th Street to make it happen.
Hofküche will be open from noon to 4 p.m. and 5 p.m. to 8:30 p.m. Wednesday through Friday, and 2 p.m. to 8 p.m. on Saturday and Sunday.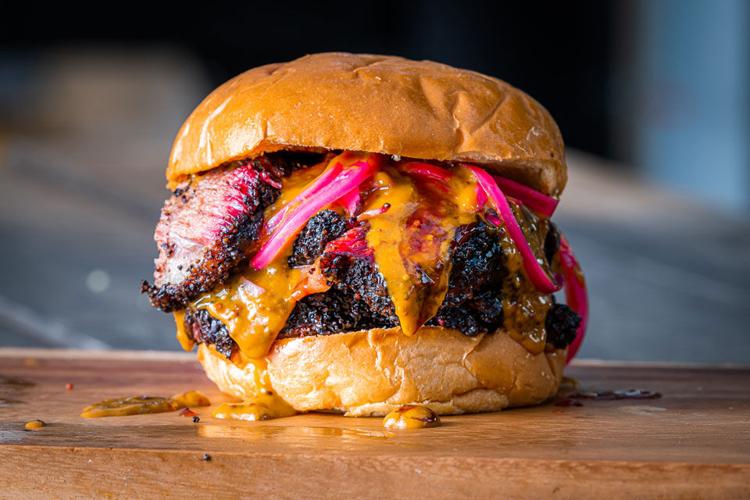 Horn Barbecue Set to Launch Saturday
We mentioned this in last week's Dish, but it's worth a reminder since Horn Barbecue is one of the East Bay's most anticipated openings in years. Matt Horn's debut brick-and-mortar restaurant is having its grand opening this Saturday. The nationally acclaimed pit master will be serving up smoked brisket, beef ribs, pulled pork, hot links, ox tails, and hearty classic barbecue sides like mac and cheese, black-eyed peas, and collard greens. The menu will also feature tri-tip and brisket sandwiches, and Horn will smoke whole hogs on Saturdays. Expect long, socially-distanced lines at the west Oakland location, the former home of Tanya Holland's Brown Sugar Kitchen—and remember that the restaurant does takeout.
Livermore's Range Life Extends its Tri-Valley Range
Range Life, like restaurants everywhere, is doing all it can to survive these tough times. And to that end, it will now deliver to Dublin, Pleasanton, and Livermore. There is a $10 charge for delivery, but the locally sourced and well-regarded eatery is making it even easier to enjoy its menu.
Also be alert for the restaurant's Monday fried chicken specials, as anything that makes a Monday better is worth seeking out.
Revitalized Gather Joins 60 Others in Berkeley Restaurant Week
Gather, the venerable Oxford Street restaurant that was one of the pioneers of local sourcing, has just reopened and joined in the Berkeley Restaurant Week To Go, which lasts until September 30.
The "new" Gather has a different menu—focusing on salads, pizzas and burgers—all of which can be enjoyed on the revamped patio that can seat 75 while maintaining social distancing.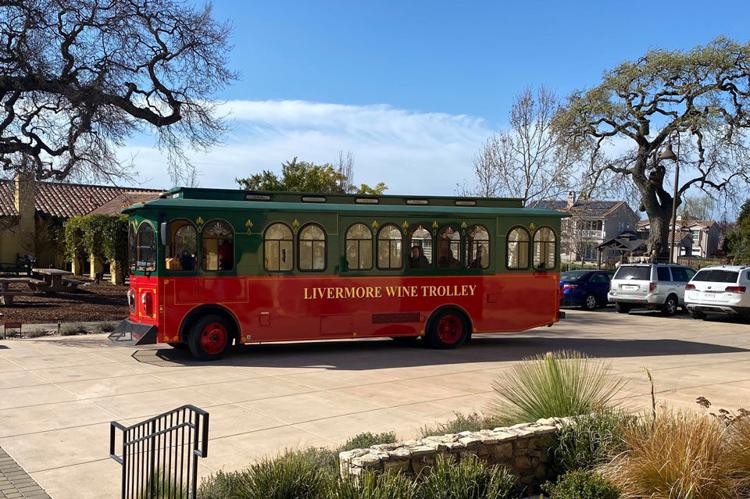 Livermore Wine Trolley Back on the Road October 3
After shutting down on March 20, the red-and-green Livermore Wine Trolley will start ferrying wine tasters again in October, though the Sip and Savor Wine Pairing Tour will only stop at three wineries. The three—Concannon Vineyard, Las Positas Winery, and Garré Vineyard and Winery—all have plenty of outdoor space so visitors will be able to safely enjoy an hour-long experience that includes wine and small bites. Only one trolley will be in operation, so check the website for available times and dates.
Bissap Baobab Back With New Business Plan
Bissap Baobab was known for its Senegalese food when it closed last year, but now it has resurfaced as a collective kitchen featuring Kasa Indian Eatery, Double Rainbow ice cream, Mama Juju Tea, and Marina Sweet Catering. Located on 15th Street, Bissap Baobab is open from 5 p.m. to 8:30 p.m. Tuesday through Saturday.
Blake's Grillery Pops Up on Both Sides of the Estuary
Though "Blake" is a name not usually associated with street tacos and quesabirria, Blake's Grillery is all about Mexican food—and it's all over the place.
On Wednesday and Saturday, the Grillery can be found at The Avenue in Oakland; on Monday and Thursday at the Heart and Dagger Saloon, also in Oakland; and on Friday at Runway Spirits in Alameda.
Chinatown Fire Severely Damages Four Oakland Restaurants
As if 2020 weren't already bad enough, a five-alarm fire in Oakland's Chinatown district caused an indefinite closure of four restaurants and a market.
The fire apparently started in a dumpster, and the water damage completely collapsed the ceilings in two of the restaurants. All plan to rebuild, but the process could take up to a year, so donations to the GoFundMe campaign would be greatly appreciated.