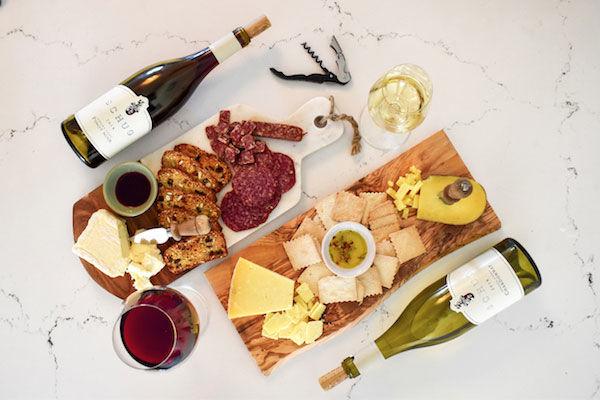 Sip Wine, Eat Cheese, and Help Small Farms
No, Board At Home doesn't mean the kids are coming back (again)—instead, it's a way to support artisanal cheese companies, wineries, and charcuterie makers by having curated kits of goodies delivered to your door. To make it easier, there are two sizes of kits, but you need to get the larger one to get the charcuterie.
In addition, five percent of the proceeds will go to the the LEE Initiative, which assists restaurants and their workers, so you can even feel a little noble while you nosh and sip.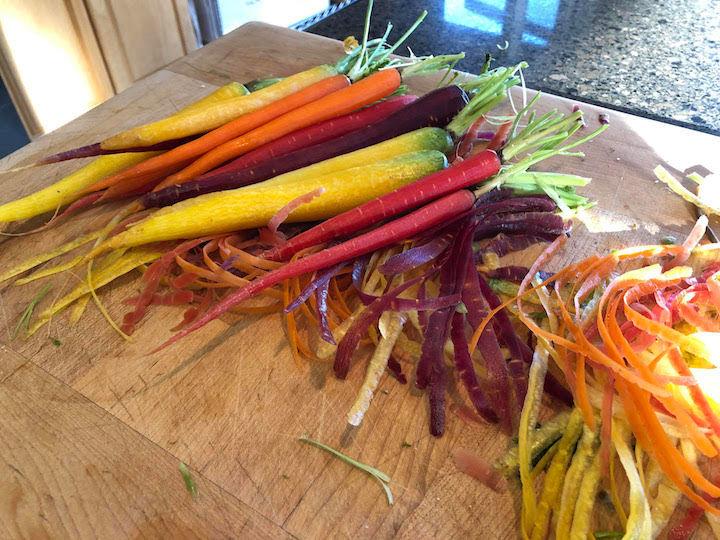 More and More Restaurants Waiting For Take-Out Orders
With the possibility of reopening for on-site customers becoming more and more likely, all of a sudden there has been increase in take-out options—and as always, we urge you to support your favorite restaurants as they try to survive these difficult times.
Abstract Table and The Gastropig: The two Oakland restaurants share the same uptown location, though with different hours and menu, but now they are combining for creative, seasonal weekend brunches by chef Andrew Greene. Preorders are required for the 11 a.m. to 1:30 p.m. pickup time slots.
Bondadoso: The Walnut Creek coffee shop has its online ordering system up and running to make it even easier to sample their wide variety of coffees, teas, and pastries.
Chanchos: Though the plans for Low Bar, a self-styled kitchen and cocktail joint, have had to be put on hold, chef Matt Myer isn't just kicking back. He's now offering burritos, tamales, and other Mexican comfort food out of the Itani Ramen space in uptown Oakland.
Chop Bar: Oakland's Chop Bar, near Jack London Square, is now offering individual and family-style meals—with cocktails available—every day from noon to 7 p.m.
Public Market Emeryville: Paradita Eatery and Pig in a Pickle have joined Mama Lamees, Minnie Bell's Soul Movement, Super Duper Burgers, and Peet's Coffee as the Public Market Emeryville begins to kick back into gear. The days and hours vary for each business, so call or check their websites for details.
Juanita and Maude: Albany's Juanita and Maude will begin its take-out service Friday, and from then on will have lunch and dinner Wednesday through Saturday noon to 8 p.m. Wine and cocktails are also on offer.
La Cocina: The acclaimed restaurant incubator is now offering a food box pickup every Tuesday from noon to 2 p.m., featuring dishes from the La Cocina businesses. Preorders are required, and pickup will be at Nyum Bai near the Fruitvale BART station. A vegetarian box is always an option, by the way.
Lake Chalet Seafood Bar and Grill: Though customers will only able to enjoy the views of Lake Merritt while they pick up their food (delivery is an option too), the Lake Chalet Seafood Bar and Grill's kitchen is once again up and running. Hours are noon to 8 p.m. every day.
Sabio on Main: After a hiatus due to a fire, Pleasanton's Sabio on Main is back offering takeout, with family dinners Tuesday through Thursday and three-course meals on Friday and Saturday. Pickup times are between 4 p.m. and 7 p.m.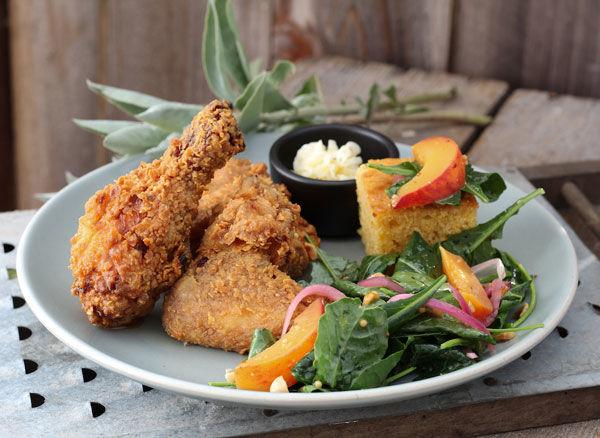 Homage Brings Bake-At-Home Pizzas to Central Contra Costa County
The Martinez pizzeria Homage will deliver pizza kits within 15 miles of the county seat, and the kits include four personal-size pizza dough balls and all the necessary ingredients for a variety of choices. In addition, Homage is offering ready-to-bake cookies, salads, and beer.
Uncle Yu's and Andy and Yu's Combine Wine With Appetizer Offer
The Lafayette (Uncle Yu's) and Pleasanton (Andy and Yu's) restaurants will make it easier to enjoy wine—if you order six bottles of wine, you get a $28 appetizer platter for free.
And of course they offer takeout and delivery from their menus.
Lafayette to Add Another Sushi Option
Berkeley sushi spot Kiku Sushi is adding an outlet east of the tunnel, with plans to open on Lafayette Circle just down from Mt. Diablo Boulevard. Kiku Sushi offers takeout from its Berkeley location, but no word on when or if that might happen in Lafayette.
During these unprecedented times, Diablo Dish will be keeping a running list all the local restaurants that are still serving food to-go during the Bay Area–wide shelter-in-place order. Support our local restaurants!   
---
Got Dish? Send an email to dish@maildiablo.com.