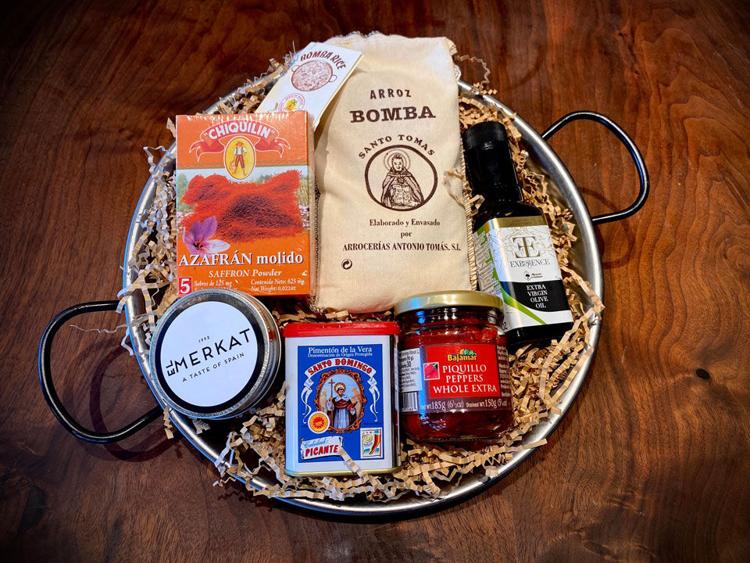 Telefèric Turns Its Patio Into Upscale Spanish Market
Walnut Creek's Telefèric Barcelona, like all restaurants, is exploring every option to survive the pandemic, and its latest move is transforming its patio into a gourmet grocery store.
Authentic Spanish products—many, of course, with a Catalan flair—are on offer, including paella kits, imported Spanish cheese and ham, and even desserts. Oh, and naturally beer and wine are available as well.
G-Mama's Halal Indian Now Open in Danville's Crossroads
San Ramon Valley diners now have another Indian food option with the opening of G-Mama's Halal Indian Food in the Crossroads Shopping Center on San Ramon Valley Boulevard. The menu is filled with the usual Indian offerings, but note that the new spot's specialty is biryani rice dishes.
Hazy Barbecue's Name Tells the Story
If you like barbecue and hazy IPAs, then the new spot in Danville—next to Primo's—is for you. Hazy Barbecue is now open, which means pulled pork, brisket, salads, and even desserts are all ready for takeout.
The Curry's Splash Cash to Local Restaurateur
As if we didn't love them enough already, this comes across the news: Bay Area royalty Steph (basketball star) and Ayesha (food entrepreneur) Curry gifted $25,000 to Lee Tran of Oakland and Emeryville's Monster Pho. Like many in the industry, Tran has struggled to weather the pandemic and the Curry's—who partner with Monster Pho for their Eat. Learn. Play. Foundation—decided to reward the scrappy chef with a surprise check over the New Year.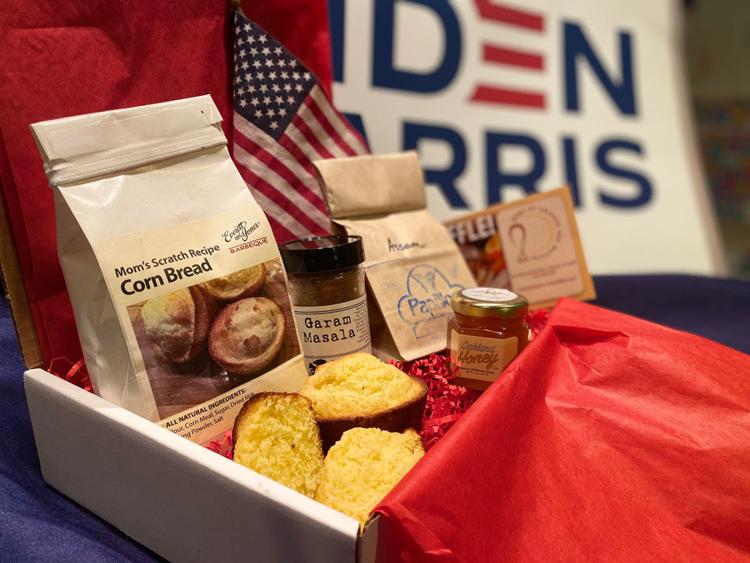 How Biden/Harris Supporters Can Augment Their Inauguration Celebration
Local Food Adventures has put together a box of goodies that supporters can assemble into a day's worth of food and drink while they watch the January 20 inauguration of Joe Biden. The $49 package includes a corn bread muffin mix, local honey, spices, and a coupon from the Home of Chicken and Waffles, which is owned by Kamala Harris's cousin.
In addition, starting at 8 a.m., Local Food Adventures will be online, and all who buy the box are invited to join in a virtual event that will include preparing the muffins and enjoying the day. Note, though, that you need to order in advance.
La Santa Torta to Take Over Old Kan's Old Oakland Spot
Though Old Kan Beer and Co. is still brewing its local beers, its kitchen and dining room have been unused since the beginning of the pandemic—but La Santa Torta will take over both this month.
This will be La Santa Torta's transition from a taco truck operation to a brick-and-mortar restaurant near Howard Terminal (just north of Jack London 
Square). Expect the same birria tacos and other specialties, and in the long run, look for a shared patio with Old Kan that will highlight both companies' products.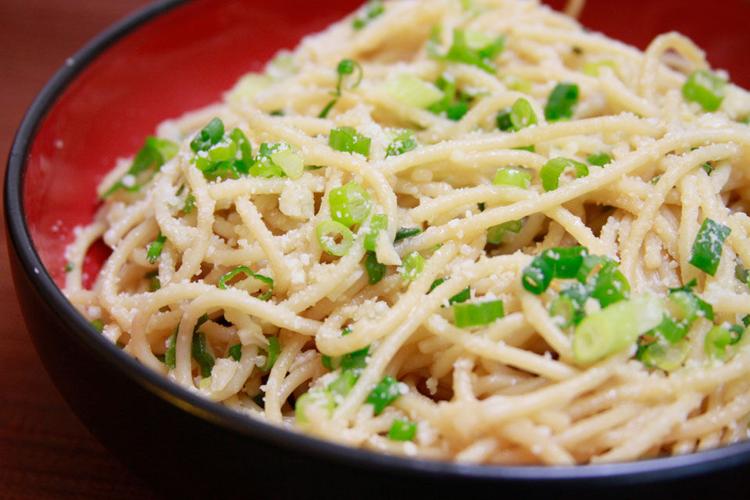 Monkey King Makes a Move Into Oakland
The Alameda-based Monkey King Pub and Grub is expanding into Oakland at the end of this month, bringing its affordable Chinese/Asian food to Piedmont Avenue (just up the street from Commis).
The eight-year-old business is named for the hero of the famous Chinese adventure novel "Journey to the West," written in the 16th century about a trip to India to retrieve and translate Buddhist scripture. The Monkey King is inventive, clever, and overcomes many obstacles and demons to help his friend, a monk, survive the trip and eventually produce the Chinese version of the Buddhist works. But of course you already knew that …
Miss Ollie's Transitions Beyond Food
Miss Ollie's, a justly celebrated Old Oakland spot specializing in Caribbean food including an amazing fried chicken, has sadly shut its doors. However, owner Sarah Kirnon has big new plans for the Old Oakland space. She's transforming it into Sanctuary, a nonprofit with the goal of promoting black creators. The idea, per SF Eater, is to create "a large outdoor space filled with food, music, and art provided by a revolving lineup of chefs- and artists-in-residence."
Not so lucky, a few more restaurants have shuttered for good, including Soul Provisions in uptown Oakland, Chinatown's Gourmet Delight, and Mexican café La Capilla in Berkeley.