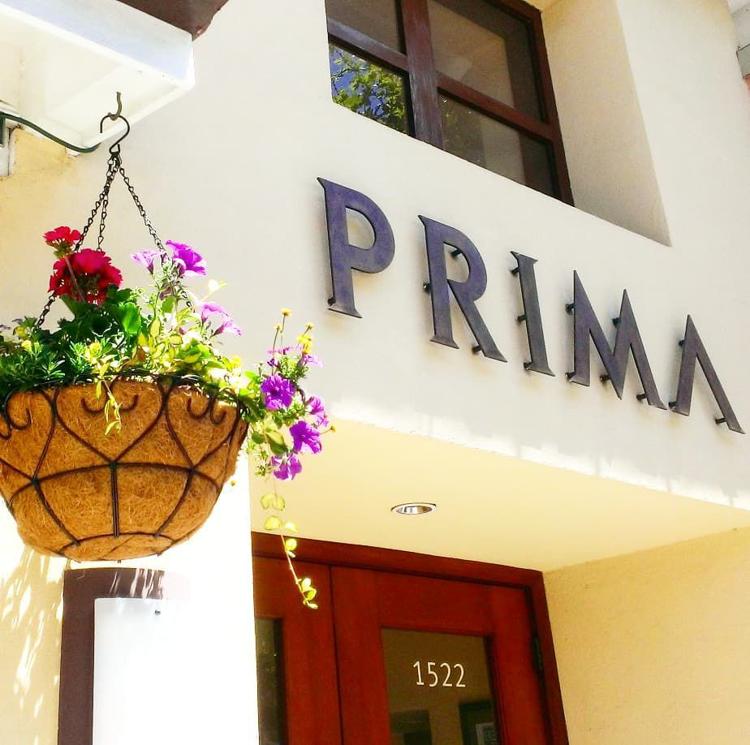 This one hurts. Anyone from Contra Costa County with a love for fine dining and authentic Italian has paid pilgrimage to Prima in downtown Walnut Creek. Executive chef and co-owner Peter Chastain put together a remarkable 20-plus-year run of offering thoughtful, comforting, and delicious food prepared with impeccable ingredients and care and served with unfailing hospitality and cheer—a complete package that earned Prima the praise of customers and food media alike (including too many Diablo magazine food awards to count).
However, like so many others, Prima has fallen victim to the economic fallout from the lingering COVID-19 pandemic and its disastrous impacts on the dining industry, in particular fine dining. Chastain and his business partner and wine director John Rittmaster announced in a newsletter to customers Monday that Chastain was leaving Prima and that the restaurant would not be reopening—of important note, Rittmaster does plan on keeping Prima Vini wine store up and running.
They said in the statement: "The longer the restaurant has been closed, the harder it has been to find a way to successfully reopen. We've finally come to the realization that we won't. This decision to close was not made lightly. The past few months struggling with this have been among the most difficult of our lives. It's very hard to say goodbye to something you've been a part of for so long; a Bay Area institution for 43 years. If the walls of Prima's restaurant could speak, what a story they'd tell!"
Chastain explained his decision as one of economics and of logistics given the restrictions that would likely be in place even when indoor dining was given the green light. "In addition to it not being anywhere near financially viable for anyone, I think most of you would agree it does not look like something either our guests or ourselves would probably enjoy very much."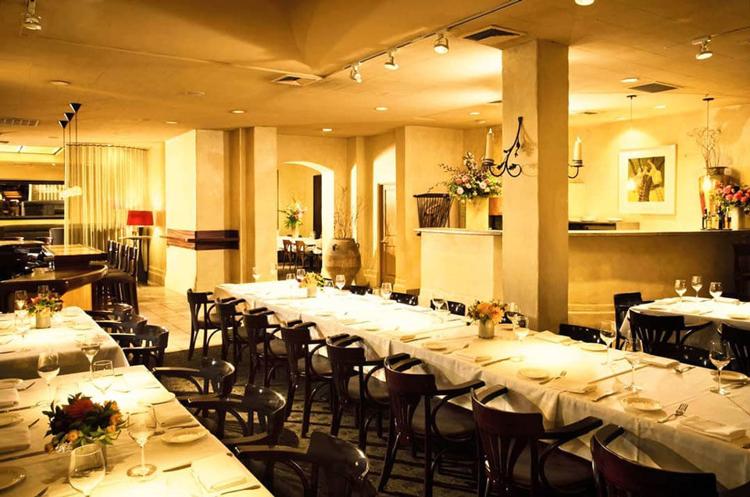 When reached by phone, Chastain was both philosophical about the changing times over the last five years and thankful for his 21 at the helm of Prima.
"Things have their place in time," he says. "And as timeless as we tried to be, if financially it didn't work and it's not conducive to what people are doing, it's best to acknowledge and move ahead. We've gotten such an outpouring of love and support from our customers and staff; it's heartwarming. I've been going through old menus and recipes and letters, taking a walk down memory lane. We did something really, really great."
As for the future, Chastain said his only plans at the moment were to go to "go look at the ocean; maybe swim in it." In a note to staff, however, he did leave open the possibility of seeking "another opportunity in the future—stay tuned!"
We will indeed. Until then, arrivederci!
Orinda May Get Its Own Market Hall 
A proposal that would combine restaurants and retail across the street from the Orinda Library and Community Center has one last hurdle to clear before work can begin to make it a reality.
The Planning Commission approved a plan for The Station, a 19,300-square-foot project, last month, and now it's up to the City Council to sign off on a project that includes Orangetheory Fitness, an indoor market hall and a front courtyard and patio. One reason for excitement about the idea is that the Station would be the first development in the area since 1975.
There are issues that have to be addressed, including parking and zoning adjustments, but developer Paul Ugenti has already revised his plans to go along with community and administrative input, so hopes are high Orinda will soon have a vibrant set of businesses on a lot that's been vacant since 1998.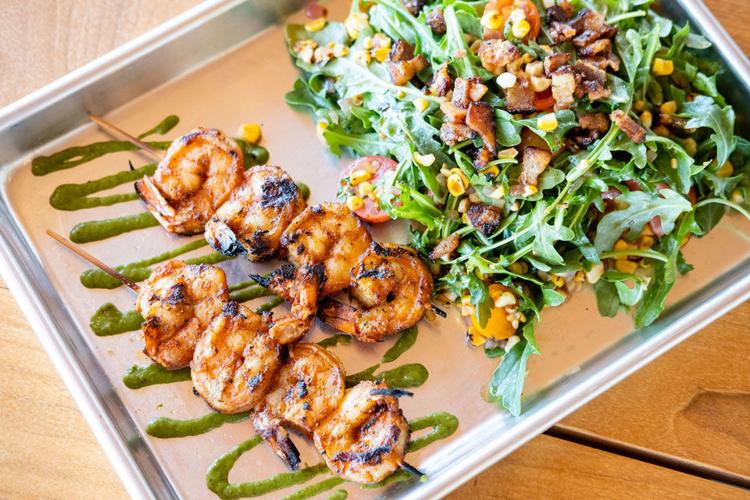 Rocky's Market Bubbles Up in Brooklyn Basin
We admit it's hard to keep up with all the Oakland neighborhoods—it seems like they add a new one to the map every couple weeks—so if you didn't know Brooklyn Basin was across from Alameda north of the Park Street bridge, you're forgiven.
But you now have a reason to go there, as The Kitchen at Rocky's Market will open up in the recently restored 9th Street Terminal with patio seating for 75; breakfast, lunch, and dinner menus heavy on locally-sourced organic products; and local beer and wine. The space also includes Rocky's Market, and during the grand opening this weekend (Friday through Sunday), owners Corinne Kinczel and Brady Bellis will donate a portion of the proceeds to their nonprofit, Nourish the People, which supplies groceries to families in need.
Walnut Creek Preview: 5 Tacos and Beers
The same folks who will be opening Los Moles on Locust Street (in the old Tender Greens space) have just launched a new restaurant on Solano Avenue in Albany called 5 Tacos and Beers.
Like the planned Walnut Creek spot—expected to open in 2021—5 Tacos and Beers features an upscale take on classic Mexican food. Of course, sides, desserts, and beer will all be available, both for takeout and patio dining, and the trip through the tunnel should shed some light on what the local Los Moles will have to offer.
Concord's Canasta Kitchen Shifts Gears at Alameda Outlet
Canasta Kitchen, with a popular food truck and brick-and-mortar location just off Todos Santos Plaza, has rebranded what was once CK Kitchen in Alameda to the second coming of Canasta Kitchen. The food will be the same simple and traditional fare available in Concord and on the food truck.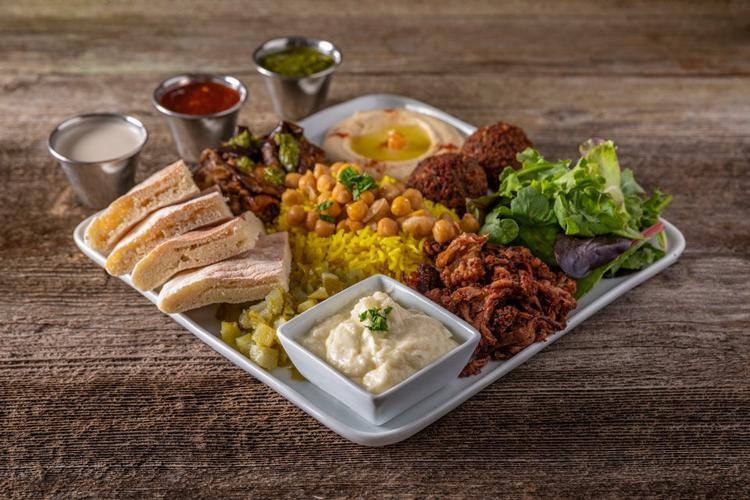 San Ramon Updates: New SAJJ Options and Social-Affair Patio
SAJJ Mediterranean in San Ramon has made it even easier to order by allowing customers to order meals that have already been packaged rather than customizing each order. (Of course, the original menu is still available.)
And speaking of San Ramon, Social-Affair is now open for patio dining in City Center Bishop Ranch, with wine, chai, and tapas on offer.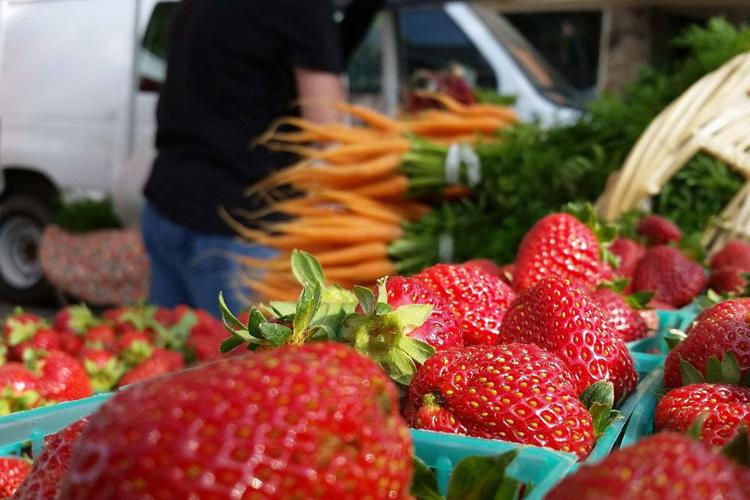 Jack London Square Farmers Market Returns Sunday
Of course, social distancing and mask-wearing will be part of the experience, but the long-awaited return of the Jack London Square Farmers Market will still be a welcome return to semi-normalcy. The market made its first appearance in 1989, though this year for the first time it will be run by the Concord-based Pacific Coast Farmers' Market Association.
Hours are 9 a.m. to 2 p.m., every Sunday.
Abstract Table Has a New Home in Berkeley
Adventurous Abstract Table chefs Andrew Greene and Duncan Kwitkor will take their boundary-busting combination of unusual flavors and artistic presentation to Berkeley to take advantage of the patio at Cafenated Coffee Company.
Reservations for up to four are available from 6 to 9:30 p.m. Thursday through Saturday, and takeout is available during the same time frame. 
Cafenated Coffee, meanwhile, remains open from 8 a.m. to 5 p.m. daily for, not surprisingly, coffee and tea, along with sandwiches, quiche, and burritos.