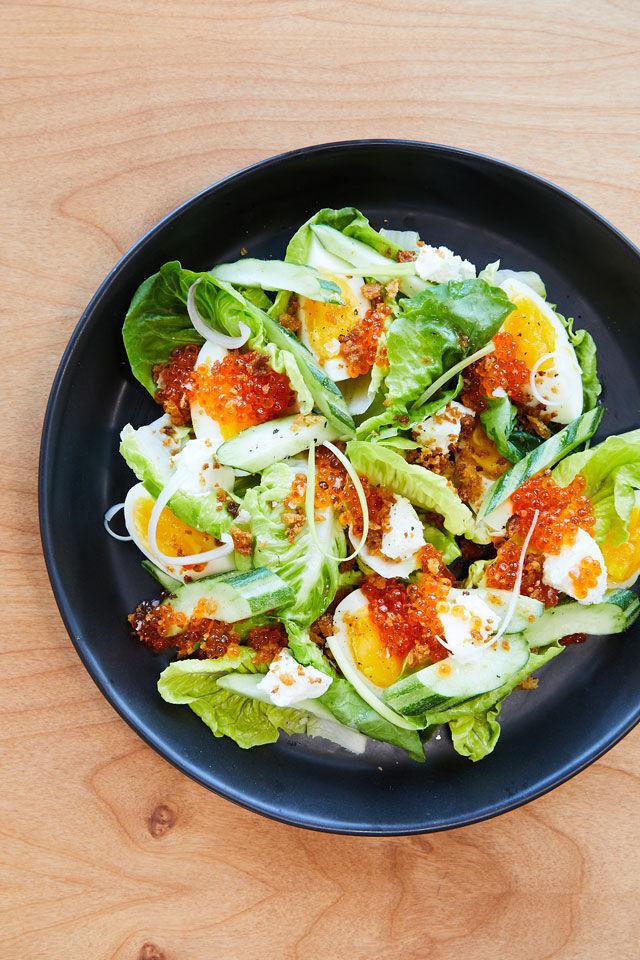 Range Life Debuts on the Chronicle's Top Restaurant List
This Livermore favorite of ours made San Francisco Chronicle food critic Soleil Ho's list of 88 top restaurants, and it's a well-deserved honor. It is somewhat surprising, though, that Range Life is the only restaurant east of the tunnel to qualify—but still, Ho's eclectic list covers all sorts of cuisines in all kinds of settings. Here's a quick breakdown by city.
Oakland
Michelin-starred Commis is an East Bay foodie must-go, but the rest of Ho's list includes everything from classic pasta to tiny taco shops. We've been to most, at one time or another, and they've all been winners, so don't be afraid to branch out.
Berkeley
Great China is a staple and its wine list is extensive, but the Cultured Pickle Shop is, well, a pickle shop rather than a full-on restaurant.
Emeryville
The Emeryville Public Market has lots of good options, and Minnie Bell's Soul Movement gets the call from Ho.

Albany
All credit to Ho for picking out obscure restaurants that fly under the radar. Wojia Hunan Cuisine, like Kyain Kyain in Fremont, has no obvious online presence.
San Leandro
San Leandro makes an appearance with the eclectic Top Hatters Kitchen and Bar, which isn't a Roaring '20s speakeasy but actually more focused on Vietnamese cuisine.
Fremont
Like Wojia Hunan in Albany, you have to find Kyain Kyain's Burmese food on your own.
Hayward
Los Carnalitos La Mejor Comida Chilanga may have the most sonorous name, but its high-quality Mexican food puts it on the list.
Pop-ups
It's a brave new world when pop-ups and food trucks make a top restaurant list, but welcome to 2020 …
Livermore Valley Winegrowers Give $85,000 to Local Schools
Despite COVID-19 restrictions, the annual Livermore Valley Wine Auction generated $85,000 for the Livermore Joint Unified School District, just in time for school to start.
Part of those funds will go to continue the school district's distribution of approximately 1,100 meals a day to hungry children.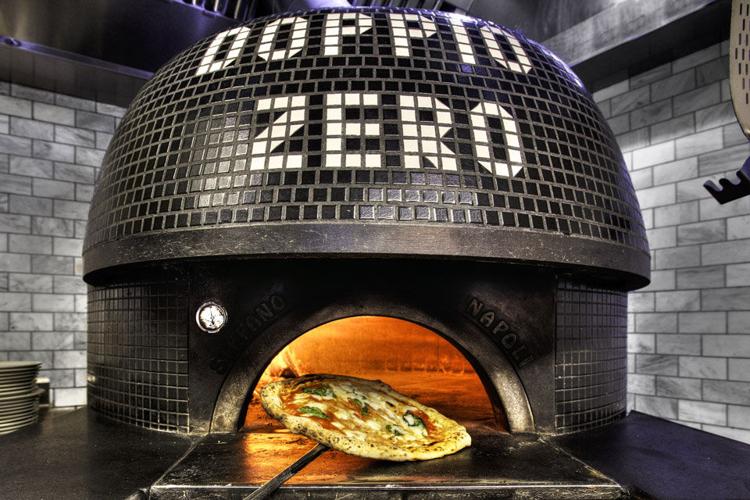 Doppio Zero Opens in Concord's Veranda
Though Doppio Zero is best known for its pizza, Concord's newest Italian spot also has plenty of pasta to go along with meat and fish entrées. This Doppio Zero is the third in the greater Bay Area, with other locations in San Francisco and Mountain View.
And in case you were wondering, "Doppio Zero" means "double zero," a reference to the top-rated flour used in restaurants in Naples.
Concord's Virtual Oktoberfest Starts October 1
Not much can stand in the way of beer drinkers celebrating Oktoberfest, and certainly not a pandemic—but Concord's 2020 version will be a virtual gathering.
No, that doesn't mean virtual beer (the beer is definitely real), but rather that celebrants will pick up their Porch Pour Party packages from participating providers, and then say "Prost" on their own property.
E.J. Phair Brewing Company, Concord Tap House, The Hop Grenade, and (the aptly named) Epidemic Ales all have their own special Porch Pour Party packages, and since Oktoberfest lasts for a month, there's plenty of time to sample them all.
Pick up a Oktoberfest 2020 Passport at the Visit Concord website, and that will pop the top on the third annual Concord celebration of the art of brewing beer.
More Oktoberfest At Home
It just so happens that Diablo put together a little guide to celebrating Oktoberfest at home—with the help of some East Bay experts. Click here for tips on cooking up pork, recipes for traditional German side dishes, and how to differentiate between a Pilsners and a Hefeweizen.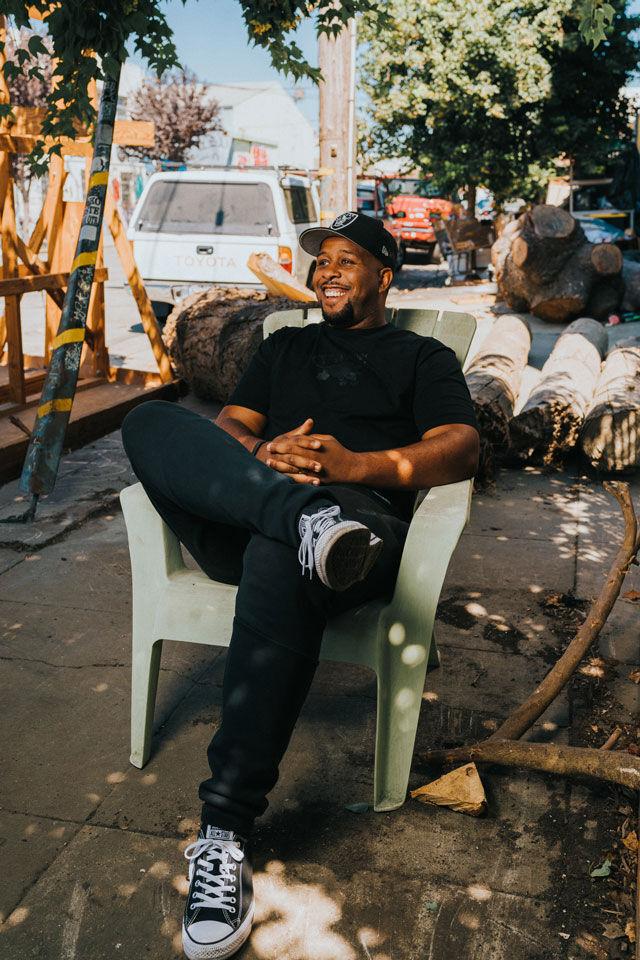 Horn Barbecue Opening Delayed
Ah, it's been a tough road for pit master Matt Horn getting the first brick-and-mortar location of his lauded Horn Barbecue up and running in west Oakland. He was expected to debut last weekend, but a bureaucratic snafu with the indoor smoker scuttled those plans at the last minute (the city of Oakland simply has not covered itself in glory throughout this process). We checked in with the Horn team, who, while frustrated, remained optimistic that they would be able to open later this week.
Here's to that happening this time. Diablo was lucky enough to attend a media preview in which Horn—an incredibly hard-working sweetheart of a man—chatted about his life story and barbecue philosophy while we scarfed down beef brisket, lamb shoulder, and spareribs that had been smoked for up to 18 hours. We can report that the food is well worth the wait, so keep an eye on Horn's Instagram feed for opening updates.
Temptation—In the Form of Sweet Treats—Touches Down in Concord
The aptly named Devil and Angel is now open in Concord's Veranda, offering both soft serve ice cream and bubble milk tea. Of course only theologians are equipped to finally determine which of the two is the devil's favorite, and which is on the side of the angels —but a thorough examination of both is probably still the best course for the layperson.
Take a Sunday Stroll Down Telegraph in Oakland
The first Picnic on Telegraph isn't quite the picnic you may picture—it's really a 16-block stretch of Telegraph Avenue (from 39th to 55th) that will feature shopping, food, and fun from 11 a.m. to 8 p.m. Sunday. 
There will be expanded outdoor seating for Aunt Mary's Cafe, Roses' Taproom, Prima Materia, North Light, Marufuku Ramen, The Avenue, Saucy Oakland, and Burma Superstar, plus takeout from I Scream Donuts and Cholita Linda. Add yoga classes, outdoor games, kickboxing, and lots of shopping, and you've got a perfect antidote to the COVID-19 blues.