Lafayette Restaurant Flies the Coop—see it November 15
The Cooperage American Grille on Fiesta Square in Lafayette (across the street from Tutu's Food and Drink, which used to be Chow) will unveil its new name and new look with a relaunch party November 15. Lamorinda stalwart Diamond Dave will supply the music that night, and The Coop will be raising funds for the Lazarex Cancer Foundation while showing off not only a new vision but also Lounge 32, situated in the back room.
New takes on restaurants are always worth checking out, and it's great to see that, unlike others that simply folded their wings when times got tough, the Coop is still flying.
Dublin's Amakara is Back in Business … Again
Amakara, a 10-year veteran of the Dublin dining scene and go-to Tri-Valley sushi destination, made a big move this summer, shifting to the first floor of Aster, a new residential complex, and opening August 3.
But then came an issue with Alameda County that took seven weeks to resolve, and only last week did Amakara reopen—again.
So now, without fear of further interruption, fans of Amakara's sushi bar—and full bar—can get back to enjoying the menu that made the restaurant one of Dublin's most popular.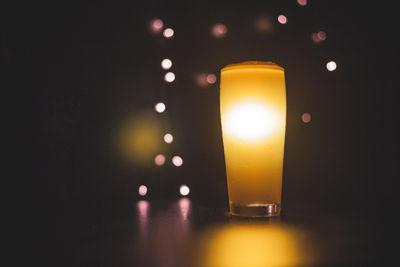 Better Late Than Never: Calicraft Brewing Co. Celebrates Halloween
And since you spent Thursday night handing out candy to teenagers, you might as well enjoy Friday, right? Starting at 5 p.m. on November 1, Calicraft Brewing Co. in Walnut Creek's Shadelands will host a Boos and Booze Halloween Party with a costume contest, silent disco, and of course, Calicraft beers. Oh, and there will be candy, too—if you don't mind leftovers.
Duende Highlights Autumn's Harvest
Oakland's Duende and Cooks Company Produce will combine November 7 for a special six-course family-style feast featuring modern Spanish cuisine and local, in-season produce. There's also an optional wine pairing for the 7 p.m. event, and the cost is $95 without the wine and $120 with some.
Free Fries for Happy Hour Imbibers at Super Duper Burgers
You don't often connect happy hours and burger places, but Super Duper Burgers—with East Bay locations in Berkeley, the Public Market Emeryville, and the Veranda in Concord—is exploring new territory with its 3 p.m. to 6 p.m., Monday through Thursday happy hours.
The idea is simple: Order beer, wine, or a spiked shake, and get a free order of fries. Which of course will be salty, make you thirsty, and encourage another round of local beer or wine.
Looking for Adventure on Halloween? Try this Spooky Food Tour
Local Food Adventures has added a special Halloween edition of its Oakland Sweets Spirit and The Beyond Food Tour at 4 p.m. Thursday, October 31 to start Halloween off on a spooky yet sweet note.
The two-hour tour includes stops at Piedmont's Mountain View Cemetery and the Chapel of the Chimes (designed by Julia Morgan), plus chocolate chip cookies from Fenton's Creamery, Ghirardelli chocolate squares (eaten at the resting place of the firm's founder) and mai tais at the Kona Club tiki bar. The cost is $40 ($35 without the mai tai)—and the ghosts come free of charge.
Wente Vineyards Offers a Perfect Pairing: Pinot and Pork
On November 7, there will be a five-course, wine-paired meal that matches pork—from chorizo to pork chops—with a selection of pinot noirs.
The 5:30 p.m. to 8:30 p.m. event costs $200 and will be at the Vineyard Table and Tasting Lounge—which just adds a gorgeous setting to a perfect pair.
Zachary's Chicago Pizza Now Open in Oakland's Grand Lake District
Be warned, though, that lunch service hasn't started at Zachary's Chicago Pizza Grand Avenue location (near Jean Street), but all the favorites on the menu (and who are we kidding, it's the ooey-gooey deep dish) are available starting at 5 p.m.
Sun Rises in West: Starbuck's Closes on Piedmont Avenue
It's hard to believe but a Starbuck's outlet somehow managed to not sell enough Frappuccinos to turn a profit and the Piedmont Avenue location has closed.
Another Oakland closing has been announced as well, but sadly is less surprising given the pressures on independent restaurants. After 13 years, Flora in Uptown will shut down November 9, along with the neighboring bar, Fauna. There are plans for a replacement by the new owner—Christ Aivaliotis, co-owner of The Kon-Tiki and a former Flora bar manager—but it will probably be springtime before another restaurant blooms in the same spot.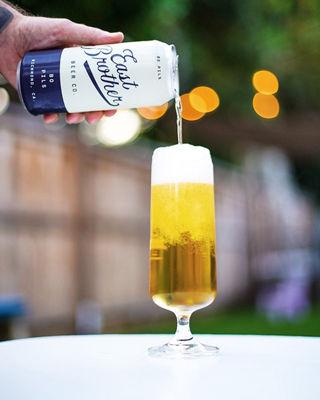 Ten Bay Area Beers Honored at Great American Beer Festival
The Great American Beer Festival gathers together the best beers in all the land and hands out awards in 107 beer-style categories from a host of breweries. This year, as always, the Bay Area was well-represented on the medal list, with nine different brewmasters tasting victory. The medalists are:
Morgan Territory Brewing (Dark Reckoning and Old Diablo)
East Brother Beer Company (Bo Pils)
Almanac Beer Co. (Farmer's Reserve No. 5)
21st Amendment Brewery (Emperor Norton's Sweet Stout)
Bartlett Hall (Powell Street Porter)
Third Street AleWorks (Annadel Pale Ale)
Santa Clara Valley Brewing (Dry Creek Blonde Ale)
Barebottle Brewing Company (Torcido)
Pond Farm Brewing Company (Devil's Gluch)
Congrats to all …
---
Got Dish? Send an email to dish@maildiablo.com. Or follow me on Twitter @DiabloDish.