Contra Costa County Now in "Red Tier"—Indoor Dining OK
Usually "red" means "stop," but in the state's tiered reopening system, "red" means "go"—sort of.
For restaurants, the bottom line is that they can operate at 25 percent capacity indoors, or with 100 people, whichever is less. Expect many restaurants to immediately open up their dining rooms, but reservations are basically a must in the short run.
And it's also imperative that people, and not just people in restaurants, keep wearing masks and maintaining social distance so that the county doesn't slip back into the purple tier, which would put us all back at square one.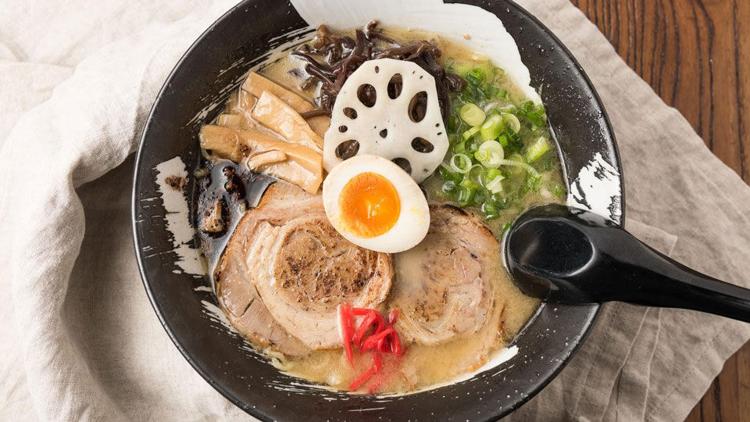 Ramen Hiroshi Ready for San Ramon
There's no greater need for comfort food than there is right now, and Ramen Hiroshi—also in Walnut Creek—is stepping in to fill the need in San Ramon. There will be outdoor dining and takeout available for the restaurant on the second level of City Center Bishop Ranch, and presumably there will be some indoor service as well.
The opening was originally set for October 1, but was pushed back until this Saturday.
Wente Vineyards Wine and Small Bites Are Back at the Tasting Lounge
Even though the wine will have the familiar labels, and the food will come from the same kitchen, there are changes as Wente Vineyards reopens the tasting lounge on Arroyo Road.
First, reservations are required (Thursday through Sunday noon to 6 p.m.), and only bottles of wine and small bites are available. Still, an afternoon in one of the most picturesque settings in the East Bay is always welcome, even if the experience is a little different than we're used to.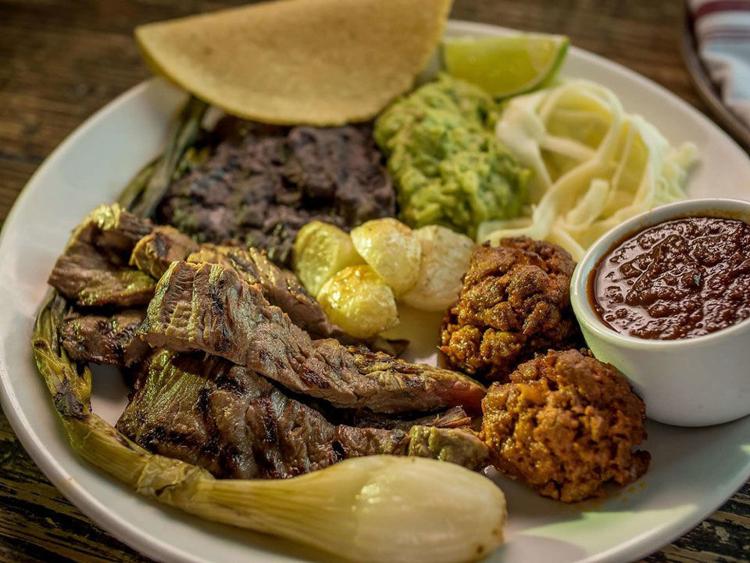 Oakland Favorite Nido Reopens its Original Site
Though Nido's Backyard and its expansive patio have been up and running for a while, the original 5th and Oak Street location just got back in business last week, offering takeout and some sidewalk seating.
The menu isn't as expansive—at either spot—as it was before the pandemic, but any opportunity to enjoy some of Oakland's best Mexican food is always welcome. Nido is open Thursday through Monday from 4 p.m. to 9 p.m. while Nido's Backyard is open from 11 a.m. to 9 p.m. seven days a week.
Berkeley's La Marcha Adds Patio Seating
Tucked away near the intersection of University and San Pablo, the La Marcha Tapas Bar is one of Berkeley's hidden gems—but it just got easier to enjoy as outdoor patio seating behind the building is now ready for use.
And though the name says "tapas," La Marcha also serves all kinds of paellas to go along with an extensive wine list.
Milano Ice Cream, Surprisingly, Isn't All About Gelato
You see the name "Milano" coupled with "ice cream," and the obvious conclusion is "gelato." But instead think "Afghanistan." Milano Ice Cream, the latest addition to Concord's dessert menu (though it won't arrive on Todos Santos Plaza for a while) will feature sheer yakh, an Afghani version of ice cream similar to Indian kulfi ice cream. Regardless, anything frozen with milk, sugar, and plenty of flavor works for us.
States Coffee Claims New Territory in Oakland
With locations in Benicia and Martinez already, States Coffee will be moving into two Oakland spots that previously housed Subrosa Coffee. One is on Martin Luther King Jr. Way next to Arthur Mac's Tap and Shack, and the other is just a few blocks away on 40th and Webster Street.
Also, Keith Gehrke and Brett Benzer, the owners of States Coffee, will soon be adding a second Farm and Flour bakery on San Pablo Avenue to complement the original in Benicia.
Oakland Loses Another Standby: Dopo Now Closed
Dopo built up a devoted following during its 17-year run on Piedmont Avenue, thanks to its crowd-pleasing pizza and pasta, but the COVID-19 crisis was just too much to overcome.
Pollara Pizzeria on Fourth Street in Berkeley, run by the same owners, is still open, however.
Prizefighter Up Off the Mat
We had a great time chatting with Jon Santer, owner of master mixologist of Emeryville's Prizefighter, as part of Diablo's virtual happy hour series in August (click here to check that out). Despite the fact that his bar has an ample outdoor space, Santer had been unable to reopen for in-person service because he doesn't offer food. So, we were stoked to hear that Prizefighter has reopened patio service (with tamales) Thursday through Sunday, 3 to 8 p.m. Check 'em out if you get a chance: They serve a mean daiquiri.
Starline Social Club On the Market
One up, one down seems to be the name of the game these days. Sad news came out last week that the owners of one of Oakland's top drinking, eating, and performance venues, Starline Social Club, were calling it quits and putting the historic uptown venue on the market. They broke the bad news on their Instagram by saying, "Well fam, we held out as long as we could!" The good news: They hope to find a deeper-pocketed buyer who will continue to operate the Social Club as, well, a social club.
Daughter's Diner Brings Updated American Menu to Uptown
Old-fashioned diners might not be quite as hip as the latest Burmese-Swedish-Chilean mashup menu the foodies are drooling over, but the folks behind Daughter's Diner are betting that upgrading the basic diner menu with quality ingredients and some recipe tweaks will find an audience as well.
You can find out for yourself at 23rd and Webster Street—and anticipate all-day breakfasts and plenty of sweet treats.
Fort Point Rockridge Comes To, Well, Rockridge
The fifth Fort Point taproom has opened in Oakland and is the first one in the East Bay for the 12-year-old firm. Located next to Wood Tavern, Fort Point Rockridge will naturally feature Fort Point beers but also will serve hot dogs (and vegan dogs) from noon to 8 p.m. Wednesday through Sunday.