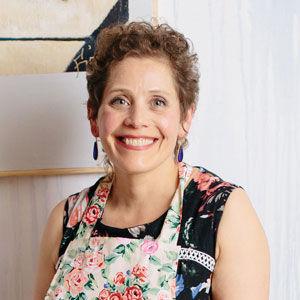 Takeout Tips From Those Who Know
We're all adjusting to the new semi-normal, and it's become clear that knowing how to reheat take-out meals to maximize flavor isn't as simple as it seems. So we reached out to Mica Talmor, the chef and owner of the newly opened Pomella in Oakland, and Bill Niles, of Range Life in Livermore, for some professional advice. Here's what we learned:
Pasta: "Generally speaking, regardless of sauce or shape, the best way to reheat is a pan, ideally nonstick," says Niles. "Add a couple tablespoons of water, make sure the pan is hot, and when the water steams, drop the pasta dish in. Heat and mix, and you'll have the closest thing to the version they intended for at the restaurant."
Meat: "Meat that has been grilled, pan fried, or roasted is best warmed up gently in the oven (low and slow, 300 degrees for 15 minutes)," says Talmor. "Microwave can work as well—heat for two minutes, but eat right away before it gets rubbery. If you have leftover meat that has already been cooked and cooled, slice it up and sauté it, adding a little fat, like oil or butter and maybe a splash of broth, or the wine you're already drinking." (We knew Mica was a chef we could relate to.)
But before you preheat the oven, Niles checks in with a somewhat different plan. "Not a ton you can do for things like steak without a sauce," he says. "Chicken or pork or lamb can be warmed in an oven and typically hot is best. You don't want something to take too long to warm in that it begins to cook (or overcook), so a hot oven, fan if you have it, and blast for a few minutes depending on the size of portion."
Or in other words, if you want to have a big steak, cook it yourself.
Meat in sauce: "Reheating meat in sauce is easy breezy," says Talmor. "Keep it in the sauce, and microwave for two to three minutes. If you don't have a microwave (what?), put it on the stove in a pot small enough to keep the meat in the sauce, then let it simmer for six to eight minutes. If you want to reheat it in the oven, keep it in the sauce and wait a lot."
("At Pomella, we have a lamb Shawarma plate that is grilled in advance, then placed overnight in a special marinade to be sliced and packed to be reheated at home. We got great results when tested in both microwave and oven. Super tender and juicy!")
Vegetables: "For a short while I lived in a tiny apartment in Oakland with no kitchen," says Talmor. "I had a dorm refrigerator, a toaster, and a microwave. I've got to tell you, veggies do great in a microwave. A little water or broth, and one of those glass microwave covers is all you need. If you're going to use an oven, just add a little water or broth and cover. On the stovetop, sauté veggies hot and fast."
Niles isn't as familiar with microwaves, so here are his options: "If it's a roasted vegetable, then reheat in a hot oven to take the chill off. If it's something that's been warmed like peas or asparagus, use a pan. Nonsticks are always more convenient in these situations."


Rice: "Rice heats up best in the microwave," says Talmor. "It's always good to add a little water or broth (a couple teaspoons) and then cover. Rice can get really dry in the oven. Adding moisture is a must."
Fried food: "We all know that fried food is best right after it's been fried, but since that's not an option these days (unless you're eating in the car), keep the container open or ventilated on the way home," says Talmor. "This will go a long way towards a successful reheating. Once you get home, use the oven."
"I had leftover schnitzel last week, and I reheated it in the toaster. Not the toaster oven, the toaster toaster. I had to toast it twice, but it was pretty amazing."
Hamburger: "If you absolutely need to have your burger warmed," says Niles, "then remove the toppings that won't survive heat (tomato and lettuce, for example). Grill the whole thing like a grilled cheese with a little butter. Don't leave it too long or the meat will overcook. Add your toppings back in and go."
Pizza: "Pizza is easy," says Niles. "If you have a pizza stone, get that hot in the middle of your oven. Rip one side of the box open so you can slide the pizza onto the stone and crisp the pie back up. If you don't have a stone, flip a baking sheet upside down."
Bread: "Depends on the style of bread," says Niles, "but typically the best approach is to wrap the bread in foil and warm it through in a 400- to 500-degree oven for 6 to 10 minutes. Remove the foil, and get the crust crispy again in the same temperature oven for a few minutes."
But the sad reality is that nothing can replace the restaurant experience. "Once a dish has been plated," says Talmor, "no matter how perfect it is, no matter if it's on a plate or in a to-go box, it starts to deteriorate."
Still, quality takeout is a lot better than what most of us can do at home, and it's the wave of the future, to some degree, so making the best of it—following the above advice—is something we should all take advantage of.
San Ramon's Firehouse 37 Takes Wing Again
Not only will Firehouse 37 wings be available for pickup Wednesday through Sunday from 4 p.m. to 8:30 p.m., but so will beer and the usual sports bar goodies—so head to Alcosta Boulevard and Bollinger Canyon Road for reminders of what we used to eat when baseball games were on TV.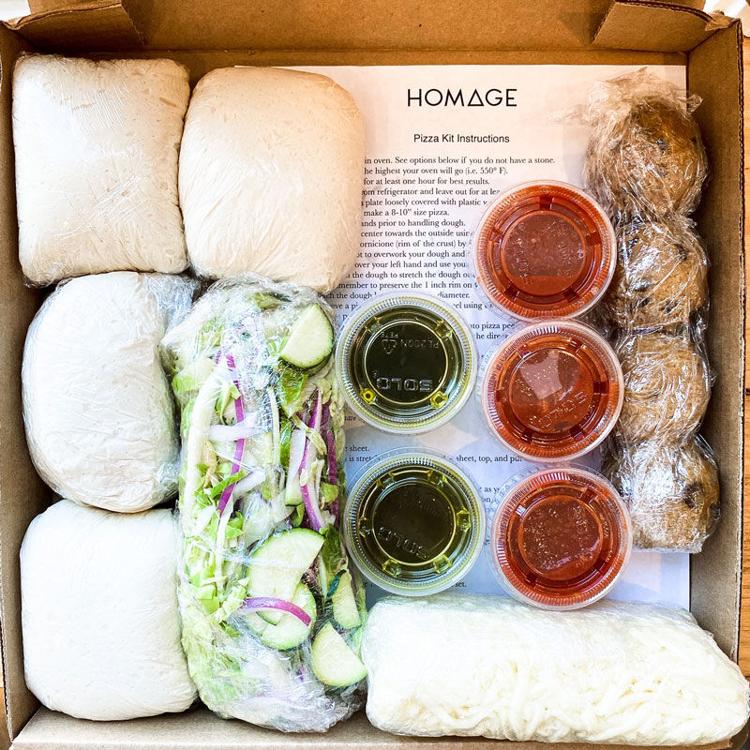 Homage, Shiba Ramen, Periodic Table Add to Emeryville Options
The Public Market Emeryville continues to rev up, as standbys Shiba Ramen and The Periodic Table are both open for takeout from 3:30 p.m. to 7:30 p.m. Fridays and Saturdays.
And Homage of Martinez will make the trip to Emeryville Friday, Saturday, and Sunday to offer grab-and-go salads and sandwiches along with their take-and-bake pizzas. Hours are 11:30 a.m. to 3 p.m.