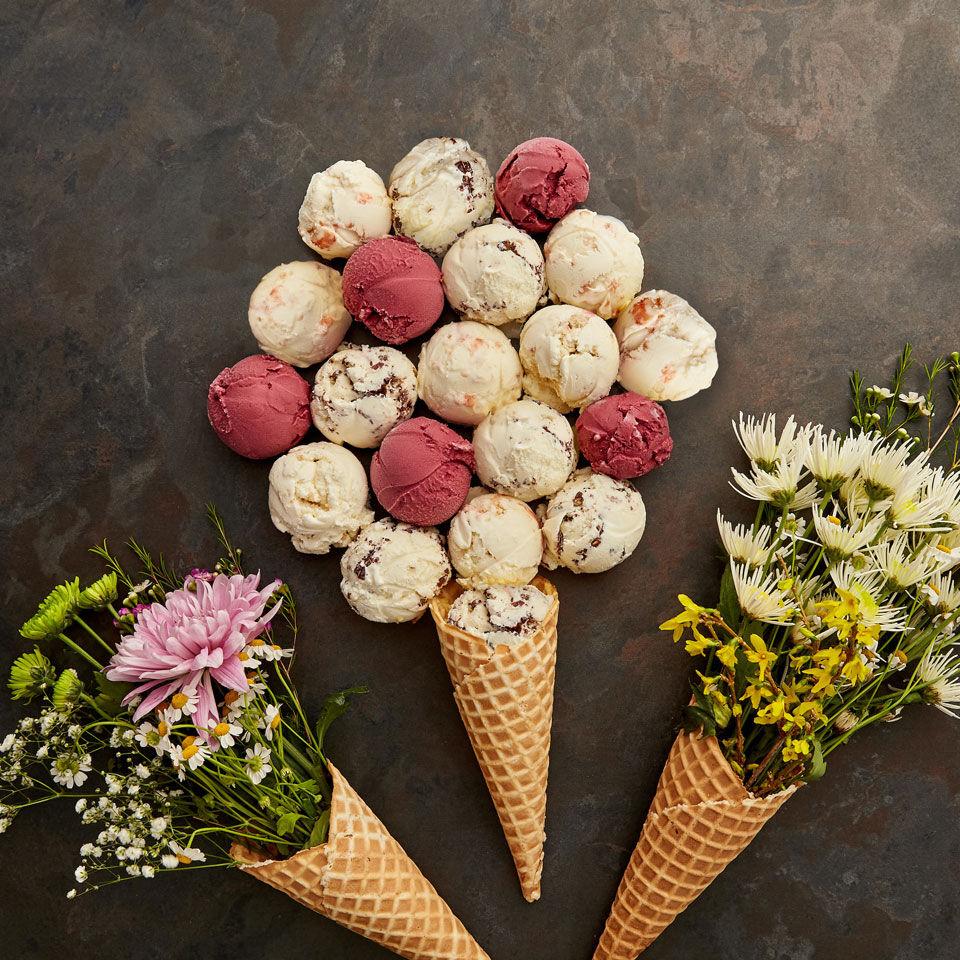 Salt and Straw Surfaces in San Ramon's City Center Bishop Ranch
The 21st Salt and Straw and first in the East Bay is now open in San Ramon, serving the Portland-based chain's eclectic, hand-made ice creams. Sure, you can get vanilla and chocolate chip, but if you happen to be in the mood for some rhubarb crumble with toasted anise, Salt and Straw is the place to go.
Oh, and the name? In the old days, before refrigeration was widespread, salt was used to cool down water enough to freeze cream, and straw kept it cold after it was made.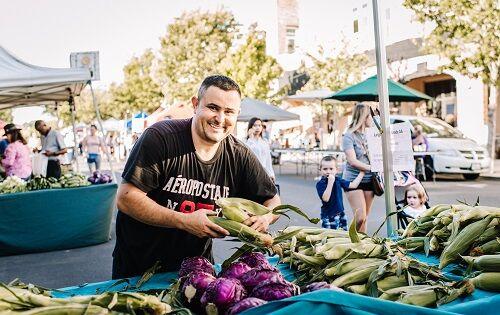 Benicia Farmers Market Starts 29th Year Thursday
Of course you knew Benicia was the first capital of California—for just over a year in 1853 and 1854—but you probably didn't know its farmers market got its start in 1982, long before there were almost as many farmers markets as there are Starbucks.
The weekly Thursday event will run from 4 to 8 p.m. on First Street down by the water (between B and D streets), but note that COVID restrictions mean there's no live music, no food sampling, and a mask-wearing requirement.
Pho Benny Adds Vietnamese Flavor to Lafayette
Of course you have to do some looking, as Lafayette's newest restaurant is tucked away in a storefront across the street from Trader Joe's—and good luck parking too—but Pho Benny is now open.
The focus is on beef pho, but there are plenty of other options, including sandwiches and clay pot dishes.
Danville's Cielito Cocina Mexicana Adds Music to its Patio Brunch

Kimberlye Gold and Rich Armstrong, both Bay Area music veterans, will make Cielito's Saturday brunch special with a noon to 3 p.m. performance May 1. (Note that reservations are required for patio seating.)
Gold and Armstrong both have ties to Tower of Power and Boz Scaggs, and between them, they also have strong connections to a wide variety of artists, including Tony! Toni! Tone!, Steely Dan, and Josh Groban.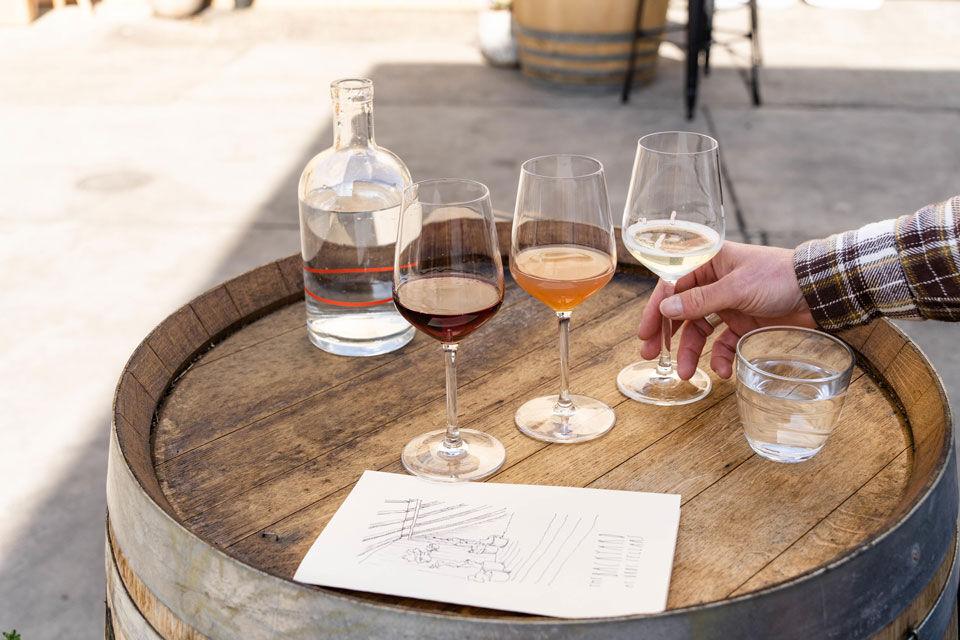 Broc Cellars Opens Backyard in Berkeley
Though there's a lot of disagreement about what a "natural wine" actually is, it's safe to say that it's wine that's made with less intervention than most. Whether "less intervention" means no sulfites, handpicked, or any of the other signifiers, aficionados notice a fresher, livelier taste and seek natural wines out whenever they can.
Berkeley's Broc Cellars makes its own version of natural wines, and now the curious can drop by its backyard patio on Fridays from 4 to 7 p.m. on Fifth Street to taste for themselves. On Saturdays and Sundays, though, Broc Cellars is only open to its club members.
Get a Jump on Mother's Day
Local Food Adventures has six gift boxes, from beer to baking, and one is bound to please mom. But note that orders have to be in by Friday.
Smitten Ice Cream will also sweeten Mother's Day with gift boxes that include three pints of ice cream, a side of cookie dough chunks, and even a card. (Order by Tuesday May 4, though, to guarantee on-time delivery.) And on Mother's Day itself, moms get a free sauce with in-person ice cream orders.
Celebrate Cinco de Mayo With Calavera—On Your Couch
Oakland's Calavera will be delivering taco kits, entrées, sides, and margaritas to honor the Mexican victory over the French on May 5, 1862.
And Sobre Mesa, also in Oakland, will make celebrating easy with a choice of cocktails, plus a couple appetizers.
Milkbomb Explodes Back into Action in Berkeley
Milkbomb Ice Cream was only open in Berkeley for about six months before the pandemic shut it down, but last week the ice cream store near Shattuck and University avenues finally reopened, Nosh reports.
The usual suspects are available, but there are plenty of more exotic flavors—guava sherbet, lavender Earl Grey, matcha caramel ribbon, for example—on offer.