Saul's Debuts Fresh-baked Bagels All-day
When life hands you lemons, make lemonade—or bagels, in the case of Berkeley's iconic Saul's Restaurant and Delicatessen. Owner Peter Levitt took his Jewish-style deli's enforced shelter-in-place closure as an opportunity to start baking bagels—which Saul's is now offering all day every day in North Shattuck. The big difference in Saul's bagels is that they bake them throughout the day—rather than the night before—meaning more than likely your order will be no more than an hour old and retain a fresh-from-the-oven "crunch." Yum.
Oakland's Duende Temporarily Shuts Down
After trying to make a go of it with just takeout and delivery, the uptown Oakland restaurant's chef and owner, Paul Canales, has decided to close the doors until indoor dining is permitted.
Margins are thin even in the best of times, and Duende was not a viable operation in these difficult times.
Another Mexican Option Opens in Walnut Creek
Dia Y Noche is the latest Mexican venture, and its outdoor dining complements the takeout and delivery menu. There are margaritas as well as the classic dishes, plus mariachi music on the weekends.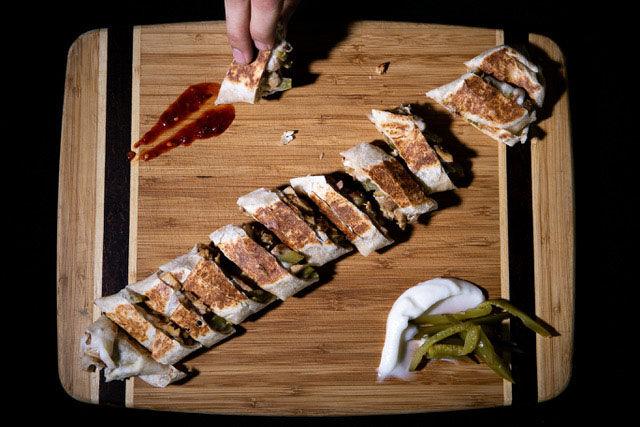 #DublinEats Rewards Faithful Diners With $25 Gift Card
Eat at any Dublin restaurant, post about it on Facebook or Instagram, submit screenshots, and get $25. Oh, and make sure to include "#Dublin Eats," have a photo of the meal, and tag the restaurant in the post.
But still, it's not exactly complicated, and $25 is $25.
Broke Ass Cooks Is Really Truth In Advertising
Even talented and experienced chefs are out of work and struggling—along with a lot of other people, to be sure—but this trio of fine-dining veterans is hoping to pay a few bills by offering home-cooked gourmet meals to pick up at their homes.
This month's Broke Ass Cooks menu features chicken (with a sweetened soy milk side) and must be ordered in advance for 2 p.m., 4 p.m., or 6 p.m. pickups on Friday, Saturday, and Sunday.
Berkeley's Bartavelle Back In Business—Well, Almost
Of course Cedar Street and San Pablo Avenue's Bartavelle Coffee and Wine Bar isn't back to normal, and the menu isn't what it was back in February. But—at least now—coffee, pastries, and some breakfast items are available from 8 a.m. to 1 p.m. Thursday through Saturday.
And there are plenty of wine and beer options as well.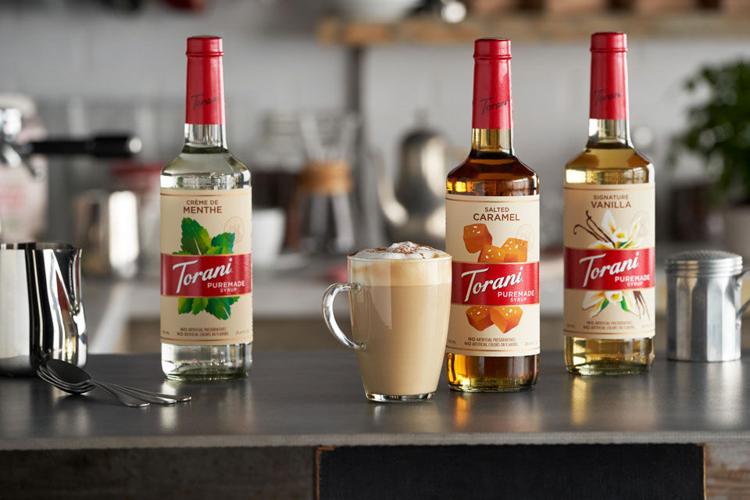 Torani Finally Makes the Move to San Leandro
Torani—with its ubiquitous bottles of syrups and flavors—has been in business since 1925, and despite battling a pandemic, completed a move of its Flavor Factory to San Leandro from San Francisco.
Eventually, the site will be open to visitors who will be able to test-taste future products, watch the production line at work while sampling existing products, and even visit a secret speakeasy hidden behind a bookcase—which is a nod to the company's survival through Prohibition.
Montclair Discovers What's Behind the Yellow Door
It used to be a dry cleaner, but now the yellow door that leads into the Yellow Door opens to much sweeter aromas, from coffee and kombucha to chili, salads, and sandwiches.
As time goes on, look for the menu to expand, but for now, it's walk-up only Wednesday through Sunday from 8 a.m. to 2 p.m—and masks, of course, are required.
Berkeley's Poulet Bounces Back Into Business
Though Saul's is the first Shattuck Avenue deli most people think of, Poulet has been around since 1979, and its 41-year survival is proof enough that a lot of folks find their way there as well. Now, after being closed since the start of the pandemic, Poulet is back at it.
Of course, the chicken is still on the menu, but like all the other favorites, it's preorder only, for pick-up and delivery. Hours are 11:30 a.m. to 6 p.m. Monday through Friday, and, for now, Poulet is closed on the weekend.