Another jam-packed SF Beer Week (10 days, actually) winds down this weekend. Here are a few East Bay events to whet your whistle. Check the complete list here.
Grillin' and Chillin' in San Leandro
Beer lovers will congregate to enjoy the event Drake's Grillin' and Chillin': A Family Affair on Sunday, February 16. Drake's Brewing Co., Triple Rock Brewing, and Jupiter will all be at Drake's Barrel House starting at 11:30 a.m., and there will be corn hole, board games, comfortable chairs, and a wide variety of quality beer. And there's no cover charge …
East Brother Beer Company's Birthday
Richmond's East Brother Beer Company has survived and thrived for three years in the increasingly competitive craft beer market, and to celebrate there will be live music, beer-infused food, and a special beer release. The party goes from noon to 8 p.m. Sunday, February 16 on Canal Street.
And if you just happen to have an East Brother T-shirt, it will get you $1 off every beer.
Original Pattern Brewing and Good to Eat Dumplings
So this isn't officially part of SF Beer Week, but it sounds awesome. A six-course, $35 guided pairing will highlight two of Oakland's many food and drink entrepreneurs—Original Pattern Brewing and Good to Eat Dumplings—and allow diners and drinkers to learn more about brewing and dumpling-making.
The site will be Original Pattern Brewing (on Fourth Street), the days will be Saturday and Sunday, and the times will be 11 a.m. to 1 p.m.
Fourth Street's Iyasare Finally Opens After Fire
It's been almost four full months since a kitchen fire shut down Berkeley's Iyasare, but the popular upscale Japanese destination is back in business.
Not only has the damage been repaired, but there are also some new items on the menu. A little renovation took place as well. Berkeley's Fourth Street is quite the dining destination these days with the (relatively) recent addition of an expanded Tacubaya and Pollara Pizzeria around the corner, plus new outposts of Lemonade, Project Juice, and Cafe Réveille down the street.
A New Coffee Option in Walnut Creek's Sprouts Shopping Center
Mo.ni Coffee and Tea has taken over the spot once occupied by the Coffee Bean and Tea Leaf in the Sprouts Center, joining Bondadoso Coffee and Tea Collective as another family-owned caffeine option. Of course, you have to find parking in that jam-packed lot, but for those looking for an alternative to Starbuck's or Peet's, it's worth the minor hassle.
Viridian Celebrates the Year of the Rat Sunday
Oakland's Viridian is offering some Lunar New Year excitement. Celebrate with those wonderful red envelopes, a special cocktail list, and some nostalgic Asian flavors and snacks.
There will also be a fun Asian pop playlist and a photobooth, with the doors opening at 4 p.m. and the photobooth at 7 p.m. And as for those cocktails, there will be either a vegetable or fruit element in almost every one, including a California poppy touch in a gin-based drink called the Golden Triangle.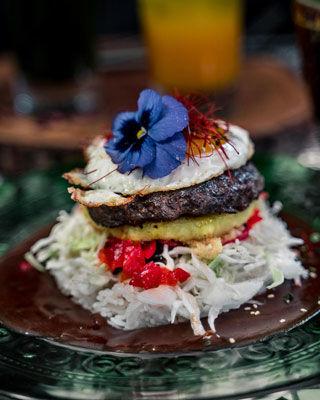 Bagaan Says Goodbye as New Delhi Bistro is Back in Moraga
Yes, it's déjà vu all over again in the Rheem Shopping Center, as the New Delhi Bistro returns to its previous location—replacing Bagaan, which was a vegetarian restaurant that opened last year. Some Bagaan items are still on the menu, though.
U :Dessert Story Brings More Asian Sweets to Berkeley
And along with a menu full of sweets, U :Dessert Story also delivers some questionable grammar, as the reason for the colon just before the word "Dessert" is food for thought.
But most people aren't going to be sidetracked by syntax—they'll be digging into the desserts that have made the two San Francisco branches so successful. This third location, now officially open, is on Shattuck Avenue.
There Still Might Be Time to Salvage Valentine's Day
Yes, everyone knows you were planning to make that reservation in January, but somehow it just never made it to the top of the list—and here you are, trying to make something work with time running out. Good luck …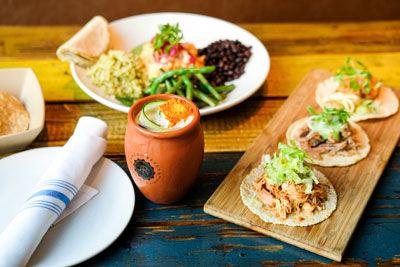 Tribune Tavern: Tribune Tavern's three-course prix fixe menu is $55 (plus optional wine pairing), and the a la carte menu will also be available.
Calavera: Special cocktails and special desserts will be available at Calavera, of course with a Mexican emphasis. The regular menu is available as well.
Chop Bar: A three-course, $60 tasting menu is the Chop Bar Valentine's Day offering, with an optional wine pairing. If you haven't been to Chop Bar in a while, note that it's moved to Fourth Street.
---
Got Dish? Send an email to dish@maildiablo.com. Or follow me on Twitter @DiabloDish.