Burger Aficionados Are Buzzing: Shake Shack Coming to Walnut Creek
When Shake Shack opened in Oakland, bringing its New York-style burgers, crinkle-cut fries, and shakes to the East Bay, foodies were frenzied—and now the nationwide chain is on its way to Walnut Creek.
Exactly when the store will open is still uncertain, as it's wending its way through the city's permit process, but plans call for Shake Shack to take over the closed Destination Maternity site at Locust Street and Mt. Diablo Boulevard.
Matt Horn and Hamburgers—Sounds Heavenly
Matt Horn, whose Horn Barbecue has become the Bay Area standard almost overnight, is looking to get into the burger business, according to the San Francisco Chronicle. Matty's Old-Fashioned will pop up this Saturday night at Horn Barbecue in Oakland (Mandela Parkway just north of Grand Avenue).
But unlike the usual long lines, Horn will only sell 100 burgers and will require advance signups, though plans call for more pop-ups in the future, with presumably more burgers on offer.
Walnut Creek to Add Another Taco Option
5 Tacos and Beers, which is based in Albany, will be coming to downtown Walnut Creek this summer—and since you can never have too many opportunities to down a taco, this certainly qualifies as good news.
And of course, the same could be said for beer, but on top of that, 5 Tacos and Beer is also serving close to 100 tequilas at the former Tender Greens' site on Locust Street.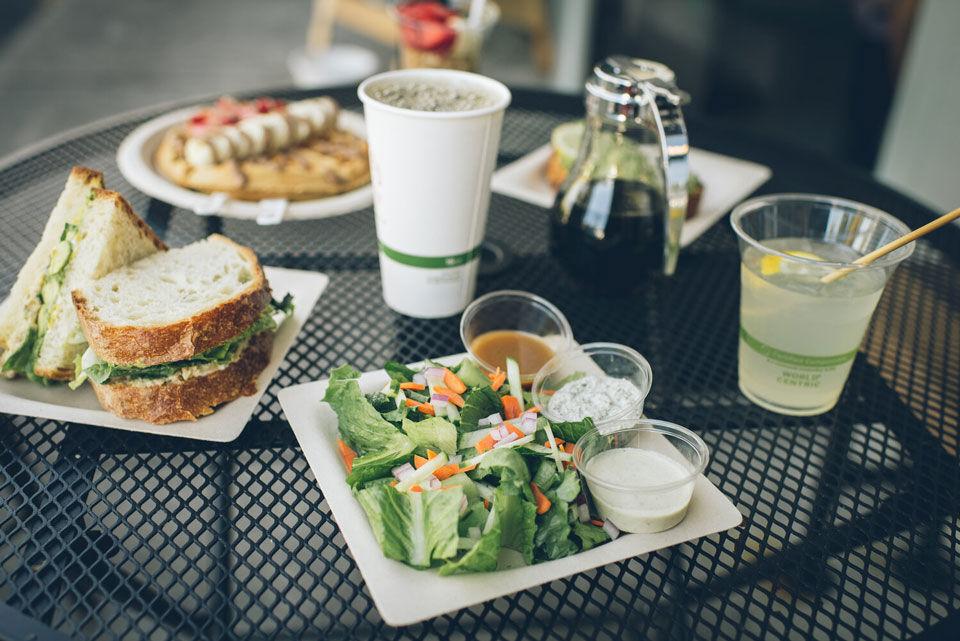 Rooted Coffee Plants a New Outpost in Walnut Creek
What began as a family-run farmer's market popup in 2013, and then became a Pleasant Hill brick-and-mortar location on Oak Park in 2019, is now building on that success with expansion into Walnut Creek.
At Rooted Coffee, look for the usual coffee offerings plus waffles, salads, parfaits, and baked goods at the Locust Street location, which is just down the street from Peet's Coffee and the House of Bagels—which makes it clear Rooted isn't afraid of competition.
Star Chaat Set to Open in Dublin Friday
Star Chaat Cuisine will add an Indian flavor to the food offerings at Hacienda Crossings in Dublin when it opens Friday, as visitors will be able to choose between burgers (Five Guys), a taproom (World of Beer) and even more burgers (Fuddruckers), all in the same complex.
Star Chaat will be open daily from 11:30 a.m. to 10 p.m.
Cosecha to Close Down at Swan's Market—But Chef Will Still Cook
As Nosh reports, Cosecha has been a mainstay at Swan's Market—9th and Washington—since 2011, but come March 27, chef Dominica Rice-Cisneros will be shifting her focus to Bombera, which should open in late April. Bombera's Dimond District location (between Lincoln and Fruitvale near 580) makes it part of a burgeoning food scene in the area, which includes Grand Lake Kitchen, Southern Café, and La Farine.
Golden Gate Bistro Brings Fast Casual to Richmond Waterfront
Now that the weather is warming and walks by the Bay become more attractive, Richmond's Golden Gate Bistro can add to the fun with an array of sandwiches, burgers, and other traditional favorites, Nosh reports. The Wright and Harbour Way location—just up the road from the Rosie the Riveter National Historical Park—is close to lots of parks and water, so takeout is an option as well.
The Golden Gate Bistro is open 6 a.m. to 5 p.m. Monday through Friday and 8 a.m. to 5 p.m. on weekends.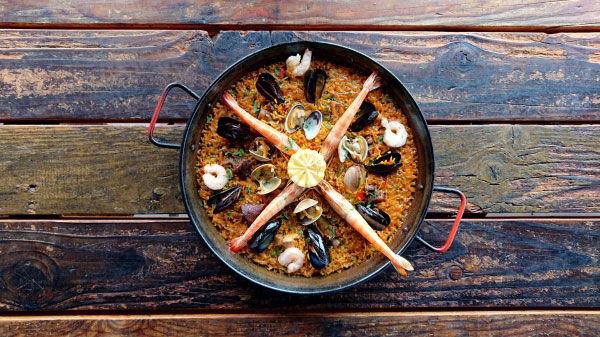 Telefèric Barcelona Gets an Early Start on Celebrating Paella
International Paella Day—we know it's already marked on your calendar—isn't until March 27, but Walnut Creek's Telefèric Barcelona will start offering its Arroz de Campo on March 20. Diners, in fact, will have until March 31 to sample the special, though it should also be noted that Telefèric also offers cook-at-home paella kits that can be shipped right to your door.
Oakland's Minimo Looks For Maximum Impact
The recently reopened Minimo—just off Broadway on 3rd Street near Jack London Square—is both a wine shop and wine bar, but it's also the focal point of a community that takes small production wines seriously.
Minimo is in its sixth year of supporting natural wines, sustainable wineries, and a growing group of neighbors, and is open Tuesdays through Sundays from noon to 7 p.m.
Oakland's Arthur Mac's pushes the St. Patrick's Day envelope
Corned beef and cabbage is quintessentially St. Paddy's Day provender—but on a pizza? If that sounds good, today's the day to try it out, as Arthur Mac's Tap and Snack in Oakland (40th Street and Martin Luther King, Jr. Way) has it on the menu from 4 to 10 p.m. Wednesday.