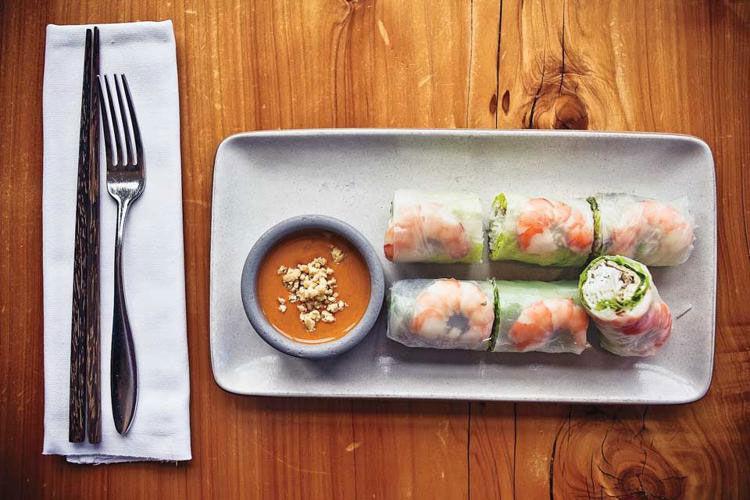 The Slanted Door Reopens in City Center Bishop Ranch
The slow return to a normalcy took a step forward in San Ramon, as the acclaimed Slanted Door is back in business, giving diners a chance to enjoy the high-end Vietnamese-inspired food that has given the restaurant a world-wide reputation.
The Slanted Door will be open from noon to 7 p.m. Tuesday through Saturday, for both indoor and outdoor dining.
"Beet" the Pandemic With a Picnic in Pleasanton
Beets and Eats offers a perfect antidote to the pandemic blues with catered picnics on the grounds of two Pleasanton vineyards. Both the Palm Event Center in the Vineyard and Casa Real at Ruby Hill Winery are usually packed with weddings and other celebrations, but now small groups can enjoy the scenery and the fall weather by ordering pre-packaged picnics—and, of course, wine and other adult beverages.
Hours may vary slightly, but generally spots are available from 3 p.m. to 6 p.m. Saturday and 1 p.m. to 4:30 p.m. Sunday—and occasionally Friday time slots are available.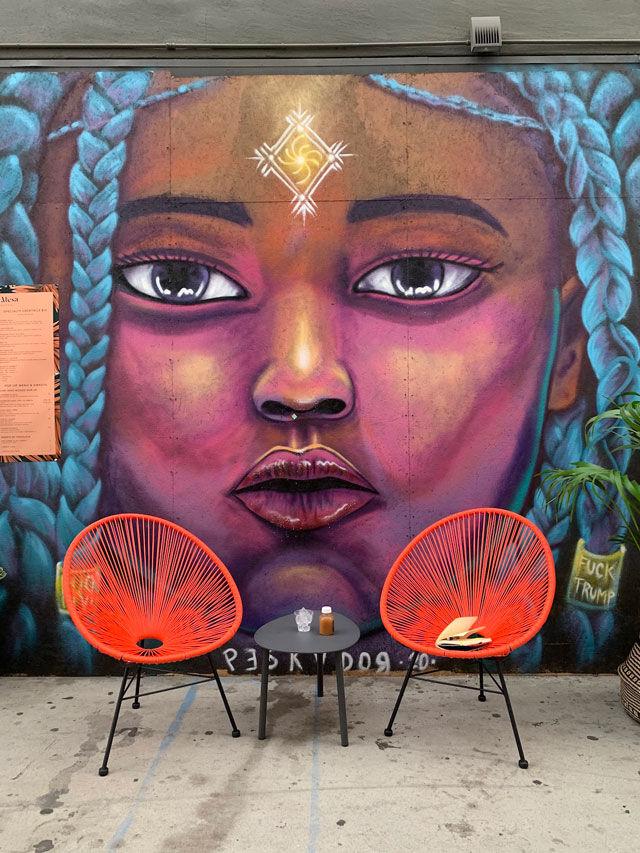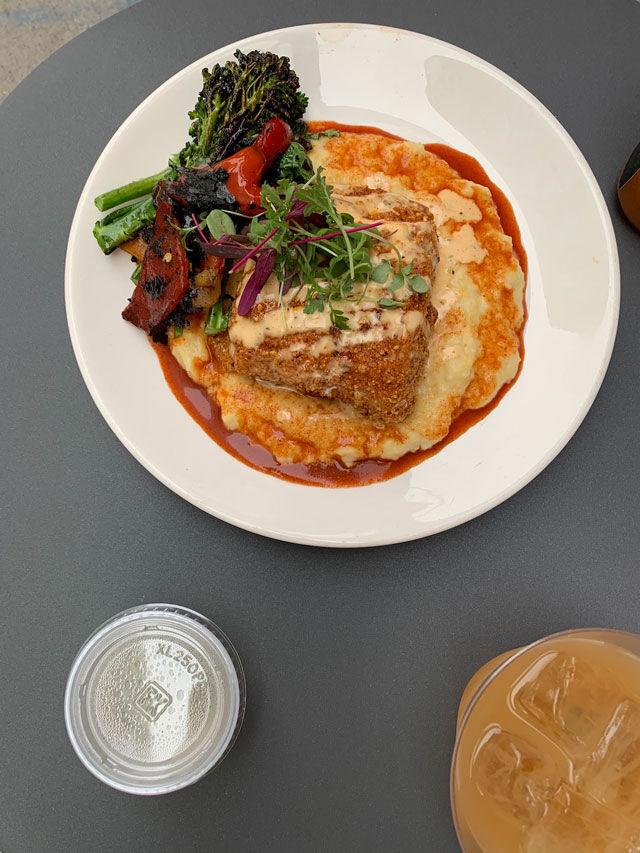 Sobre Mesa Elevates Uptown
When Diablo last spoke with Alamar Kitchen and Bar's Nelson and May German, the couple was planning to reopen their uptown Afro-Latin cocktail bar Sobre Mesa for brunch service. When it became apparent that the breakfast/pastry market was being cornered by the recently debuted Wise Sons Jewish Delicatessen, the two pivoted to evening-only dinner and drinks service. We were lucky enough to preview the menu from pop-up chef Mike Woods, an Oakland native most recently head chef at the just-shuttered Tribune Tavern.
And we're happy to report that Woods does an excellent job of pairing the breezy, tropical drinks with a curated and well-executed menu the he describes as "Caribbean-Creole with a Latin infusion." Standout dishes include the hamburguesa con calabazas, beefy sliders sporting luscious hound-ground brisket topped with fried squash (a la an onion ring); the St. James fish and grits with cornmeal crusted fried filet of local cod atop slow-cooked Carolina gold grits; and best of all viungo nyanya, a vegan dish consisting of a slowly stewed tomato seasoned with aromatic Swahilian spices over succotash and brown rice. Check them out if you get a chance. —Ethan Fletcher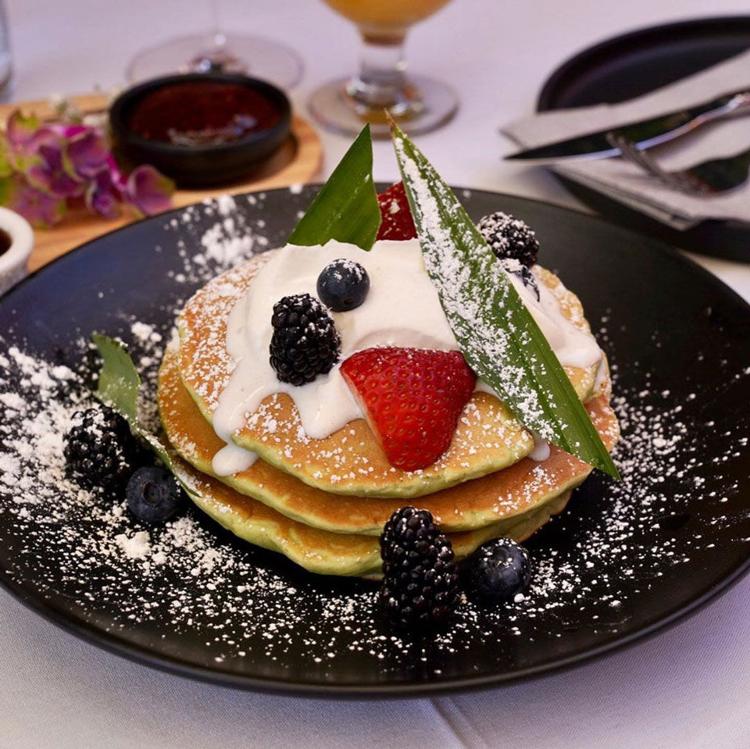 Torsap Thai Adds Breakfast to Its Walnut Creek Menu
Though Torsap Thai Kitchen, as one can tell from the name, focuses on Thai food for lunch and dinner, its new breakfast menu is much more traditionally American. Available every day but Tuesday from 10 a.m. to 2 p.m., the offerings include avocado toast, crepes and eggs Benedict, but it should be noted that some dishes do include a Thai twist. For example, pancakes can come with pandan and coconut, and chicken and waffles feature a coconut chili syrup.
Seabreeze On the Dock Freshens Jack London Square
Moving into the space previously occupied by Il Pescatore, Seabreeze On the Dock continues the seafood emphasis, but is a fast-casual rather than sit-down restaurant.
There's also an emphasis on sustainability and local sourcing, which are two important attributes for any restaurant, seafood or otherwise. Seabreeze On the Dock—which comes from the same family as longtime seafood shack Seabreeze in Berkeley—also has beer and wine, is open noon to 9 p.m. Monday through Thursday, noon to 9:30 p.m. on Friday, 11 a.m. to 9:30 p.m. Saturday, and 11 a.m. to 9 p.m. Sunday.
June's Pizza is Another Food Option at Innovative O2 Artisans Aggregate
O2 Artisans Aggregate is home to an eco-industrial park that fosters cooperation and environmentally progressive projects in West Oakland (including celebrated Japanese restaurant Soba Ichi). And also tucked among the blacksmiths, woodworkers and ceramicists is June's Pizza, which melds Japanese ingredients with the Italo-American pizza to rave reviews.
The braver foodies can also check out Don Bugito, a food business focused on edible insects and sustainability that is yet another product of food incubator La Cocina.
CoCo Noir to Bring BIPOC Wines to Downtown Oakland
So many wines, so little time—and it's not surprising that winemakers who are Black, Indigenous, and/or People of Color (BIPOC) feel they get lost in the shuffle. To remedy that, a pair of Oakland entrepreneurs plan to open CoCo Noir Wine Shop and Bar on the ground floor of the new Atlas apartment building in February.
Owners Alicia Kidd and Mari Kemp plan to stock the shelves with at least 50 percent BIPOC-produced wine, and also expect some South African wines, an area Kidd has been involved with for some time. Once it's up and running, CoCo Noir also plans to serve wine by the glass and feature both live music and local art.
Town Revival Gearing Up For Oakland Opening
There will be yet another reason for foodies to head to downtown Oakland next summer, as chefs with experience at high-end Gary Danko and critically acclaimed State Bird Provisions will team up in Town Revival, which will feature both expertly executed cuisine and attentive service.
Town Revival, which will be at 15th Street and Broadway, isn't expected to open until next summer, but by then, hopefully, we won't be worrying about masks and social distancing, and instead will be able to fully enjoy and appreciate a "high-touch," in the owner's words, restaurant experience.