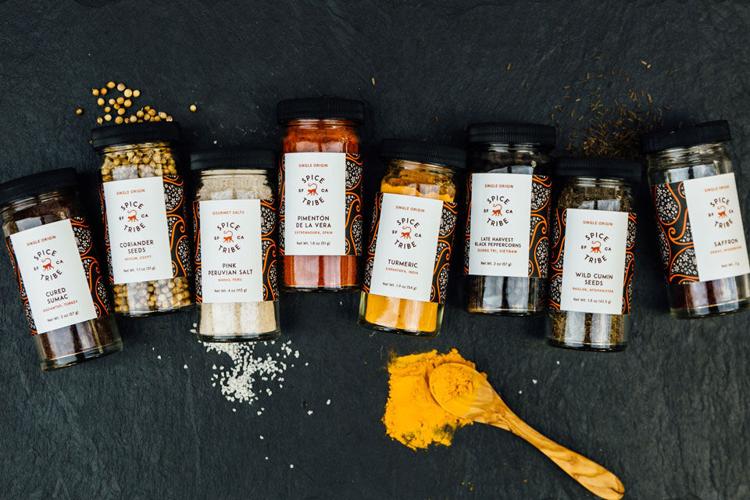 A Few Simple Steps to Spice Up Your Spice Life
As you gaze at the spice rack, you notice that bottle of coriander you bought for a recipe a while ago. But when was a while ago? Last year? Two years ago? The 20th century?
It is true that bottled spices can last a long time, sometimes several years, but it's equally true that the flavor and aroma degrade over time. Some experts say that any bottle more than six months old isn't really worth keeping, though others would extend the shelf life to five times that amount.
There are ways to push the envelope—and squeeze out a few more months of quality use from the paprika, cumin, or thyme—and Trent Blodgett of San Francisco's Spice Tribe has some hints:
Keep bottled spices away from heat and light. Sure, they're handy when they're right next to the stovetop, but that's not exactly the coolest spot in the kitchen—and if direct sunlight can find its way to the collected bottles, that won't help either.
Think small. The smaller portions are proportionally more expensive, but it makes more sense, all things considered, to get half as many ground cloves so you have a shot at using them all before they turn into bland brown powder.
Spice blends don't last as long. Single-source spices will age more gracefully.
Don't pour spices directly into pots and pans while cooking. Use a measuring spoon, because if the steam and heat get into the bottle, it ages the spice much more quickly.
You have to be cruel. Take a deep breath and toss that bottle of sage you haven't touched since your high school senior was in grade school.
And Blodgett's last tip takes a little work, but might be worth it: When you buy a bottle of spice, write the date on a piece of tape and stick it on the bottle. That way you'll know that the star anise is actually from 2010 and probably won't add anything to your recipe except some brownish color.
Oakland Restaurant "Week" Runs Through Sunday
As is usual with restaurant week promotions, the "week" is a lot longer than seven days—and Oakland Restaurant Week, which started January 8, extends to January 18. At least 40 restaurants are offering specials, and this year look for more breweries, wineries, and pop-ups to be in the mix.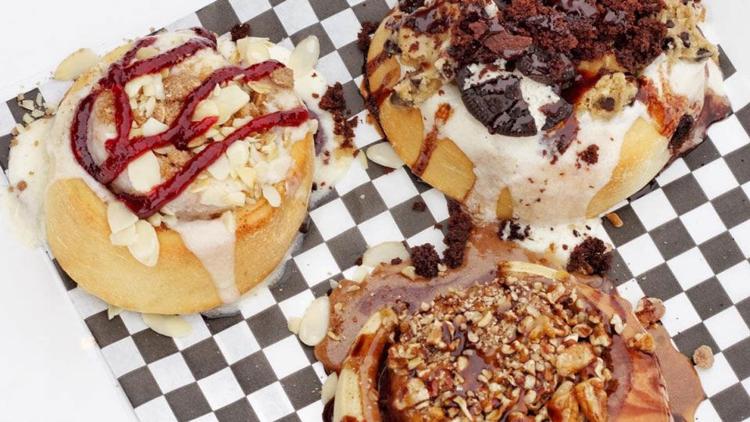 Concord's Comfort Food Week Couldn't Come at a Better Time
Heaven knows we could all use a little comfort, and Visit Concord's take on the ubiquitous Restaurant Week promotion is especially apt right now. From tom kha soup (Bronze Buddha Thai Fusion) to mac and cheese (Yard House), more than 70 Concord restaurants are offering specials from Friday until the end of January as part of Comfort Food Week in Concord.
On top of that, a mobile app that allows diners to check in at participating restaurants will reward those who visit four or more locations with t-shirts and gift cards. (For me, gift cards are very comforting.)
Augie's Montreal Deli to Take Over the Former Home of Brennan's
Augie's Montreal Deli will relocate into the hallowed home of Berkeley's Brennan's, which built more than six decades of longevity on old-school plates of hofbrau-style food.
Augie's won't try to replicate the Brennan's menu, but owner Lex Gopnik-Lewinski would love to get some old photos of the Berkeley landmark to decorate the walls and remind folks of the rich history of the place.
Chez Panisse to Branch Out to Breakfast
The famed Berkeley restaurant will begin offering breakfast takeout in February, adding a gourmet touch to a meal that is often pedestrian. The menu is still being worked out but expect nothing less than excellent if Chez Panisse lives up to its reputation.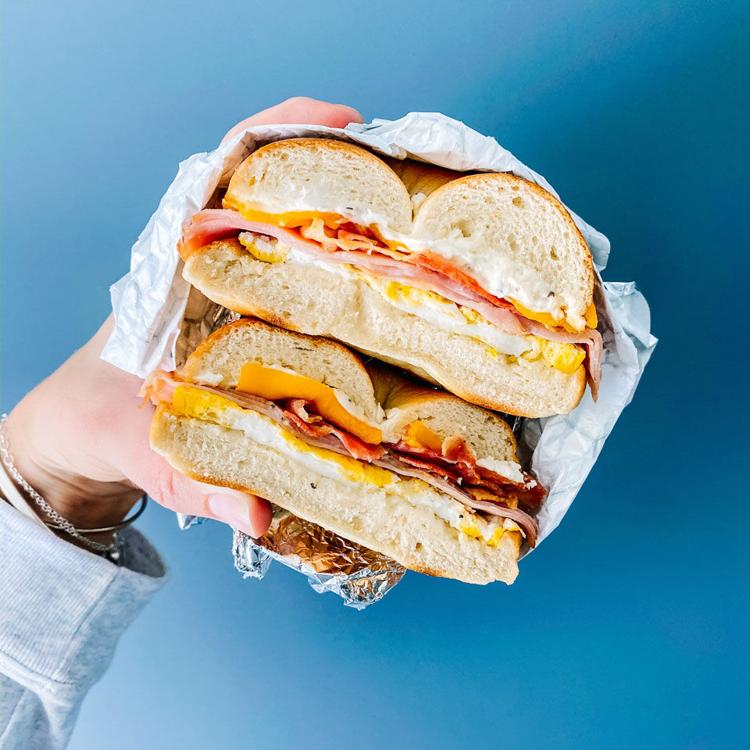 Nab a Free Bagel Courtesy of Noah's
Between Saul's Restaurant and Delicatessen, Wise Sons Jewish Delicatessen, Beauty's Bagel Shop, Boichik Bagels, Hella Bagels, and several others, East Bay locals have perhaps never had more opportunity to enjoy top-notch versions of one of New York's finest culinary exports. There's no better time to take advantage than this Friday, which happens to be National Bagel Day. To celebrate, Noah's New York Bagels is offering free bagel deals for folks that order ahead on its mobile app—a promotion that lasts through the rest of the month.