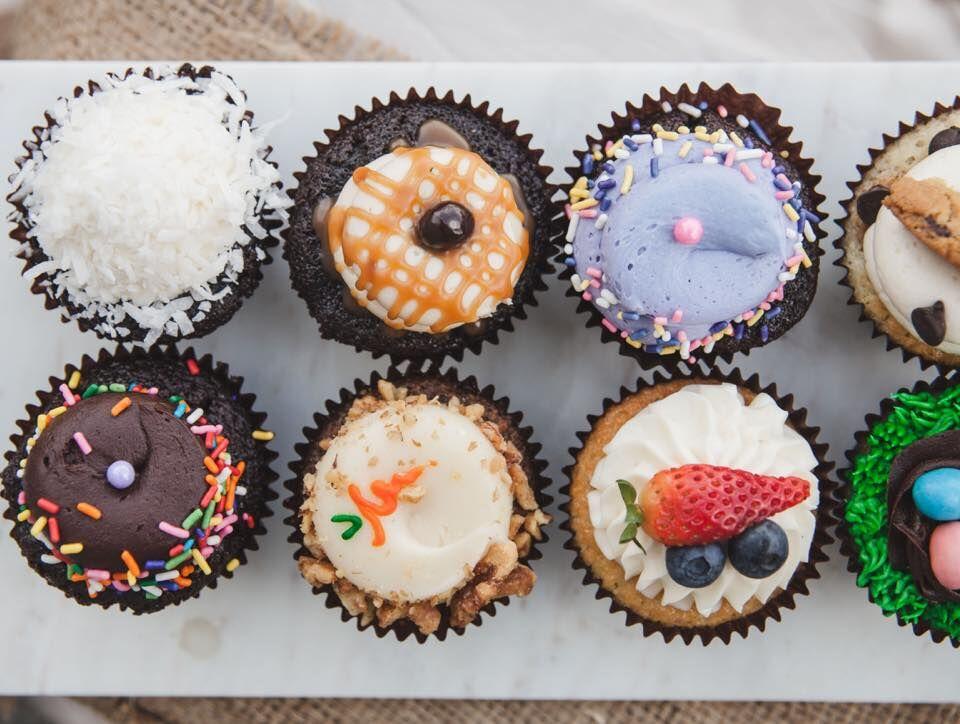 Cupcakin' Bake Shop Adds to the Sugar Rush in Walnut Creek
After seven years in Berkeley, Cupcakin' Bake Shop joins the sweet tooth parade on North Main Street (where Kara's Cupcakes used to be, next to The Original Mels Diner).
There's Lottie's Creamery just up the block, Tellus Coffee with its baked goods right there, Cream a couple doors down, and Love + Chocolate Shop across the street. Cupcakin' is part of the artisanal, local, and eco-friendly movement, but still manages to produce 18 different cupcakes—and 15 or so are available each day.
Look for a July opening, and even more work for local dentists.
Headlands Brewing Company Finds a Home in Lafayette
Beer and barbecue make for a pretty good combo so the siting of recently opened Headlands Brewing Company's brewery, taproom, and beer garden right next door to Bonehead's Texas BBQ makes a lot of sense. But there's plenty to recommend this beautiful new hang spot in Lafayette on its own, including a 20-tap floating draught tower, two family- and dog-friendly outdoor patios with firepits, and its own food menu consisting mostly of beer-friendly tap room snacks. Headlands debuted its new East Bay outpost last Friday, but they've been brewing in the Bay Area since 2013.
Berkeley's Kiku Sushi Expands into Lafayette
Though it's tucked away on Lafayette Circle, down the street from the Bank of the West, Kiku Sushi has already found an audience for its vegetarian-heavy menu of Japanese sushi and the usual side dishes.
Kiku also offers several bento boxes, yaki soba, and lunch specials, so even though it may be a little off the beaten path of Lafayette eateries, it looks like it will quickly become a permanent fixture.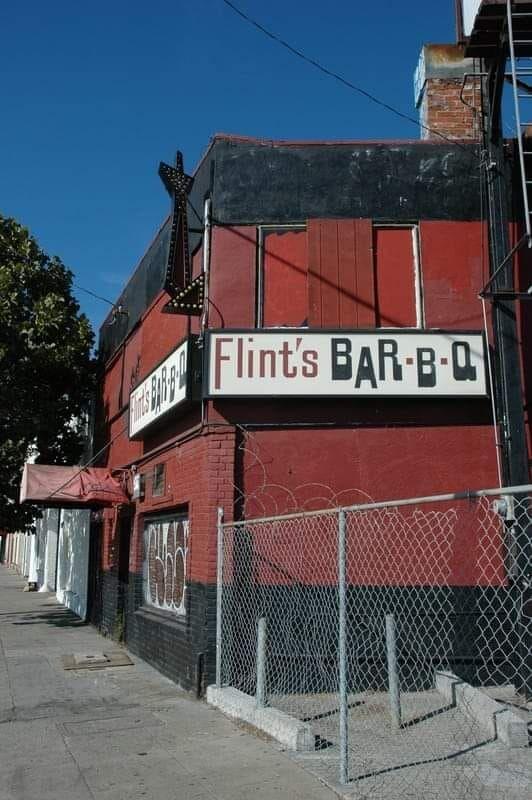 Legendary Flint's Barbecue Battling to Return
It's been 11 years since Flint's was serving up its superb barbecue in Oakland, and even though the granddaughter of founder Willie Flintroy has spent two years trying to revive the restaurant, it may still be a while before any customers get to sink their teeth into those succulent ribs.
Plan A, according to Nosh, was to reopen at the original location (at 31st and San Pablo, between 580 and 980) but that didn't work out. Plan B was to join in a proposed cloud kitchen not far away, at 53rd and Adeline, but neighborhood opposition has surfaced. CloudKitchens, owned by former Uber CEO Travis Kalanick, would be home to a host of takeout-only restaurants that residents feel would create congestion problems on the busy street.
So the Flint's revival remains in limbo—at least for the time being—but there's still hope that the restaurant and its memorable sauce will be up and running somewhere fairly soon.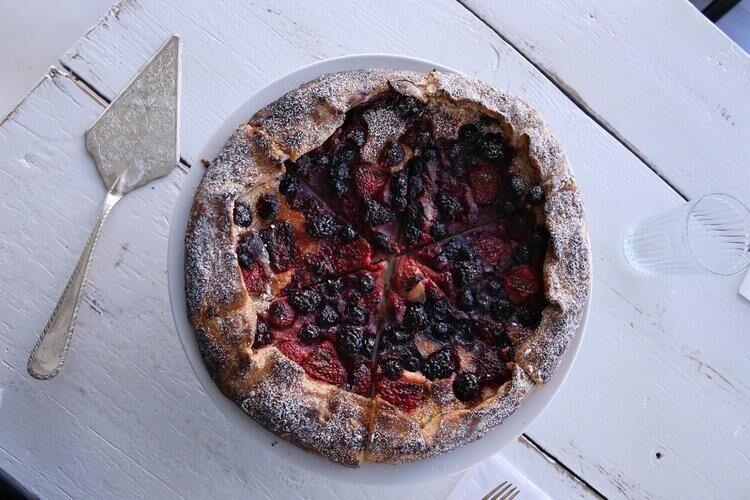 Wanda's is Another Good Reason to Visit Crockett
The Dead Fish is a flat-out winner, Lucia's Craft Sandwich is the perfect place to pick up a picnic to go along with a waterfront hike, and now Wanda's Restaurant has arrived with a smallish menu that covers a lot of bases. There are Italian, American, and Asian influences, and fittingly for a restaurant in a former bakery, there are lots of house-made baked goods as well.
Wanda's is at the intersection of 2nd Avenue and, of course, Wanda Street, and like Lucia's, it's on the other (east) side of I-80 from the better-known Dead Fish.
Famed Caffe Mediterraneum Site is Now Sojo Ramen X
Linked to the Beat Generation and the Free Speech Movement, the Caffe Mediterraneum on Telegraph Avenue was not only a landmark, but also a tourist destination. Still, after a 60-year run, it closed in 2016—to be replaced by Boileroom, which did not survive the pandemic.
Now, however, Sojo Ramen X is open in the same location, and yes, it's run by the same owner of Sojo Ramen in Fremont. Though there are plenty of vegan and vegetarian options, Sojo Ramen X also offers pork-based tonkotsu, bowls, and bento boxes.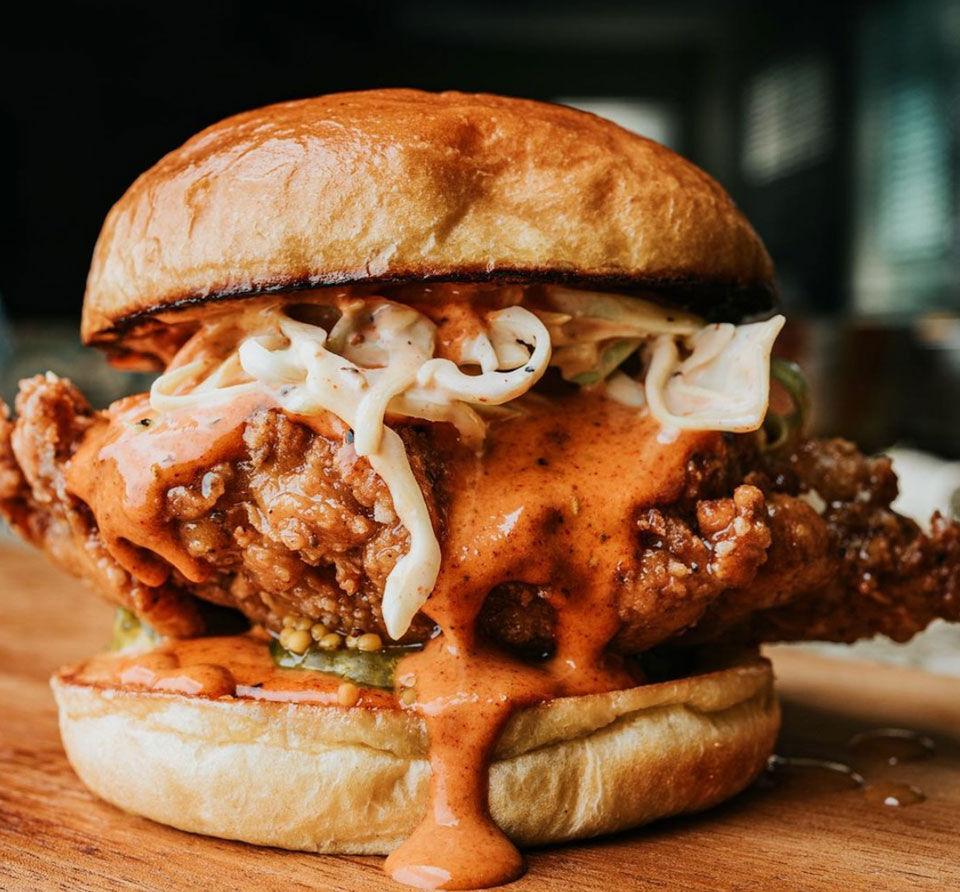 Matt Horn Trumpets Two New Restaurants
Matt Horn, who has become a barbecue legend, has expansion on his mind—but it's not new locations for his jam-packed Horn Barbecue in west Oakland. Instead, Horn looks to branch out into fried chicken with Kowbird and focus on burgers at Matty's Old-Fashioned.
First up will be Kowbird, at 18th and Peralta near Raimondi Park, which not surprisingly will be home to a variety of fried chicken sandwiches, from hot to sweet. There's more on the menu, of course, in what used to be the Pretty Lady space, and look for Kowbird to take flight sometime this summer.
Matty's Old-Fashioned will be just off Broadway on 8th Street near Battambang, and should be up and running by fall. And as one would expect, the burgers will have that Matt Horn touch, mixing beef, cheese, and a secret sauce into what promises to be a burger you won't find anywhere else.