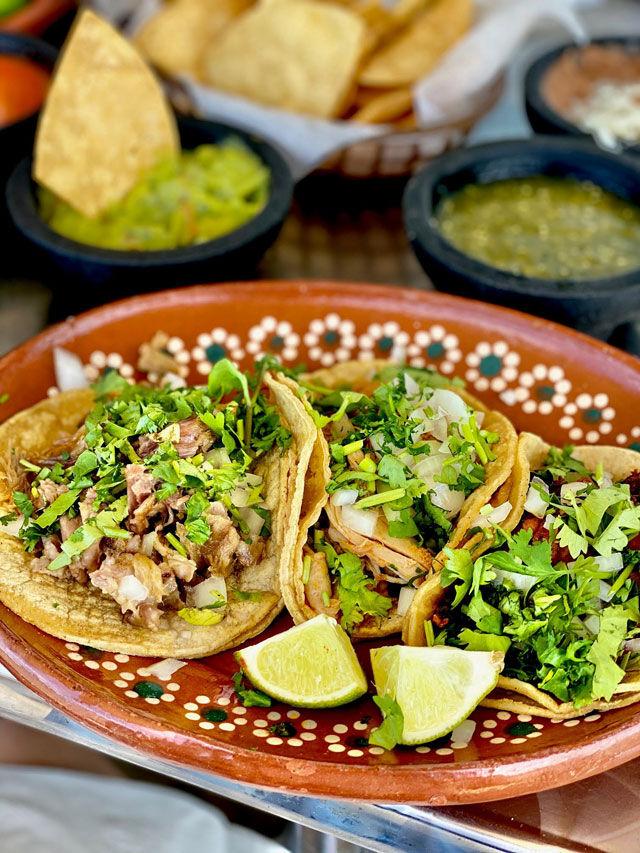 Don't Like Hiking? Here's a (Taco) Trail For You
We all love tacos, and Concord is well known for its wide assortment of taquerias and Mexican restaurants, most of them family-owned and operated. So to promote these restaurants—and give us all something to look forward to—Visit Concord will unveil the Taco Trail in September, which will not only map out where to find those taco treats, but also give prizes to devoted taco eaters.
Those who sample the 35-plus restaurants on the official Taco Trail during the month of September will earn points by checking in at participating restaurants and can then redeem those points for various goodies.
And the serious eater who visits the most restaurants during the month will be given what is sure to become one of the most prestigious awards in the area, the Taco Trail trophy. No word on what it will look like, but it has to be presented covered in sauce.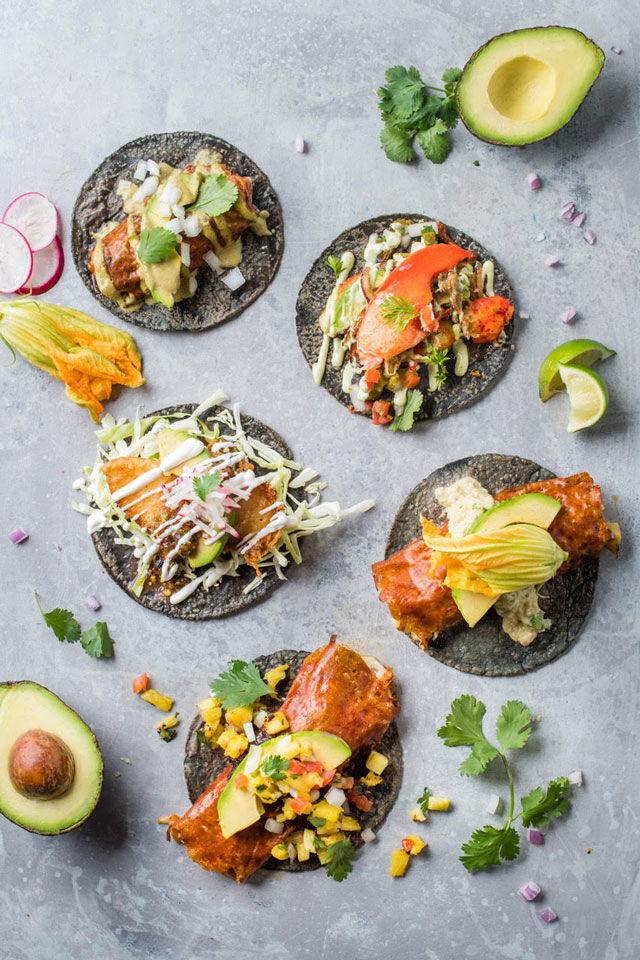 Tellus Targets Fall For Walnut Creek Debut
With coffee, tea, beer, wine, and food, Tellus will be moving into the old Schroder Insurance building on North Main Street and hopes to be up and running soon.
With a plant wall and lots of light, the Tellus owners are hoping to create a relaxing oasis in downtown Walnut Creek, one that will feature an in-house, zero-emission roaster for its small-batch coffee beans and loose-leaf teas—as well as locally sourced food, wine, and beer.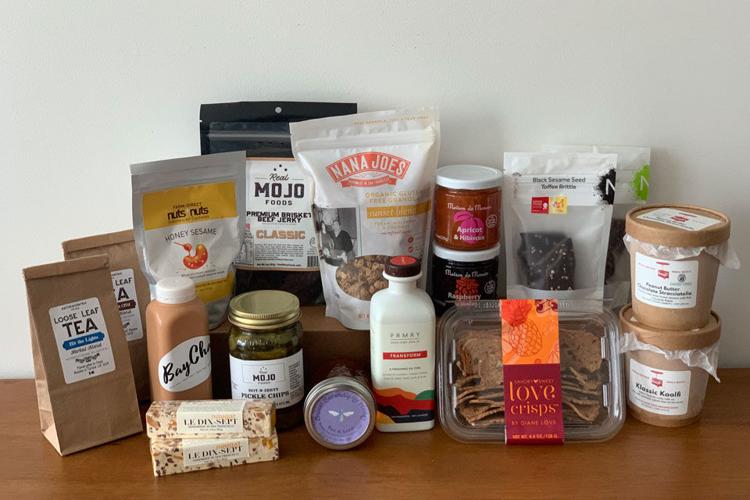 Local Lady Larder Lands in San Leandro
Well, actually, the Local Lady Larder is more a virtual store, but love of alliteration didn't allow me to pass up that headline opportunity. And in fact, online orders from a host of female food entrepreneurs will be available for pickup at As Kneaded Bakery on Victoria Avenue in San Leandro.
And the trip will be worth it, as offerings range from honey to olive oil to tea to, of course, As Kneaded's own superb bread. Orders can be sent in at any time, but pickup is Wednesday or Sunday from 10 a.m. to 2 p.m.
James Beard Foundation Cancels Awards
Though some awards have already been handed out, and finalists in the chef and restaurant categories have been announced, the James Beard Foundation has stepped back from handing out awards, citing both the struggles of the industry during the pandemic and also issues regarding diversity and potential bias in its policies and procedures.
Along that line, the foundation is also cancelling the 2021 awards, though it is planning to have a reworked system in place for 2022. There will still be an online event September 25, but it will focus on the precarious times for restaurant owners and employees rather than honors and acceptance speeches.
Wise Sons Marries a Beauty … Bagel Shop
So this gets a little tricky, but the bottom line is there is a bounty of bagels in Oakland. Beauty's Bagel Shop had two Oakland locations, while Wise Sons Jewish Delicatessen is based in San Francisco (with one outlet in Tokyo). The owners go way back, and now they're working even more closely together, as the Franklin Street and 17th Beauty's Bagels will soon have a Wise Sons' sign and incorporate menu items from both shops.
Meanwhile, the Temescal Beauty's Bagels—on Telegraph Avenue between 38th and 40th—will retain the Beauty's Bagels name but will also add menu items, including Wise Sons' staples such as latkes, pastrami, and babka. Alas, Beauty's wood-fired oven—which gave the immensely popular shop's bagels a unique Montreal-style crispy-crunchy exterior and chewy interior—was a victim of the merger. However, Beauty's owners are working with Wise Sons to replicate those same characteristics using a convection oven with multiple racks—which will also allow for dramatically increased production. The proof, as they say, will be in the pudding.
Kara's Cupcakes Calls it Quits in Walnut Creek
Sweet tooth row on North Main has lost one of its cavity-inducers, as Kara's Cupcakes—conveniently located between Lottie's Creamery and Cream—is closing its doors.
There are still four other Kara's, but San Francisco, Napa, and Palo Alto aren't nearly as convenient for satisfying cupcake cravings as downtown Walnut Creek.
Choicelunch to the Rescue
Originally conceived as a healthy provider of school lunches, Danville-based Choicelunch has pivoted admirably during the pandemic. First, they shifted to supplying culinary staples and helped supply meals to the Alameda Food Bank. Now, the company announced the debut of Choice Kitchen, a "new contactless lunch solution offer[ing] fresh, individually packaged meals … to offices throughout the San Francisco Bay Area" for employees returning to work that "don't desire to leave the safe confines of their office." It's a brave new world out there.
Alamo Plaza's Panera Bread Closes
There are still eight Panera Bread's in the East Bay, from San Ramon to Pittsburg to Pinole to Alameda, but the Alamo Plaza location gave up the ghost last week.
And even though eight seems like enough, it hurts to see another restaurant shut down. Not only do customers lose convenience, but in a time of mass unemployment, a lot of people just lost their jobs as well. So don't be shy—get takeout as often as you can, and help support a struggling industry.